Interview Now - Eir Aoi (藍井 エイル) -

The ever popular Eir Aoi has performed outside of Japan at the Anime Festival Asia 2013 in Singapore this November 9. We asked her for a few words about her work in Asia, as well her future plans.
Travelling all around Asia just adds to the places Eir can call home
(asianbeat) Q. Your recent work abroad has attracted a lot of attention, how many countries have you performed in up until now?

Actually this is the first year I've been doing it. I've been to America, Germany, Indonesia, Taiwan and Singapore so five countries.

Q. Are the fans reactions different from in Japan?

Depending on the country, the mood and the way people have fun is different. The thing that they have in common that lots of people really believe in the power to communicate ideas.
I really feel that I have to practice a lot and communicate my ideas through music. There are a lot of times when I'm communicating with music not words.

Q. Have you received any kind of inspiration from abroad?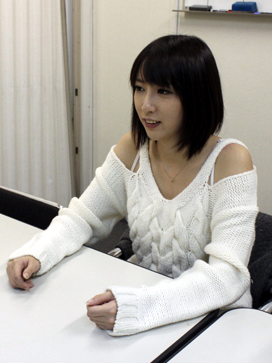 Definitely, again it's mainly from people's power to communicate. I was really surprised by how many people spoke Japanese, but they just said "I learnt Japanese from watching anime". I think it's amazing how far Japanese anime has spread around the world!

That's why I think it's such an honor to be able to sing anime theme songs and I want to show people more and more about how great anime is.

Q. What have you noticed about the culture in other countries?

There are lots of differences depending on the country. I always enjoy the food. The flavorings and seasons that are completely different to Japanese ones, it's one of the fun things I like to do abroad. It's great to taste the real flavors that you can't get in Japan.

Q. What type of music do you normally listen to? Is there anyone you look up to or feel has influenced you?

I took a lot away from UVERworld、Acid Black Cherry、Cocco and so on, but most of all Tomiko Van from Do As Infinity. She has a powerful singing voice and a full on style, I really respect her expressivity, it's definitely had an effect on me.

Q. What can fans expect from you in the future?

I hope my songs can pass through everyone's speakers and monitors and reach everyone's hearts directly forever. That's the most important thing for me. But to do this I really have to "power up" so I want my fans to keep anticipating the "powered up" me.

Q. Is there a message you want to send with you work in the future?

I want my fans to have a great time at my concerts. I've been able to travel around abroad lots and now I feel like I have a lot of places I can call home. I think my songs can get to people a lot more directly and send out my feelings and expressions to everyone. And I really want to show everyone an even better Eir Aoi.

Q. What is you message for the readers of asianbeat?

I've been to a lot of places in Asia this year but there are still many countries I haven't been to. From now on I want to do more concerts, be able to meet more fans in person and just have a great time.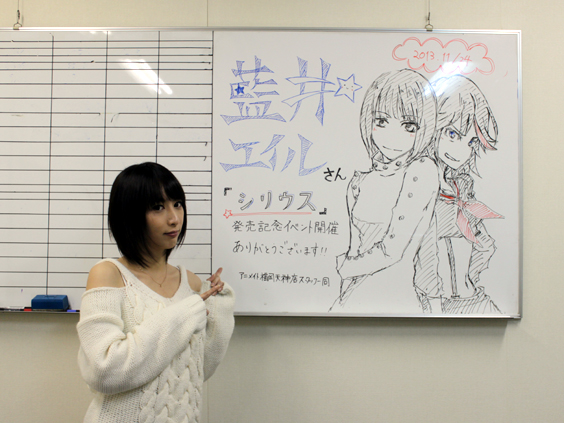 Eir Aoi's autographed cards Present Campaign!
Two lucky readers of asianbeat had the chance to win a card autographed by Eir Aoi!
[Application Period]
November 29th (Friday) - December 20th (Friday), 2013
The lucky winner is...

Robbie san
北村 真祐美 san   ......Congratulations!!
Related Articles
PRESENTS
All the info. on asianbeat's present campaign!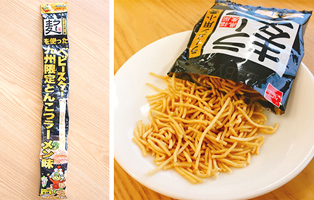 * Win a packet of "Ramugi Baby-Star (Kyushu limited edition tonkotsu ramen flavor)"!
[Details] Click
HERE
!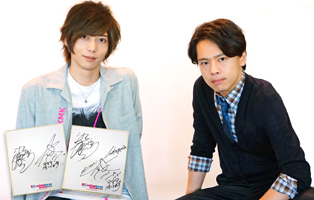 *Win a card signed by Akinori Nakagawa & Toshiyuki Someya!
[Details] Click
HERE
!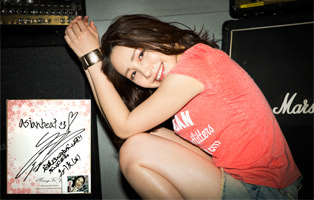 * Win a card and a cheki (photo) autographed by You Kikkawa!
[Details] Click
HERE
!