Interview Now - Ryoko Shiraishi (白石涼子) -(1/2)

It's June 10th and Ryoko Shiraishi has arrived in Fukuoka! Ryoko Shirashi is a voice actor known for her roles as "Hayate Ayasaki" in "Hayate the Combate Butler" and "Sayako Arashiyama" in "Natsu no Arashi". She is currently involved in movie dubbing, radio programs, music and of course anime. Ryoko is also playing a part in the Japanese dub of "Ender's Game" as Valentine, sister to the main character. In today's interview we asked her all about herself and her reception overseas.
"For me, becoming a voice actor meant wanting to do boys' voices"
Q.(asianbeat) How did you become a voice actor?

I've watched anime since I was young. When I was in 5th grade I found out about the job of being a voice actor and thought "I wanna do that!". At the same time, I looked at child actors on TV and thought I'd like to try it but I was shy and embarrassed. I realized that if I was a voice actor only my voice would be on TV so it wouldn't be embarrassing. That's how I got into it.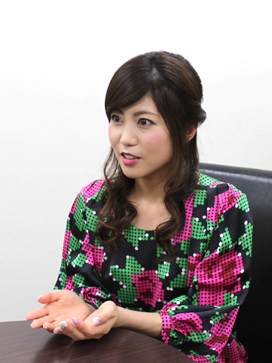 Q. You said you like anime, are there any series or characters that have had an effect on you?

"YuYu Hakusho", "Marmalade Boy" and "Neon Genesis Evangelion" were the ones I watched a lot. They're different genres but I like them all. I read the Marmalade Boy manga and so watched the anime excitedly. As for Evangelion, I actually watched it because my friend told me about the opening song "Cruel Angel's Thesis" and that's the reason I knew about it. After the original broadcast finished there was a big boom in popularity and I got into it too. I even used to go to anime shops and buy thing like figurines.
Q. Are you the type of person who gets into something and then gets carried away with it?

Yeah! I just get so carried away! I bought so much Evangelion merchandise. I like things with pictures of the characters more than just the figurines. I bought boxes and boxes of cards.
Q. When you settled on becoming a voice actor, was there a certain character that you'd love to play?

Of course it has to be Shinji from "Neon Genesis Evangelion". I also wanted to do the voices for young male characters and I especially admired Shinji.

Q. You're well established as playing male roles. Is there anything particularly difficult about them?

For me, becoming a voice actor meant wanting to do boys' voices. But it wasn't because I knew a lot about them. It actually came from the fact that my voice wasn't cute enough to play female characters. I'm really glad that now I'm recognized for playing male parts, it makes me really happy.

The difficult part about male roles has to be when you are screaming in a male voice. Screaming with a low voice is tough, I've even lost my voice because of it a few times.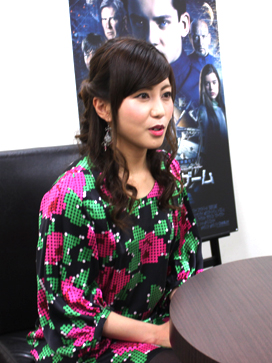 "I want to add a part of myself to these roles"
Q. Do you have a motto or anything else that is especially important in your life as a voice actor?

I believe there are characters that can be brought to life through my voice, I want to add a part of myself to these roles. By challenging myself with lots of different parts I hope I can gain more experience in voice acting.

Q. What challenges are you hoping to face in the future?

People have always told me I have a husky voice that would suit sexy characters but I just don't think my voice has the sex appeal. I'd love to push myself and be able to do a sexy, attractive character.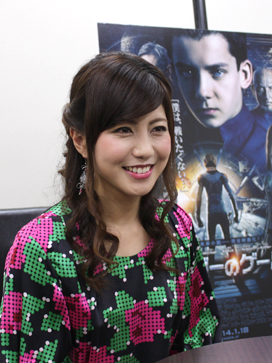 PRESENTS
All the info. on asianbeat's present campaign!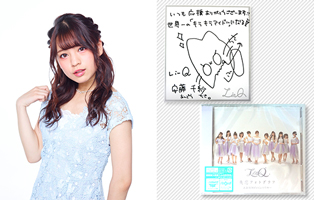 * Win a CD & a card signed by LinQ Chisa Ando!
[Details] Click
HERE
!