Theatrical Version: Mazinger Z / Infinity Talk with Kappei Yamaguchi & Miku Ito / Ichiro Mizuki Live! (13/13)
Mr. Yamaguchi said, "I love Fukuoka, so I'm really happy that I got to come here today and have such a great time with all of you! I hope everyone enyoys the film as you did watching Mr. Mizuki perform live today!" Mr. Mizuki was asked for a comment, but instead responded by holding the microphone up to the huge model of MAZINGER Z! That had the entire audience in fits of laughter! Mr. Mizuki then summed things up nicely by saying, "I feel so much gratitude. I do not want to let any of you down, so I will keep on going and continue singing for years to come."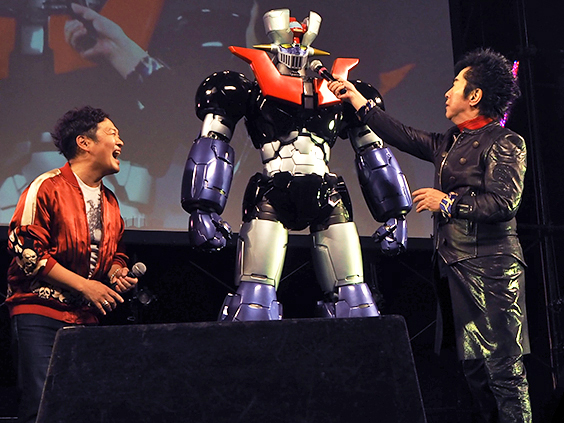 This year's KPF gave the audience a sneak peak at the new "Theatrical Release: MAZINGER Z / INFINITY!" There was some exciting exclusives that gave everyone present a real taste of whats to come! We can't wait for the film's Japanese release early next year!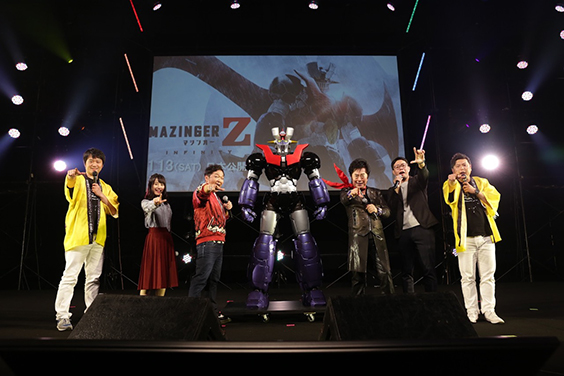 Click the image and it will automatically go to the top.