[Feature] Fukuoka Manhole Guide (List of Manholes and background information)(18/52)
Kitakyushi-shi [北九州市]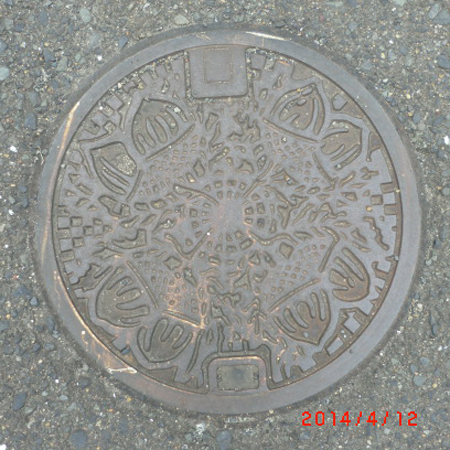 The leaves and fruit from the "Quercus Gilva" which is the tree of city feature on the design of this sewage pipe manhole cover.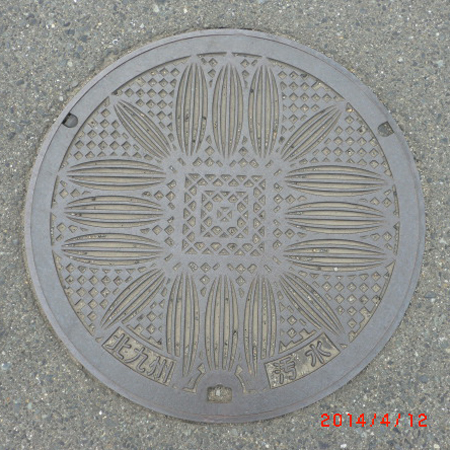 A diagonal lattice-like pattern makes for the background of this cover. The design features a "Sunflower," which is the flower of Kitakyushu-shi. (Sewage pipe manhole cover)
Click the image and it will automatically go to the next.