KITTE HAKATA, HAKATA MARUI(5/11)
里山商会 (SATOYAMA SHOKAI) (*Closed)
"Satoyama Shokai" stocks incredibly popular goods, made using a rich array of ingredients from "Keichiku," which is an area located in east part of Fukuoka Prefecture, towards the border with Oita Prefecture.
In a mild climate a great range of products can be produced in their mountains and valleys. MON and STAY were really excited to see some of these unique, rare items! On this trip they were not able to make it to Keichiku, but were thrilled to be able buy goods from the area in Hakata!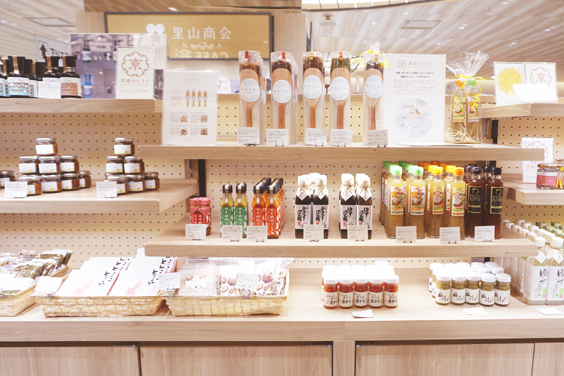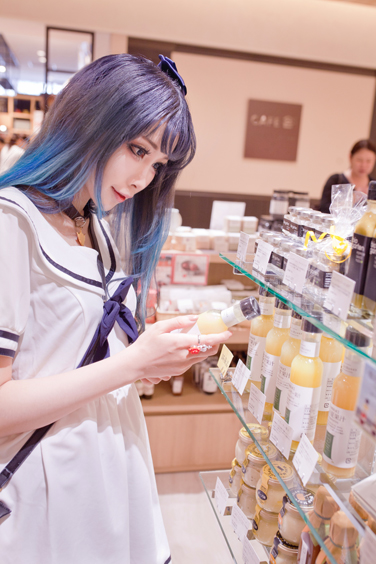 "I would recommend "Satoyama Gohan (Satoyama Rice)." This ready-to-go packet is a simple mixture of rice and other ingredients. And there is also the "Nijiiro Amazake (rainbow colored sweet drink made from fermented rice)," which is additive free, made without sugar and of course, made entirely from ingredients sourced in Fukuoka. It's a really popular item that has a colorful, kawaii appearance. From children to older aged people, there are products for everyone!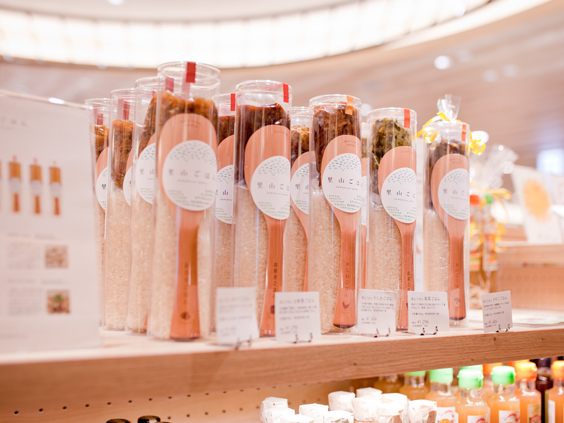 "里山ごはん" (Satoyama Gohan)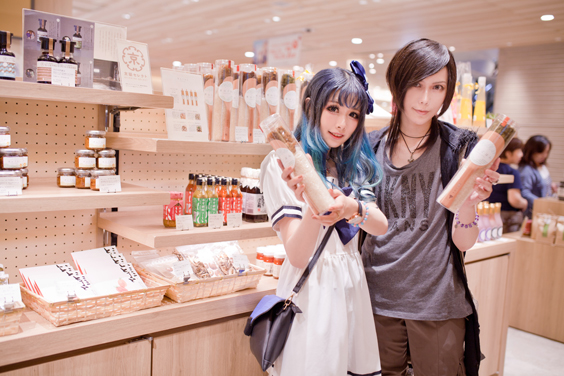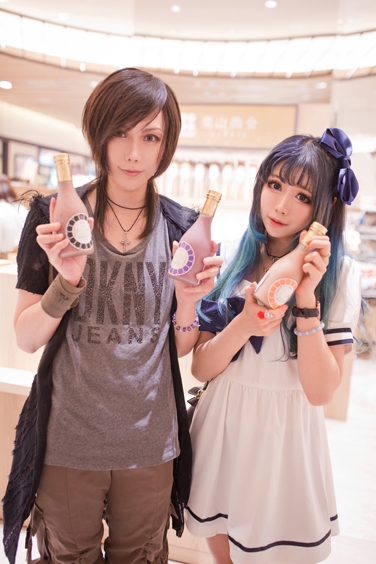 "'Nijiiro Amazake' has different flavors that you don't see often! Such as 'Yame Matcha (Green Tea),''Hakata Amaou (Strawberries)' and 'blueberries'! And on top of that, you can enjoy different flavors depending on the season. The non-alcoholic drinks are a good choice for children and people who are not so good at holding their drink!"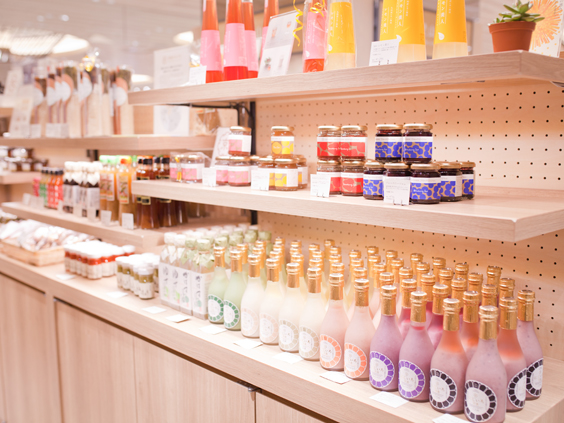 里山商会 (SATOYAMA SHOKAI)
Address:
2F HAKATA MARUI, 9-1 Hakataeki Chuogai, Hakata-ku, Fukuoka-shi
*Closed in June 2017.
Telephone number: 092-577-1641
Opening hours: 10:00 - 21:00
URL:
http://satoyama-shokai.com/