Fukuoka Otaku Map #03 Volks Fukuoka Showroom(1/5)

Text/Interview:トク(1093)
■ This store isn't just about making sales; they give their support to people involved in modeling
This is our third stop in the otaku hub that is the Tenjin Kita area.
The store we are introducing this time around is "Volks Fukuoka Showroom" located on the 6th floor of the Daiei Shoppers Fukuoka complex – the same floor as "
Toy Collector,
" the store we introduced in the previous installment.
Volks Inc. aims to serve its customers by "offering the joy of making." Their mission statement states that, "Through the world of hobbies we respond to the many requests of our customers. We strive to give the chance to as many people as possible to flourish in the world of hobbies." This is a long-standing company of the modeling world that has been around now for more than 40 years!
Volks Fukuoka Showroom is operated by Volks Inc. and is a hobby shop that specializes in garage kits (small scale production model kits) and plastic models. The items on display inside the showcases that line the outside of the store are all of extremely high quality, but from amongst all the figures there I was captivated by the Skull Knight figure (a completed garage kit) from the Berserk series.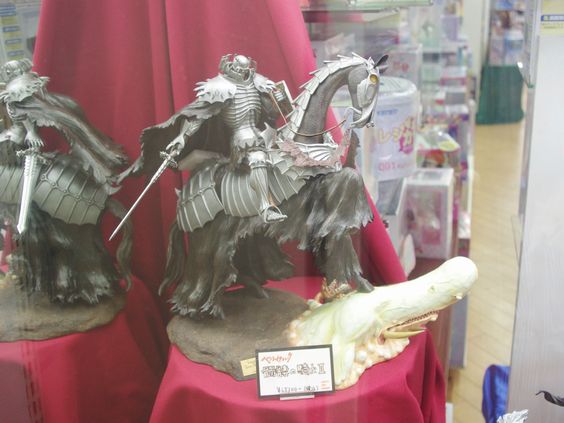 ● This complete model is so perfect it's scary.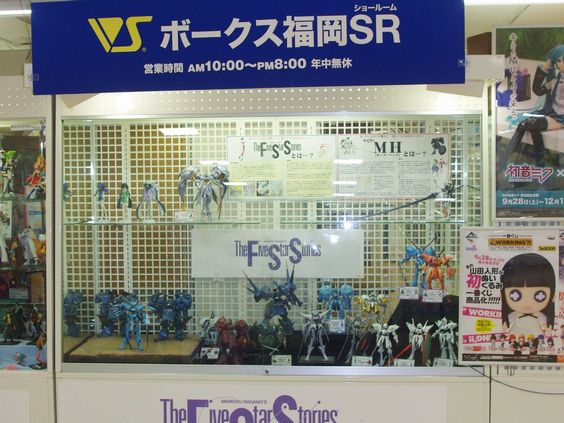 ● This shop is worth a visit for the items on display in the showcases alone!
One of the items that Volks is famous for are its "The Five Star Stories" range of garage kits. The Five Star Stories is a 27-year-long-running manga series created by Nagano Mamoru and models of the "mortar headds," the mecha that feature in the series, are extremely popular. Series creators are even involved in the design of the garage kits that are sold here.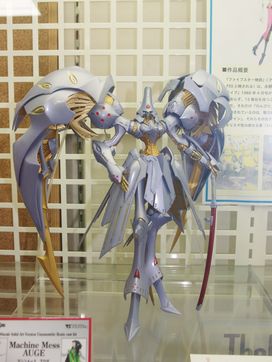 ● Another impressive finished model.
For some 20 years, Volks Inc. have been working with authors and artists "with a single mindedness to create products without compromise." Truly a chivalrous company! And the sheer precision of these models is just outstanding.

The first thing to capture my eye upon entering the store was the range of products available for modelers (people who make plastic models). The store is full of items that serve the very concept that the company aims to uphold: "the joy of making." There are enough painting materials here to please any modeler, and I even recall buying a heap of such paints as a child and using them with a fellow modeler friend.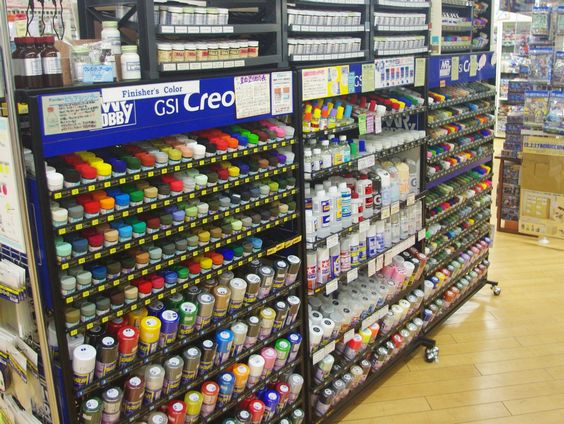 ● This is just a fraction of what's available. There's too much to fit in one frame.
Another thing to peak my interest was the "KanColle" feature corner. "Kantai Collection" ("KanColle" for short) is a popular free-to-play online social card game and the characters in the game are all anthropomorphisms of World War II naval warships. I thought the corner would be dedicated to the characters of the series, but as it turned out, the characters were just being used to introduce a collection of plastic models of the actual warships themselves. I asked store manager Kyuma-san why this was and he informed me that "using characters from series like Kantai Collection and GIRLS und PANZER to introduce real contents (like actual warships, etc.) is now widely accepted."
The ripple effect of which was an increase in customers of varying age brackets buying plastic models. Young customers in their twenties develop an interest through the online game and veteran modelers in their 50s and over read about the popularity of KanColle in the news and take up making plastic models once more. It's something that three generations: child, father and grandfather can enjoy, and the models are designed so that they're easy to understand to just about anyone. They're just like the models of the Gundam and Space Battleship Yamato series." From the display it may seem like they're just jumping on the latest fad, but from the level of service offered here you can tell that they really love their customers.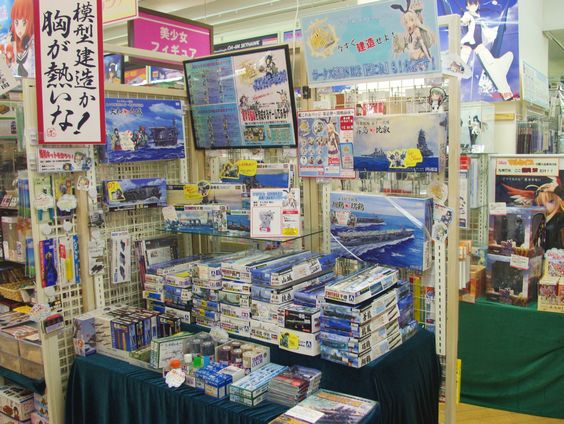 ● "KanColle" bringing back naval warships in a big way.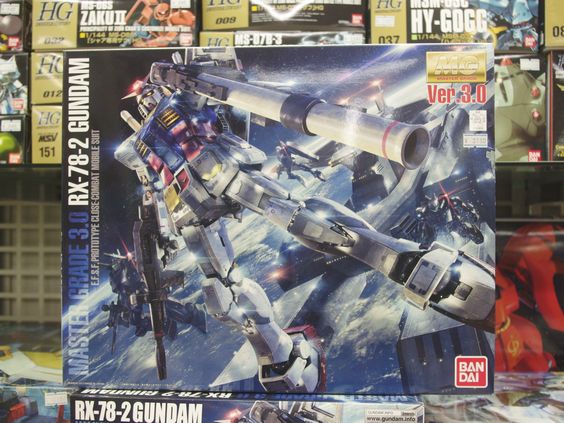 ● Plastic model of the original Gundam. Gems like this make me want to buy in bulk.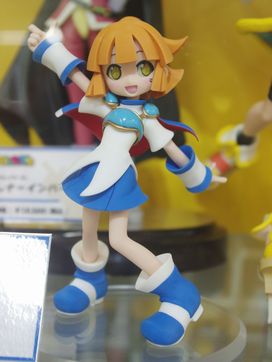 ● From the "Charagumin" lineup: Arle from popular game, "Puyo Puyo!!"
Volks have also started a new project. Traditional garage kits require a significant amount of time and effort to complete, but with the "Charagumin" range of garage kits that Volks have developed, these factors are no more. All you have to do is assemble the color-coded parts – just like a plastic model – and you will have a figure of garage kit-quality in next to no time. This series is perfect for beginners who want to get into garage kit making.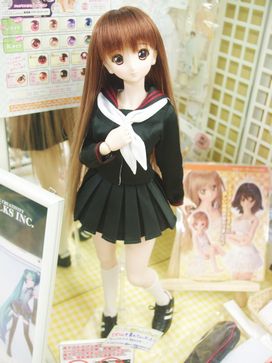 ● Dollfie Dream – leaders of the modern day doll scene.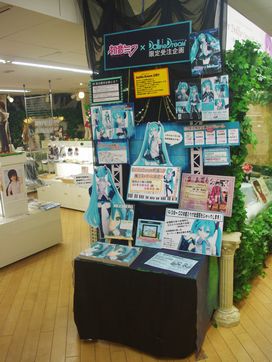 ● Certain to capture the attention of Dollfie Dream and Hatsune Miku fans alike.
The final item to introduce you to, the "rental showcase." This is a place where hobbyists who make plastic models can sell their completed garage kits and plastic models and for those who make their own original doll items, they can display and sell them here as well. You can even sell items from your own personal collection, just like a flea market. This store isn't just about making sales; they're overflowing with affection and they give their support to a whole range of people involved in various aspects of the modeling craft.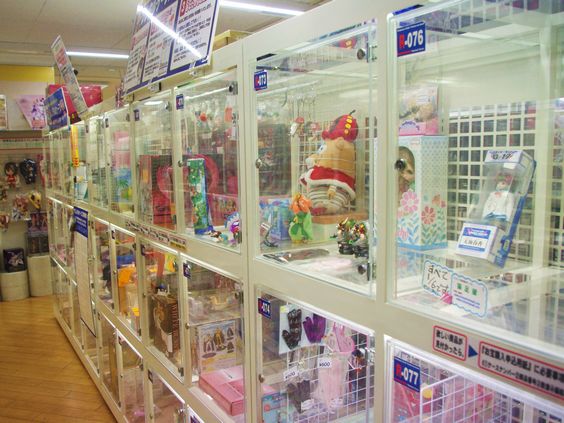 ● The showcase is also a place where you can share your dreams. It has a whole range of uses.
>>To see more inside Volks Fukuoka Showroom
CLICK HERE
Volks Fukuoka Showroom is HERE!
Volks Fukuoka Showroom
■Products: Garage kits, Plastic models, Character plastic models, Collection toys, Figures, Dolls
■Service: Rental Showcase
■Address: AEON Shoppers Fukuoka 6F, 4-4-11 Tenjin, Chūō-ku, Fukuoka-shi, Fukuoka Prefecture

*All information correct as of October 2013.