[Cosplayers Laboratory] - Thailand - #012 Cos Aim

Welcome back to the Thai version of the hugely popular series "Cosplay Laboratory"! The 12th to be introduced is the huge fan of anime songs and cosplay, Cos Aim. "Being able to make visitors feel as if they are in the real anime world is a great happiness to me", said Cos Aim. Don't miss out Cos Aim's photo gallery!
Cosplayers No.12 Cos Aim
■Profile
- Cos Name: Cos Aim
- Cosplay History: More than 9 years
- Location: Bangkok, Thailand
- Best Cos Characters: "D.Gray-man" Lavi, "DRAMAtical Murder" Virus, "刀剣乱舞" (Touken Ranbu) 膝丸 (Hizamaru)
- Cosplay Expenses: 1500 - 2500 baht (*approx. 5000-9000 yen)
■Links
- Facebook:
@AimCosplayer
- Instagram:
@cos_aim
- YouTube:
Cos Aim
■Message
I love anisong and cosplay, and often participate in anisong karaoke and cosplay tournaments. I hope that people will get to know more about the character I choose! And also I feel very happy if people could feel the world of anime through my performance on stage!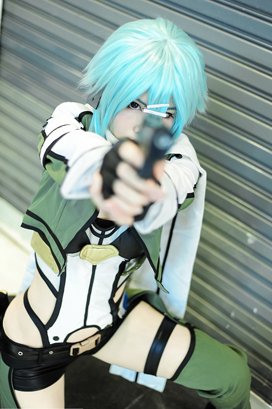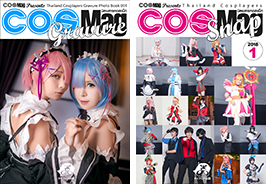 [CosMag] 
■Kindle-exclusive series from Thailand's bi-monthly cosplay magazine "CosMag." New editions are being published irregularly.
- Facebook: @CosMag