[Hot Spots] Kitakyushu Manga Museum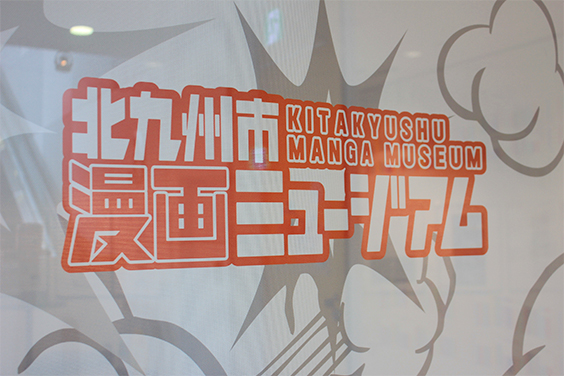 A museum aiming to spread the charm and appeal of manga, as well as the culture of manga in Japan to it's visitors!
Leiji Matsumoto, creator of "Galaxy Express 999 (銀河鉄道999 | Ginga Tetsudo 999)" and "Space Battleship Yamato (宇宙戦艦ヤマト| Uchu Senkan Yamato)," Tsukasa Hojo, creator of "City Hunter," as well A-ko Mutsu and Seizo Watase to name but a few… What these manga artists share in common is their connection to Kitakyushu. Having produced over 50 prominent manga artists to date, Kitakyushu is truly is one of the leading manga hubs in Japan!
Focusing on manga artists who have a link to the local area, the "Kitakyushu Manga Musuem" opened in 2012 with the aim of spreading the charming, unique qualities of manga, as well as the culture of manga in Japan, to its visitors. Spread across the 5th and 6th floor of "Aruaru City," there is a hugely popular anime / manga shop that is packed full of goods. And every year they welcome around 100,000 visitors every year! The "Kitakyushu Manga Museum" is a real must for fans of manga! Enthusiasts often rediscover old favorites and without realizing are soon absorbed in a book they only picked up to have a quick flick through!
<For more details please click on the photos below.>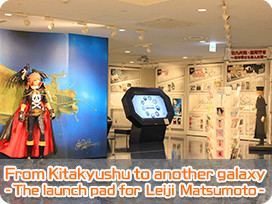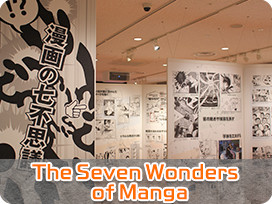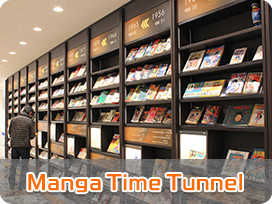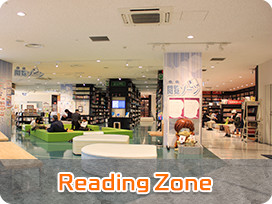 Kitakyushu Manga Museum (北九州市漫画ミュージアム)
Address: 5th and 6th Floor Aruaru City, 2-14-5 Asano, Kokura Kita-ku, Kitakyushu-shi, Fukuoka-ken
Telephone number: 093-512-5077
Opening hours: 11:00-19:00 (during summer vacation, etc: 11:00-20:00) (*please note: admission is permitted up until 30 minutes before closing. / On the day of issue it is also possible to leave and re-enter up to 30 minutes before closing)
Closed: Tuesdays (if Tuesday is a national holiday the museum will be open and closed on Wednesday instead) and during the New Year holidays. There will be no closures during holiday periods, such as the summer vacation.
Admission fee (permanent exhibition):
Standard: 400 yen
Junior and high school students: 200 yen
Elementary school students: 100 yen
Children younger than elementary school students: Free
1 year passport (1 years season ticket):
Standard: 2,000 yen
Junior and high school students: 1,500 yen
Elementary school students: 1,000 yen
Official Website:
http://www.ktqmm.jp/
Related Articles
External Links