Homangu Kamado Jinja (宝満宮竈門神社)

A "power spot" for love, and also a "hot spot" of famous manga!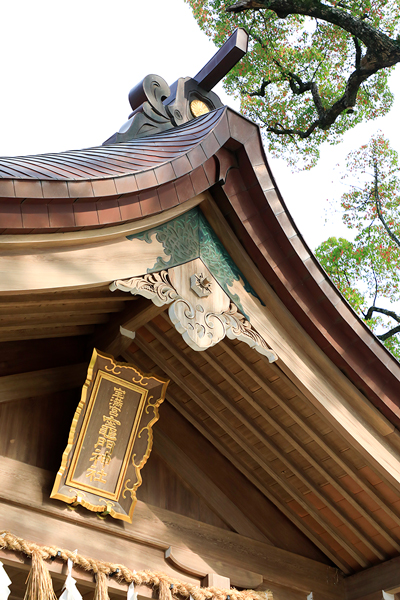 At the beginning of Spring, Homangu Kamado Jinja is painted in light pink by gorgeous cherry blossoms. It is renowned as a "power spot" worshiping the God of Matchmaking, and is believed that the 2 spots- "Aikyo no Iwa" (lit.: The Rock of Love) and "Saikachi no Ki" (lit.: The Reunion Tree) where you can find in the shrine precinct, will grant one's wishes of love and encounters. Not only for love, it is said to be helpful for those who are looking forward to having children or bringing good fortune into their career too. Recently, Homangu Kamado Jinja has gained popularity among fans of the famous manga/anime, "Demon Slayer: Kimetsu no Yaiba", as the fans found similarity in the names of the protagonist and the shrine. Soon the shrine has become a "Seichi" (lit.: hot spot, originally means sacred place) among these fans and more people are visiting. Besides the similarity in names, it is considered that there are 3 other common points between the shrine and the manga/anime.

Firstly, the shrine had played a role in sealing the demon's gate for Dazaifu Government Office Ruins (one of Yamato Dynasty's local offices), which is linked to the story of demon extermination in the manga/anime. Furthermore, the great swordsmith that created Nichirin Blade (a weapon for demon extermination) in the story reminds of a swordsmith called Kongo Hyoe, who used to live in Mount Homan. Another to be mentioned is that the protagonist and the practitioners from Shugendo (mountaineering asceticism) at Mount Homan share similarities in costumes, as the "ichimatsu pattern" can be seen. As a "power spot" for cherry blossom viewing as well as for love and encounters, also an anime/manga hot spot, Kamado Jinja is definitely a place that you will not want to miss out.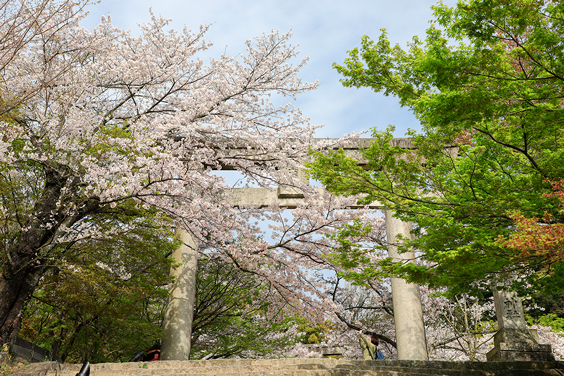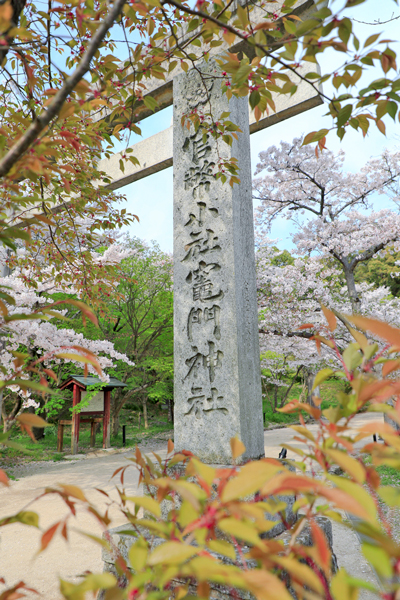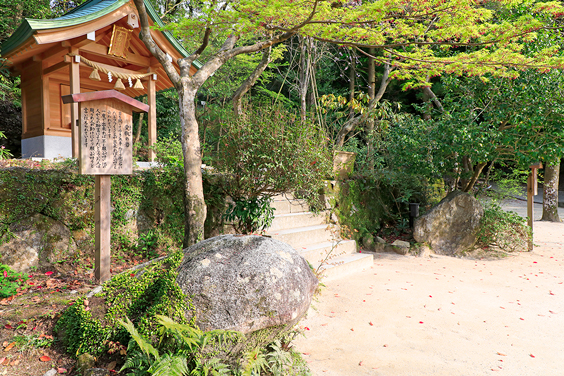 "Aikyo no Iwa" (愛敬の岩)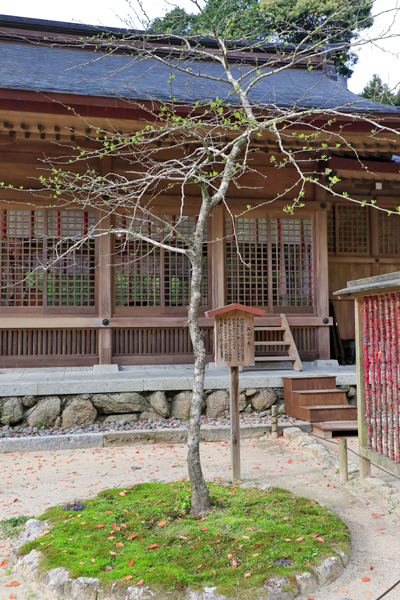 "Saikachi no Ki" (再会の木)
It is said that your wish will come true if you make a wish by reflecting your face on the surface of the water at this "water mirror".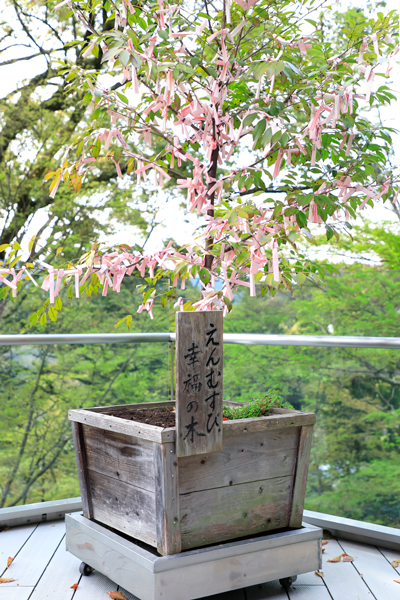 Let's tie the koyori (paper string) with your love and wishes to this "Tree of Happiness".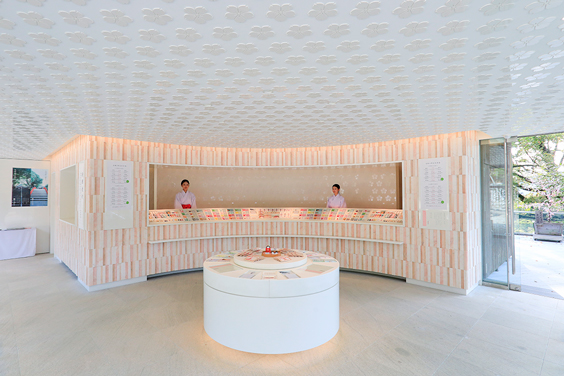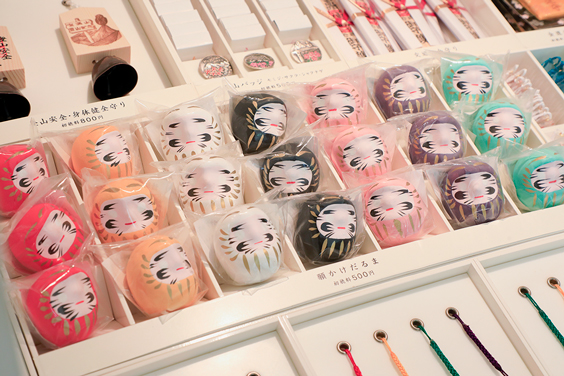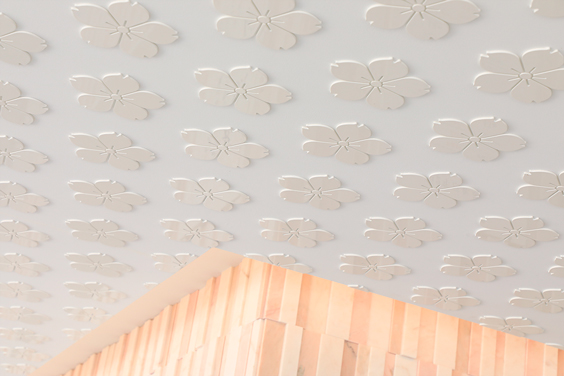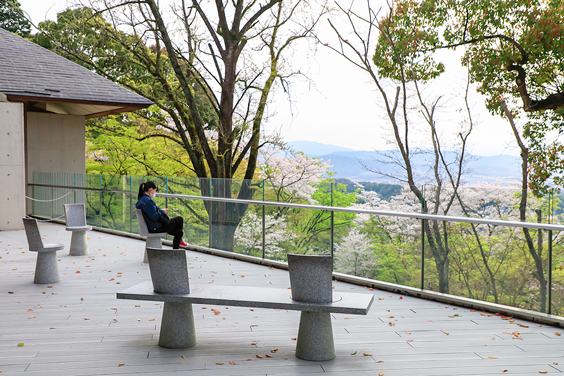 At the terrace, there is a bench designed by the famous product designer, Jasper Morrison.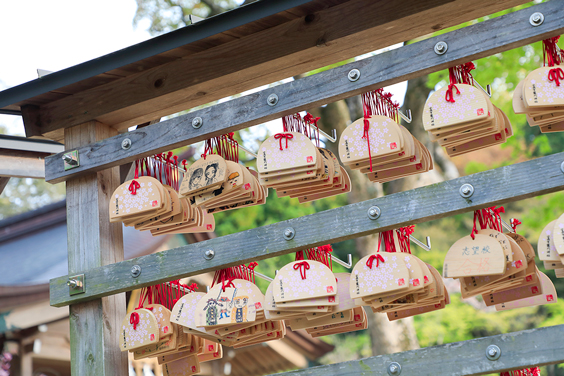 You will see many drawings of "Demon Slayer: Kimetsu no Yaiba" characters on these Emas (votive tablet)!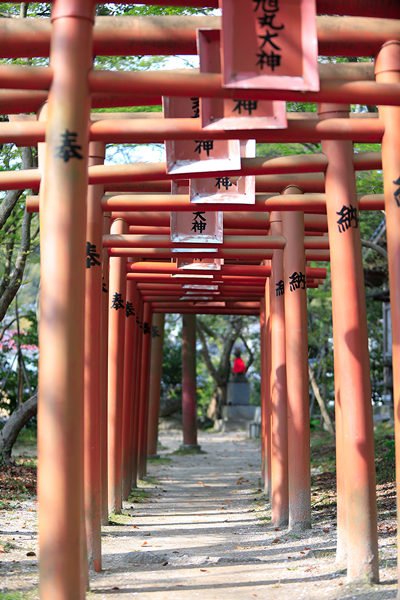 Homangu Kamado Jinja (宝満宮竈門神社)
Related Articles
- Hot spots around the area! -