Fukuoka Otaku Map-ver. 痛 (Two) – namco Hakata Bus Terminal(1/12)

400 games and machines to choose from! Enjoy one of the biggest arcades in Fukuoka!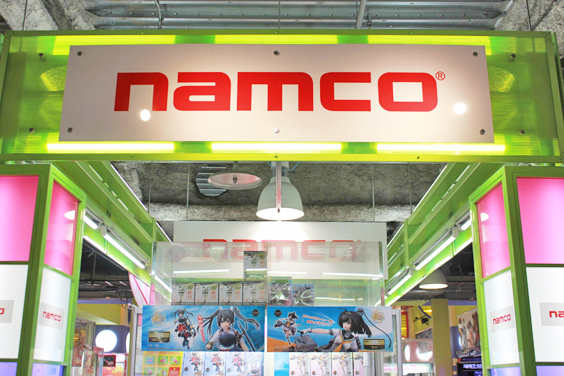 Located on the 7th floor of the Hakata Bus Terminal and directly linked to the neighboring train station, "namco Hakata Bus Terminal" is one of the largest gaming arcades in the country. Inside, they have about 150 crane (claw) games, alongside a mixture of sticker printing machines, as well as arcade and music games. There's around 400 in total for gamers to try their hand at.
The enjoyment that can be experienced in an arcade isn't limited to one age group! There is no doubt that people from all generations will have fun in "namco Hakata Bus Terminal" store. On the same premises you'll also find "Ichiban Kuji," "Ichiban Cafe," and "Ani ON STATION," all great locations if you're interested in character-based merchandise from popular anime and games.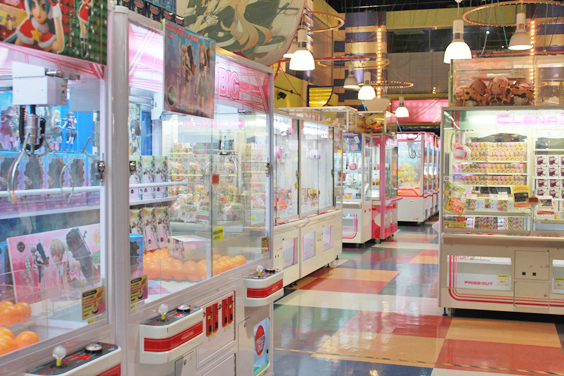 The arcade floor is divided by game type. Inside the crane (claw) game area, there are awesome prizes to be won, ranging from sweets and figurine to huge stuffed animals. There are all kinds of character-based merchandise from famous anime and films, which are really fun.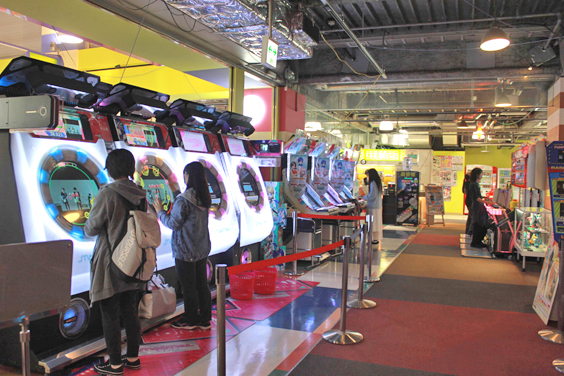 The "Oto-ge (音ゲー)" area is filled with musical games, which have the player touch, hit or step on buttons/pads in time with the rhythm. From your common, standard games to the newest releases, there are 10 titles and a total of 45 machines. When an expert starts playing, you will often see a crowd of people gather round to see the gamer in action!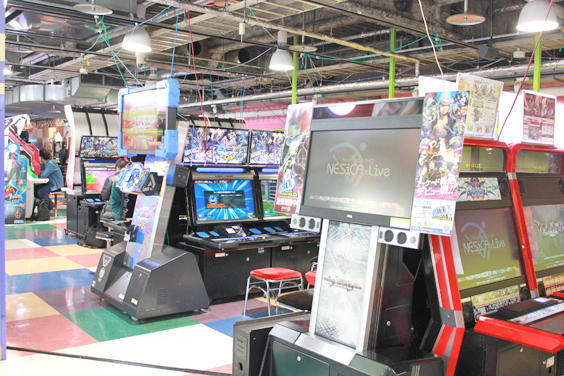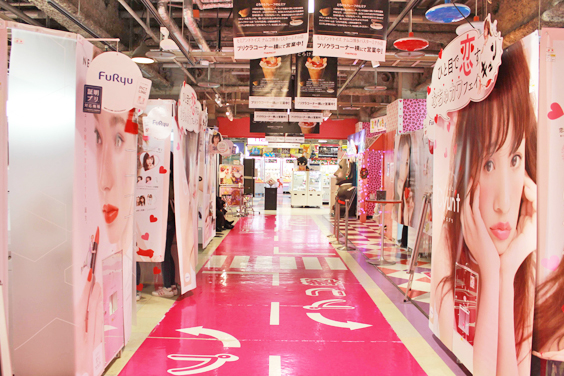 Particularly popular with female junior high and high school students, the sticker printing area is in front of the elevator doors, and has been kitted out with some brand new machines. Famous domestic and international artists often perform in Fukuoka and when they do, temporary bus services running in and out of Hakata Station are often organized. On the day of those kinds of events, you'll come across lots of fans taking photos here before and after the show as a little memento from their trip.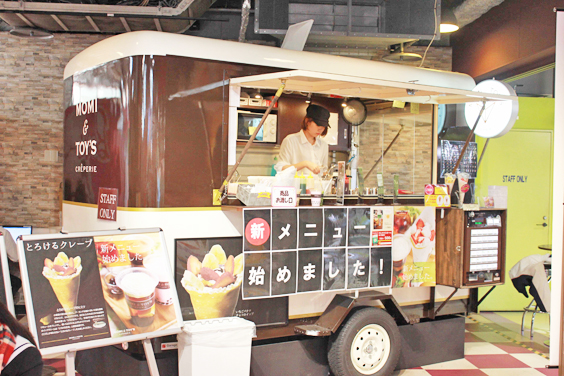 In the corner of the sticker printing section, there is a place that specializes in crepes called "MOMI & TOY'S." There is a great range of items on the menu, from savory style to desert style crepes. Why not take a short break from gaming and treat yourself?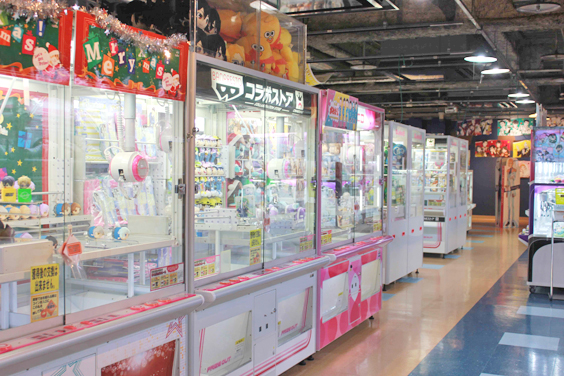 This area is filled with themed crane (claw) games and gives visitors the chance to win character-based merchandise from the likes of "Osomatsu-san", "Ensemble Stars" and "IDOLiSH7." Find your favorite game and play till your heart's content!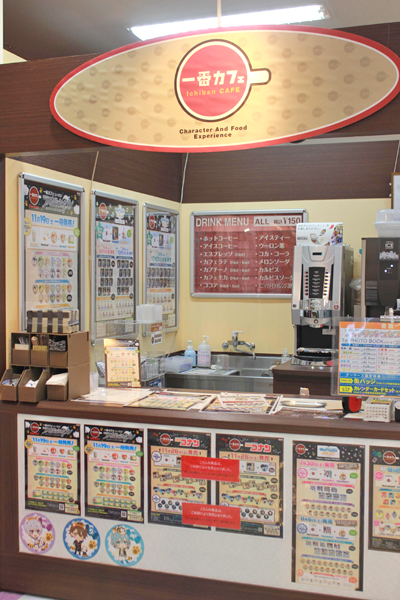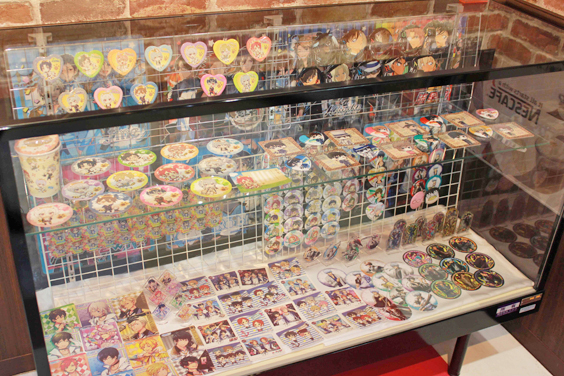 Within the same premises you can win merchandise from well known anime and games at the "Ichiban Kuji (lottery)" collaboratory store. You can also discover the "Ichiban Cafe," which serves special, limited edition drink sets and original goods. Make sure to keep your eyes open for some exciting products and items that aren't readily available in other places!
"namco Hakata Bus Terminal" also regularly holds competitions that brings together lots of gamers. A fantastic opportunity to interact and have fun with others, you're sure to find new friends who share the same interests!
namco Hakata Bus Terminal Branch is HERE!
namco Hakata Bus Terminal
- Address: 7th Floor Hakata Bus Terminal Building, 2-1 Hakata Eki Chuogai, Hakata-ku, Fukuoka-shi, Fukuoka-ken
- Website:
http://www.namco.co.jp/game_center/loc/hakata/
*Please note, all information in this article is correct as of December 2016. The floor layout, machines and campaigns might have subsequently changed.
Related Articles