"KING OF PRISM - PRIDE the HERO -" Advanced Screening & Onstage Remarks - Fukuoka Report(9/9)
Mulai Sabtu, 10 Juni 2017, anime movie "KING OF PRISM - PRIDE the HERO -" akan ditayangkan kepada publik di T-JOY Hakata dan 86 bioskop lainnya di seluruh Jepang! Di luar Jepang, rilis sebelumnya hanya ditayangkan di bioskop di Korea, tapi kali ini, tapi rilis kali ini akan ditayangkan secara internasional di beberapa tempat lainnya, seperti Korea, Taiwan, Hong Kong, dan China! Ada banyak elemen dan komponen dari karya terbaru "Kinpri" yang mungkin tidak bisa langsung kalian kuasai dalam 1 kali menonton! Kalian akan menemukan sesuatu yang baru tiap kali kalian melihat film yang mendebarkan ini! Tenrunya ini akan menangkap hati kalian!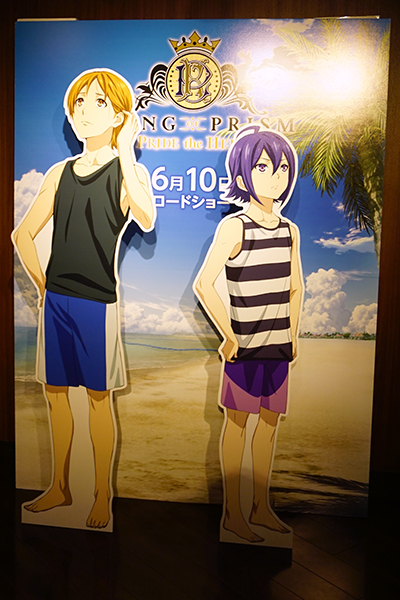 Kami menemukan panel ini di lobby! Di Kyushu dan Okinawa, kalian mungkin bisa menemukan Hiro Hayami dan Yu Suzuno!
© T-ARTS / syn Sophia / エイベックス・ピクチャーズ / タツノコプロ / キングオブプリズムPH製作委員会
Artikel Terkait