Runway Report(1/56)

Fukuoka Asia Collection (FACo) ke-9 telah diadakan tahun ini. Tema dari event tahun ini adalah "キラメキ愛情沸騰 (lit. Penuh dengan kemilau cinta)," event ini memamerkan 30 brand, termasuk brand yang berasal dari Fukuoka dan Korea, dibawakan oleh 58 model populer di catwalk dalam nuansa busana musim semi/musim panas. Di antara 58 model yang berpartisipasi juga ada Moe Oshikiri, Yua Shinkawa, dan Airi Matsui. Event ini juga diisi dengan performance dari 8 artis, termasuk RADIO FISH dan The Folkees yang berasal dari Fukuoka.

Berikut Runway Report dari FACo 2017.
The Folkees yang berasal dari Fukuoka membawakan penampilan yang panas sebagai pembuka 3rd stage dari event ini!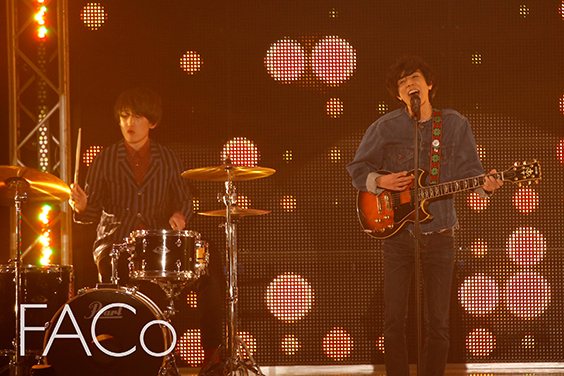 FUKUOKA ASIA COLLECTION 2017 SPRING - SUMMER
Hari, tanggal: Sabtu, 18 Maret 2017
Time:
Venue buka mulai: 12:00
1st stage: 13:00
2nd stage: 15:30
3rd stage: 18:00
Venue: Fukuoka Convention Center (2-2 Chikkohonmachi, Hakata-ku, Fukuoka-shi)
Organizer: Fukuoka Asia Fashion Kyoten Suishin Kaigi (Fukuoka Asian Fashion Base Promotion Conference)
Sponso: Fukuoka Prefecture, Fukuoka City, Fukuoka Chamber of Commerce and Industry
Produser: RKB Mainichi Broadcasting Corporation
Bekerja sama dengan: Mainichi Broadcasting System, Inc.
Official website:
http://www.fukuoka-asia-collection.com/