The "MARVEL / AGE OF HEROES EXHIBITION" Fukuoka Report!(1/7)

The MARVEL / AGE OF HEROES EXHIBITION di Fukuoka!
MARVEL / AGE OF HEROES EXHIBITION telah hadir di Fukuoka Asian Art Museum, Fukuoka. Ini adalah pameran yang sama dengan yang telah diadakan di Tokyo pada tahun ini, yang telah dikunjungi oleh lebih dari 300000 pengunjung!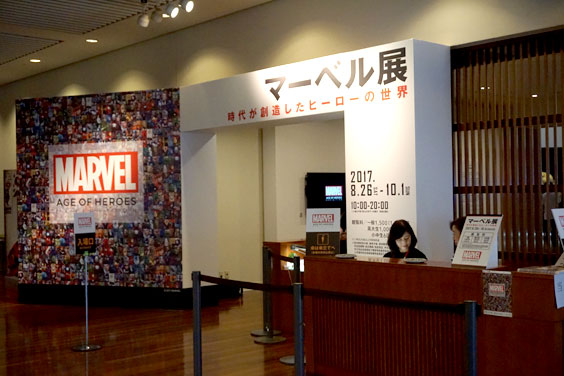 Pamerain ini menghadirkan banyak sekali props, kostum, panel original buku komik, komik, dan original art yang pada tahun ini dipamerkan untuk pertama kalinya di Jepang. Simak photo report kami untuk melihat apa saja yang ditawarkan oleh pameran ini!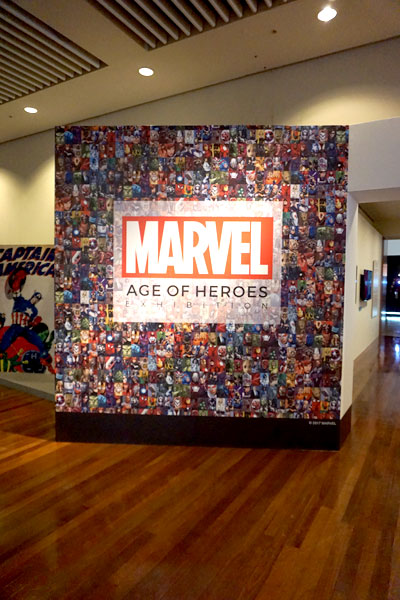 Klik foto untuk mengakses halaman selanjutnya
MARVEL / AGE OF HEROES EXHIBITION(マーベル展 時代が創造したヒーローの世界)
[Periode] Sabtu, 26 Agustus - Minggu, 1 Oktober 2017
[Waktu Operasional] 10:00 - 20:00 (final admission: 19:30)
[Libur] Setiap Rabu
[Venue] Fukuoka Asian Art Museum 3-1 Shimokawabata-machi, Hakata-ku, Fukuoka-shi
[Biaya Masuk] Standar: 1,500 yen (1,300 yen), Pelajar SMA/Universitas: 1,000 yen (800 yen), Pelajar SD/SMP:600 yen (400 yen)
*Harga dalam kurung adalah untuk pengunjung yang datang sebagai grup dengan anggota 20 orang atau lebih.
[Diselenggarakan oleh] The Nishinippon Shimbun Co., Ltd., Kyushu Asahi Broadcasting Co.,Ltd.
[Didukung oleh] Fukuoka City Foundation for Arts and Cultural Promotion
[Kerjasama spesial dengan] The Walt Disney Company (Japan) Ltd.
[Kerjasama Pameran] NHK PROMOTIONS, NHK PlanNet, INC. Kyushu
[Bekerjasama dengan] Sony Pictures Entertainment Inc., Fukuoka Asian Art Museum
[Inquiry] Fukuoka Asian Art Museum TEL. 092-263-1100
[Official Website]
http://marvel.disney.co.jp/exhibition.html
Artikel Terkait
Link Eksternal