Menuju panggung dunia! Jurusan e-sports pertama di Kyushu akan dibuka di "Fukuoka College of Design and Technology (FCA)!"

Dari Fukuoka ke dunia e-sports!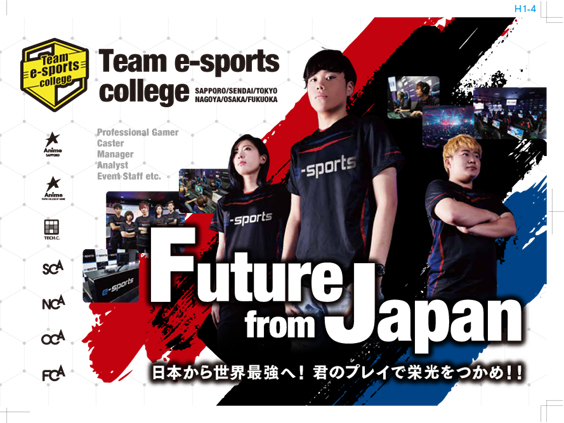 "Fukuoka College of Design and Technology (FCA)" yang berada di Fukuoka City akan membuka jurusan terkait e-sports mulai April 2019 mendatang. Kami pun telah mendatangi sekolah yang telah menghasilkan banyak creator dan designer ini, dan menanyakan langsung tentang hal ini.
Ada 2 jurusan yang akan dibuka kali ini: program 4 tahun untuk jurusan e-sports management dan program 3 tahun untuk jurusan e-sports pro gamer. Untuk bisa survive di dunia e-sports, tidak hanya pengetahuan, kemampuan fisik seperti refleks dan pengamatan benda bergerak, dan kemampuan komunikasi menjadi hal yang sangat dibutuhkan. Karena itu, hal yang dipelajari pun jadi sangat luas, mulai dari latihan fisik di gym afiliasi sekolah yang terletak bersebelahan dengan gedung sekolah, hingga belajar tata krama bisnis dan kemampuan bahasa. Kemudian, sebagai target akhir, tidak hanya skill sebagai pro gamer, para murid pun dididik agar mampu aktif dalam berbagai posisi di dunia e-sports, seperti kemampuan mengelola team e-sports dan juga kemampuan merencanakan maupun menjalankan event.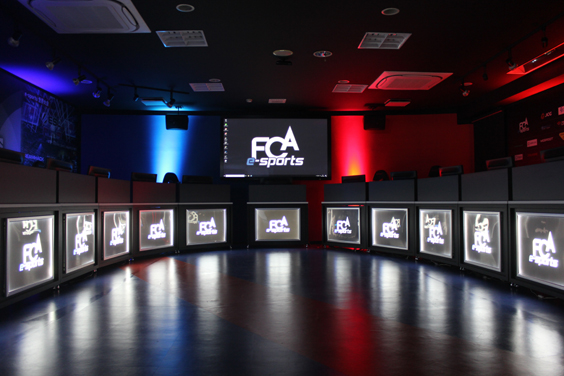 ▲Ruang latihan
Gaming PC dapat ditemukan berjajar di ruang latihan yang menjadi tempat para murid berlatih game yang mereka mainkan, suasananya terasa sangat intens. Kemudian, untuk pertamakalinya saya mencoba duduk di gaming chair, elastisitas material yang pas dan dengan dilengkapi sandaran pinggang membuat kursi ini sangat nyaman untuk diduduki. Open campus lumayan sering diadakan, dan dalam kesempatan itu pengunjung bisa masuk ke ruang latihan ini. Bagi kalian yang tertarik, silahkan berkunjung ke sini!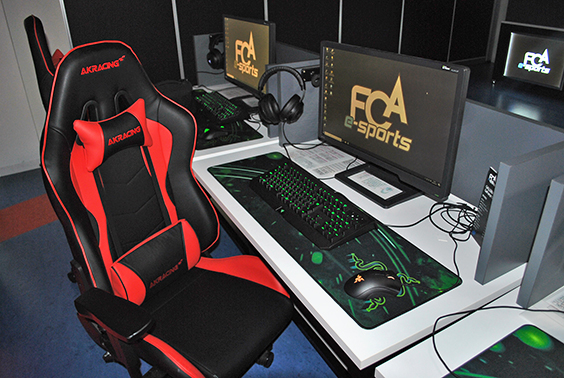 ▲Gaming PC dan gaming chair
Tentunya kita berharap murid-murid dari sekolah ini bisa berperan aktif di tengah dunia e-sports yang kedepannya akan semakin seru ini! (Dept. Editorial: Mofer)
Artikel Terkait

Link Eksternal