[Laboratorium Cosplay - Thailand edition] #003 Celes

Laboratorium Cosplay edisi Thailand telah kembali! Dalam edisi ke-3 ini kami menghadirkan Celes, yang merupakan sosok yang imut dan cool! Sebagai perwakilan Thailand, Celes telah muncul di Japanese Anison Contest, dan juga tampil di World Cosplay Summit 2015. Tampak sepertinya sejak mulai bercosplay, semua mimpinya telah menjadi kenyataan! Ikuti lebih lanjut penjelajahan kami tentang Celes dan foto cosplaynya yang keren!
Cosplayers No.3 Celes
■Profile
- Nama Cosplay: Celes
- Tanggal lahir: 22 Oktober
- Pengalaman Cosplay: 10 tahun
- Lokasi: Bangkok, Thailand
- Best Cos Characters: Link dari The Legend of Zelda
- Pengeluaran untuk cosplay: untuk 1 kostum berkisar antara 3,000-5,000 Baht (sekitar 9,000-15,000 yen)
■Link
・WorldCosplay:
http://worldcosplay.net/member/chobitsG
■Pesan
Halo semuanya, saya Celes. Saya memiliki beberapa tahun pengalaman cosplay, dan sangat tertarik membuat prop dan kostum. Saya juga sangat menggemari lagu anime (anison). Sebenarnya, salah satu alasan saya mulai bercosplay adalah supaya saya bisa tampil membawakan anison. Tahun lalu, saya ikut berpartisipasi dalam World Karaoke Gran Prix Cosplay 2015 sebagai perwakilan Thailand di Nagoya. Di sana, saya bertemu banyak cosplayer dari berbagai penjuru dunia, dan saya merasa sangat nervous. Tapi semua pengalaman itu membuat saya semakin menggemari hobi ini, dan semakin menyenangi dunia ini.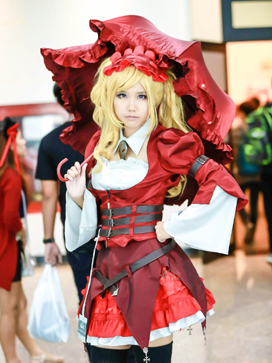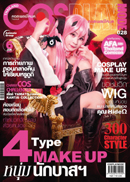 [COSPLAY MODE]
Satu-satunya majalah cosplay di Thailand dan mulai diterbitkan tahun 2010. Meliputi berita cosplay terbaru, informasi DIY, dan juga foto dari event-event yang ada di Thailand.
Facebook:

Cosplaymode Thailand
PRESENTS
Semua informasi hadiah asianbeat Present Campaign!