Fukuoka Asian Art Museum: Informasi Akses
Dengan Transportasi Umum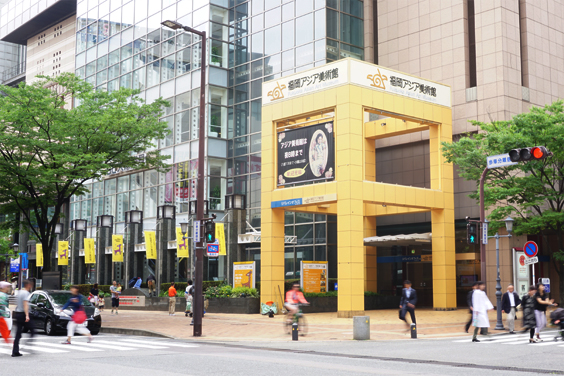 Dengan Fukuoka City Subway (kereta bawah tanah Fukuoka)
Jalan kaki dari stasiun Nakasu Kawabata pintu keluar nomor 6.
[Ke Stasiun Nakasu Kawabata]
Dari Fukuoka Airport: 9 minutes
Dari Stasiun JR Hakata: 3 minutes
Dengan Nishitetsu Bus
Turun di stasiun bus Kawabata-machi /Hakataza-mae. Dapat dijangkau dengan jalan kaki.
Dengan Mobil
- Sekitar 7 menit dari Chiyo Ramp dari arah Dazaifu.
- Sekitar 5 menit dari Gofukumachi Ramp dari Kitakyushu.
* Parkir bawah tanah Hakata Riverain tersedia di sisi Showa-dori.
Parking
Riverain Center Bld., B4 floor (toll parking lot). Pintu masuk dari sisi Showa-dori.
Fukuoka Asian Art Museum

[Alamat]
Lantai 7 & 8th, Riverain Center Bld., 3-1 Shimokawabata-machi, Hakata-ku, Fukuoka City, Japan
TEL 092-263-1100
FAX 092-263-1105
[Jam Buka]
10:00 - 20:00 (Kunjungan Terakhir 19:30)
[Tutup]
Rabu (jika hari Rabu libur nasional, maka museum akan tutup di hari selanjutnya), Tahun Baru (26 Des - 1 Jan)
[Tiket]
Asia Gallery (Perorangan)
Dewasa \200 [150]
Pelajar SMA / Mahasiswa \150 [100]
Pelajar SMP ke bawah [Gratis]
Tiket untuk pameran khusus terpisah.
[ ] kunjungan grup untuk grup lebih dari 20 orang.

*Untuk informasi lebih lengkap, silakan kunjungi situs resminya: http://faam.city.fukuoka.lg.jp/eng/home.html
Link Eksternal
PRESENTS
Semua informasi hadiah asianbeat Present Campaign!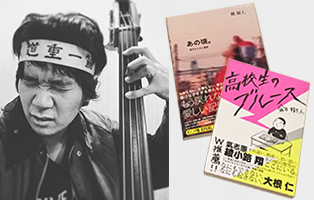 * Win a book "Ano koro ~ Danshi kashimashi monogatari ~" or a "Kokosei no Blues" written by Mikito Tsurugi!
[Details] Click
HERE
!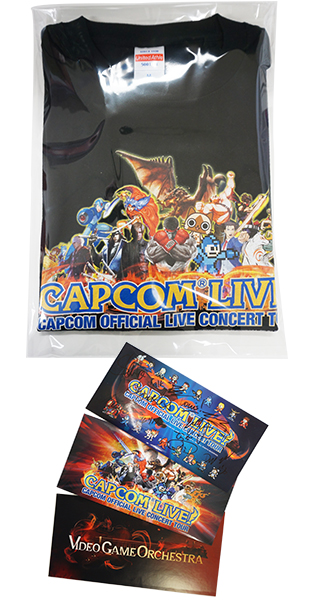 * Win a "CAPCOM LIVE!" Tshirt and a set of stickers!
[Details] Click
HERE
!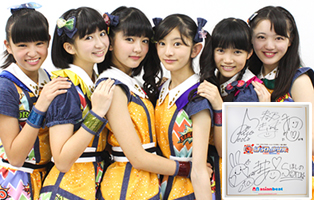 * Win a signed card from Batten Show Jo Tai!
[Details] Click
HERE
!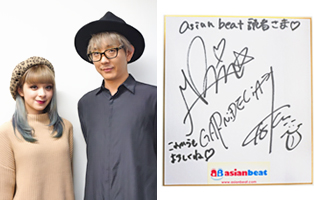 * Win a signed card from GARNiDELiA!
[Details] Click
HERE
!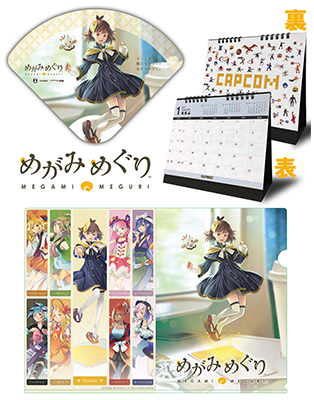 * Win communication game "Megami Meguri" goods!
[Details] Click
HERE
!