[Hot Spots] Fukuoka Prefectural Museum of Art (福岡県立美術館)(1/13)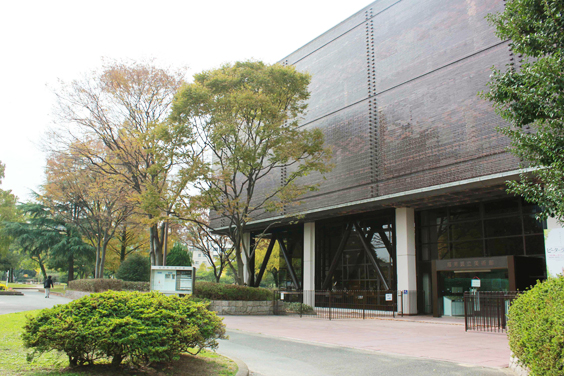 Berinteraksi dengan seni, mengenal kebangaan daerah setempat, museum yang terletak di tengah taman
"Fukuoka Prefectural Museum of Art" yang terletak di Susaki Koen, di dekat Tenjin dan Nakasu yang terletak di pusat kota Fukuoka, selain menyelenggarakan pameran keliling di seluruh Jepang, juga memperlihatkan berbagai karya terkait seniman lokal dengan total sekitar 10000 koleksi. Mulai dari Shigeru Aoki, Hanjiro Sakamoto, Yajuro Takashima, Zenzaburo Kojima, Gyoji Nomiyama, dan Mokuma Kikuhata, berbagai karya dan seniman terkait Fukuoka diperkenalkan di sini.

Tidak hanya itu, selain berbagai material lukisan dari keluarga Ogata merupakan pelukis untuk clan penguasa di Fukuoka, berbagai karya kerajinan seperti pahatan, tembikar, kimono, dan Hakata-ori juga diperlihatkan di museum ini. Dengan berbagai koleksi unik dari Fukuoka yang merupakan daerah asal mula industri tradisional, museum ini menjadi tempat yang mendapat perhatian tinggi sebagai tempat mengenal kesenian Fukuoka, terutama bagi turis yang datang dari luar negeri.
Fukuoka Prefectural Museum of Art
■Alamat
2-1, Tenjin 5-chome, Chuo-ku, Fukuoka-shi, Fukuoka-ken
■TEL
092-715-3551
■FAX
092-715-3552
■Waktu Operasional
[Pameran]10:00~18:00 (Last admission 17:30)
[Perpustakaan Seni]9:00~17:30
■Hari Libur
Setiap hari Senin (bila hari Senin bertempatan dengan hari libur nasional, museum libur pada hari biasa berikutnya)
■Admission Fee
Berbeda untuk setiap pameran. Untuk keterangan lebih lanjut, silahkan cek official website.
■Official Website
http://fukuoka-kenbi.jp/
※Di dalam museum ini tersedia fasilitas toilet serbaguna, kursi roda, kereta bayi, tempat duduk bayi, dan ruang menyusui.
Artikel Terkait
Link Eksternal