Restoran HANANOKI(1/12)
Restoran Perancis yang Dikunjungi Marilyn Monroe!
Di lantai kedua BOATHOUSE OHORI PARK,restoran Perancis tradisional"HANANOKI"yang terkenal dan disukai banyak orang, kini telah dibuka kembali! "HANANOKI"pertama kali dibuka tahun 1953 di Nakasu, di pusat kota Fukuoka, dan menjadi sangat terkenal setelah Marilyn Monroe dan Joe DiMaggio datang ke restoran ini. Meja dan kursi yang dipakai saat itu, masih dipakai sampai sekarang di ruangan yang diberi nama "Monroe Room."

Di area utama yang menawarkan pemandangan indah Ohori Park, pelanggan bisa menikmati pelayanan dari restoran dimulai dari pilihan anggur yang akan melengkapi menu makanan yang semuanya dibuat dari bahan-bahan lokal prefektur Fukuoka.
Restaurant HANANOKI
Restoran Perancis HANANOKI yang didirikan pertama kali di Nakasu, Fukuoka pada tahun 1953 yang merupakan salah satu bagian dari Royal Group, telah dibuka kembali! Dengan konsistensi pada makanan Perancis tradisional, restoran ini juga menjaga keasliannya, dengan menggunakan bahan-bahan lokal perfektur Fukuoka, dan pelayanan khas Fukuoka. Baik acara perayaan hari jadi, pernikahan, atau pelanggan dari luar negeri, mereka akan memastikan Anda mendapatkan pelayanan terbaik dan momen yang berkesan dengan orang-orang terdekat Anda.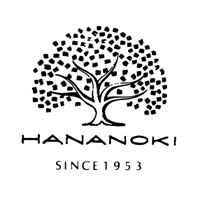 Alamat: 1-3 Ohori Park, Chuo-ku, Fukuoka
Tel.: 092-751-3340
Jam Buka: 12:00-22:00 (tutup 14:30-18:00)
Tutup hari Senin (Kecuali hari libur nasional restoran akan buka hari senin dan tutup hari Selasa setelahnya)
Kapasitas: 40 kursi (dining area) 6 kursi (private room)
Website (Japanese):
http://hananoki-f.jp/
PRESENTS
Semua informasi hadiah asianbeat Present Campaign!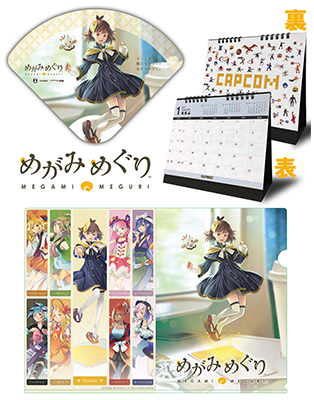 * Win communication game "Megami Meguri" goods!
[Details] Click
HERE
!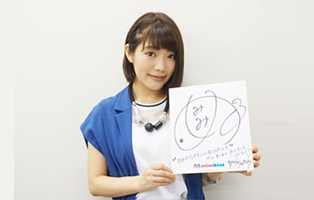 * Win a signed card from Mimi Meme MIMI・Yuki Takao.!
[Details] Click
HERE
!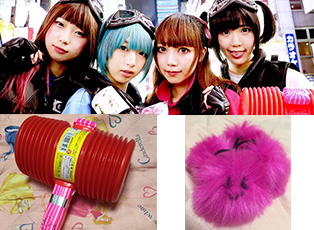 * Win a goods from Gekijoban Gokigen Teikoku Pero Ponto and Kaduki Ujou!
[Details] Click
HERE
!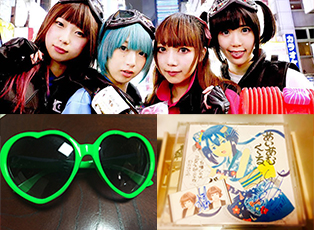 * Win a signed goods from Gekijoban Gokigen Teikoku Ichiho Shirahata and Hibiki Kunogi!
[Details] Click
HERE
!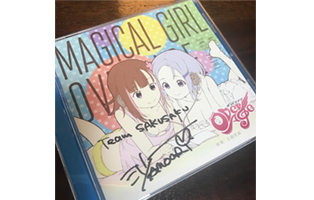 * Win a CD signed by Taketeru Sunamori!
[Details] Click
HERE
!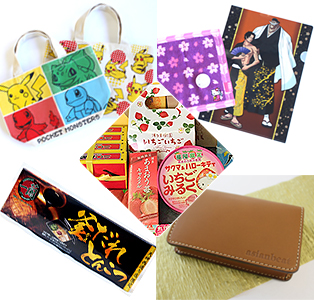 * Ayo Berpartisipasi Dalam Survey Pembaca dan Menangkan Hadiah Menariknya!
[Details] Click
HERE
!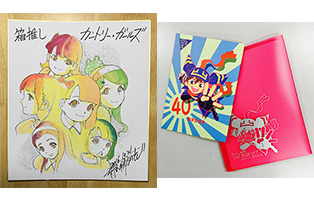 * Win a card signed by Hiroshi Koujina or a Studio Live 40th anniversary book and commemorative file!
[Details] Click
HERE
!