Battle Of The Toys 2018, kembali hadirkan Tetsuo Kurata sang Kamen Rider Black(1/7)
Pameran dan ajang penjualan mainan yang ditunggu-tunggu para kolektor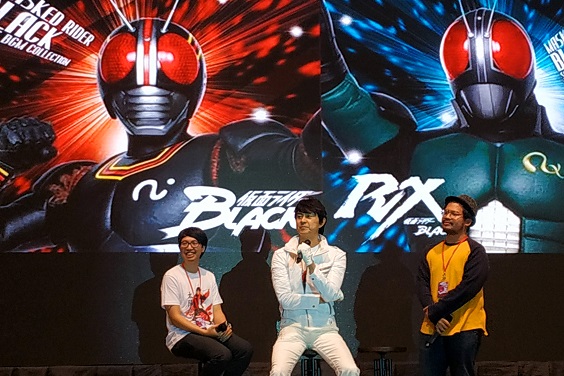 Klik gambar untuk mengakses halaman selanjutnya
Battle Of The Toys atau yang disingkat BOTT merupakan salah satu event mainan yang sangat ditunggu-tunggu bagi para kolektor dan juga pecinta mainan di Indonesia. Tahun ini, BOTT 2018 diselenggarakan di Hall D-2 Jakarta International Expo (JIExpo) pada tanggal 8-9 September 2018. Event yang diadakan setahun sekali ini dikunjungi oleh banyak sekali pengunjung yang ingin membeli mainan kesukaan mereka.

Tak hanya belanja mainan, banyak sajian acara yang ada di BOTT 2018, antara lain patung lifesize berbagai karakter dari film komik & animasi Jepang dan Amerika, lomba merakit gunpla, dan lomba cosplay yang mendatangkan cosplayer terkenal dari Jepang, Kaname, sebagai salah satu guest star dan juri. Acara yang paling special di BOTT tahun ini adalah meet and greet dengan aktor Jepang, Tetsuo Kurata, yang memerankan Kotaro Minami di Kamen Rider Black atau di Indonesia dikenal dengan judul Ksatria Baja Hitam.
Battle Of The Toys 2018
Tanggal: 8-9 September 2018
Tempat: Hall D-2, JI-Expo, Jakarta
Tiket masuk: Rp 80.000,-
Artikel Terkait
Link Eksternal
PRESENTS
Semua informasi hadiah asianbeat Present Campaign!