"Indonesia Comic Con 2018" Event Report(4/4)
Acara yang paling dinantikan oleh semua pengunjung ICC 2018 adalah kehadiran para guest stars, antara lain ada Meet and Greet film Gundala yang di sutradarai oleh Joko Anwar. Joko Anwar pun mengumumkan siapa yang menjadi pemeran dalam film superhero Indonesia itu, yaitu Abimana Aryasatya sebagai Sancaka atau Gundala, Muzzaki sebagai Sancaka kecil, Tara Basro sebagai Wulan atau Merpati dan Bront Palarae sebagai Pengkor. Mereka pula menceritakan sedikit latar belakang film dari Gundala yang sedang bereda di tengah-tengah proses produksi.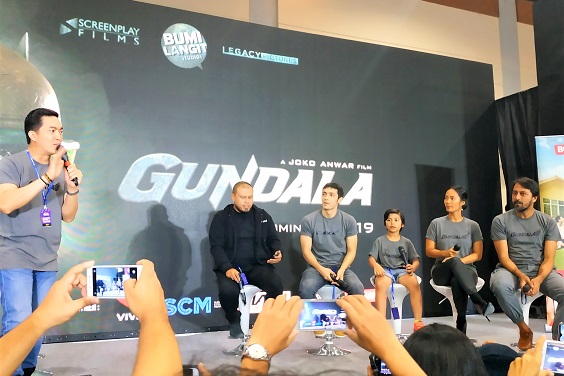 Joko Anwar (baju hitam) bersama para pemeran dari film Gundala
Selain itu, ICC 2018 juga mendatangkan beberapa aktor international yang pastinya dikenal di dunia perfilman. Ada Kristian Nairn pemeran Hodor dari Game Of Thrones, Adrian Pasdar pemeran General Talbot dari Agent Of S.H.I.E.L.D., dan Amanda Righetti pemeran S.H.I.E.L.D. Agent di Captain America: The First Avenger. Para pengunjung dan media berkesempatan untuk melontarkan pertanyaan mengenai berbagai hal dalam dunia perfilman.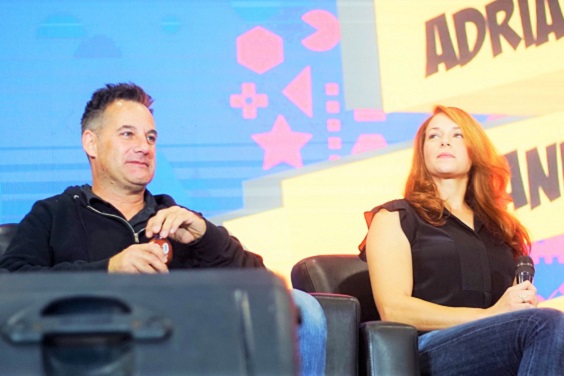 Adrian Pasdar dan Amanda Righetti
Di samping itu, kurang asik jika event sebesar Indonesia Comic Con tidak mengadakan lomba cosplay, sehingga event ini mengundang 3 cosplayer mancanegara untuk meet and greet sekaligus menjadi juri di Championship Of Cosplay. Mereka adalah King TW, Leon Shiro, dan Chihiro Chang.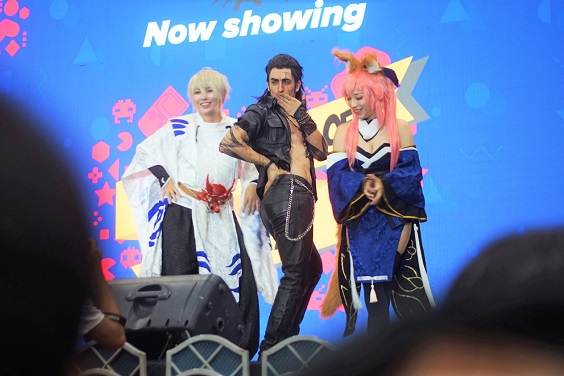 Begitulah keseruan dari event Indonesia Comic Con 2018. Bagi kalian pecinta pop culture dari komik, film, hingga koleksi mainan, sangat disarankan untuk datang ke Indonesia Comic Con tahun depan!
Artikel Terkait
Link Eksternal