Hello Kitty Run Indonesia 2016 Event Report(1/3)
Serunya olahraga bersama Hello Kitty
Berolahraga sambil bermain dan bertemu Hello Kitty, itulah yang terlihat dari kemeriahan Hello Kitty Run 2016 yang diadakan di AEON Mall, BSD City, Tangerang, pada hari Minggu 6 November 2016 lalu. Hello Kitty Run 2016 diadakan untuk pertama kalinya di Indonesia, setelah sebelumnya sukses penyelenggaraannya di negara asalnya Jepang. Hello Kitty Run di Jepang diadakan pertama kali untuk memperingati ulang tahun ke-40 karakter Hello Kitty. Acara ini sukses digelar di beberapa kota seperti Tokyo dan Osaka, lalu berlanjut ke negara Asia seperti Singapura, Malaysia, Thailand, dan kini Indonesia dengan tema acara "Hello Kitty Run 2016: Happy Lucky Together".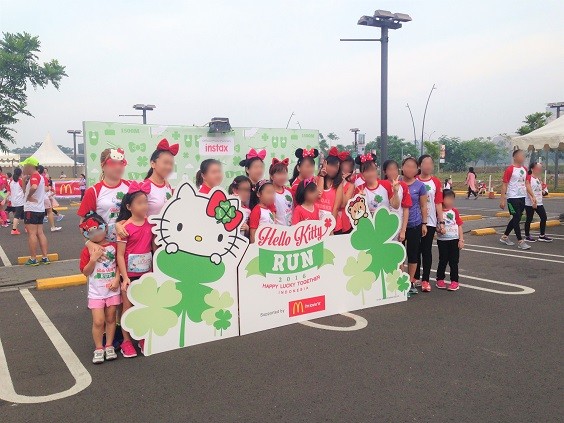 Para peserta foto di belakang panel Hello Kitty Run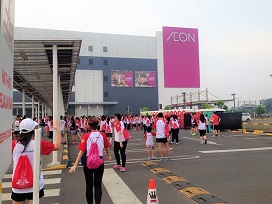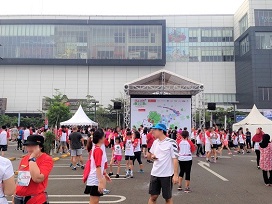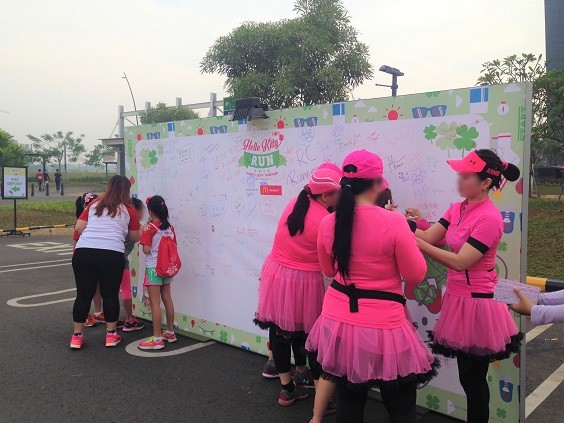 Para peserta menuliskan pesan di signboard Hello Kitty Run
Hello Kitty Run 2016 merupakan ajang fun run sejauh 5km dengan berbagai kemeriahan ornamen Hello Kitty. Acara ini memang didesain sebagai acara keluarga, sehingga pesertanya banyak anak-anak dengan orangtuanya. McDonalds Indonesia turut hadir meramaikan acara ini sebagai sponsor utama dalam rangka memperingati ulangtahunnya yang ke-25. Hello Kitty Run 2016 bisa diikuti dengan melakukan registrasi terlebih dahulu. Peserta yang sudah melakukan registrasi mendapatkan kaos, tas, nomor dada, dan medali bergambar Hello Kitty yang bisa dipakai di hari acara.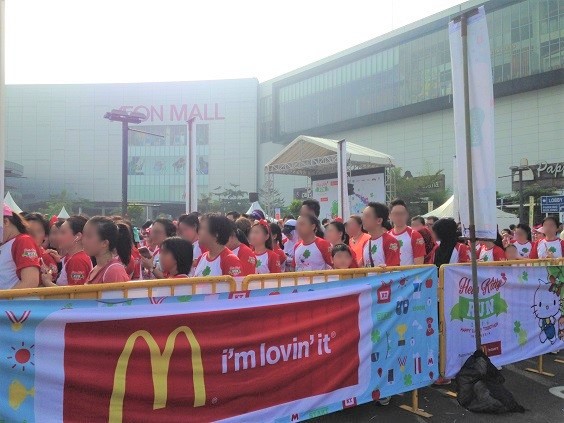 Para peserta yang hadir dari berbagai area di Jabodetabek terlihat memadati AEON Mall sejak pukul 5:00 WIB. Flag off pertama dilakukan pada pukul 6:30 WIB dan flag off kedua pada pukul 6:45 WIB, dengan aba-aba oleh maskot Hello Kitty. Peserta acara Hello Kitty Run 2016 ini sendiri mencapai 5000 orang.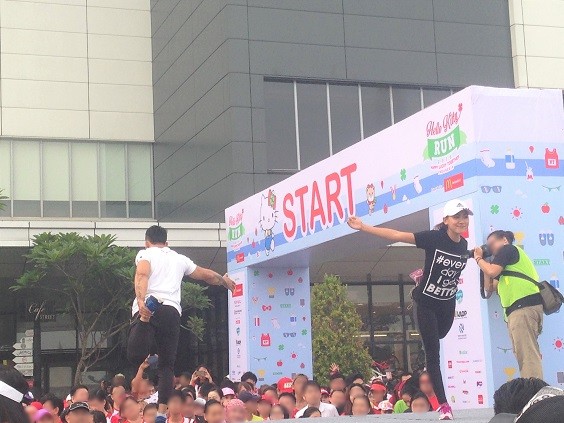 Senam pemanasan sebelum acara lari dimulai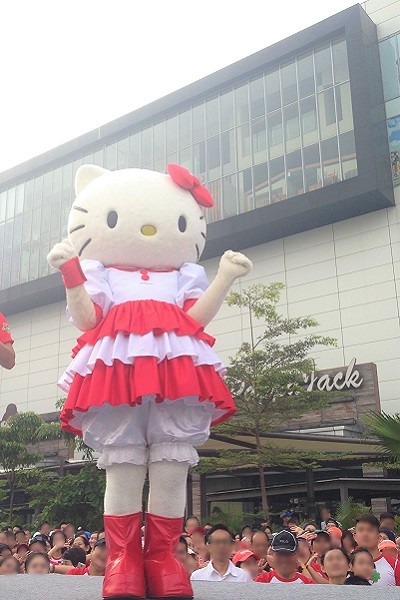 Maskot Hello Kitty menyapa pengunjung dan peserta Hello Kitty Run 2016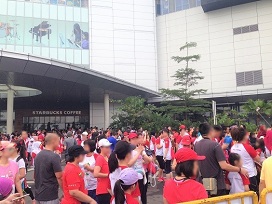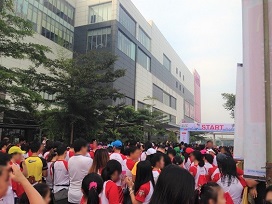 PRESENTS
Semua informasi hadiah asianbeat Present Campaign!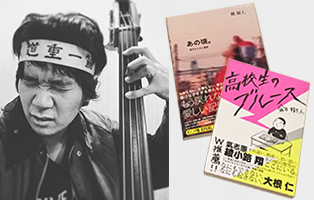 * Win a book "Ano koro ~ Danshi kashimashi monogatari ~" or a "Kokosei no Blues" written by Mikito Tsurugi!
[Details] Click
HERE
!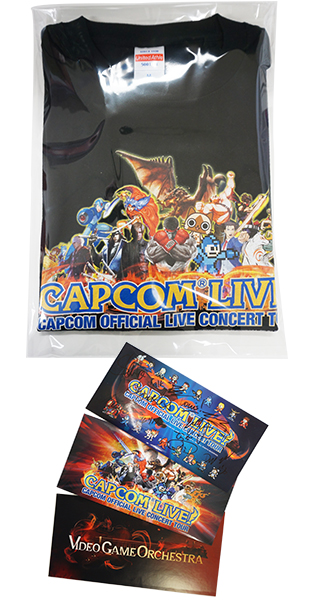 * Win a "CAPCOM LIVE!" Tshirt and a set of stickers!
[Details] Click
HERE
!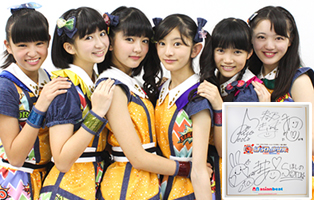 * Win a signed card from Batten Show Jo Tai!
[Details] Click
HERE
!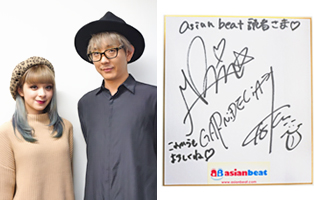 * Win a signed card from GARNiDELiA!
[Details] Click
HERE
!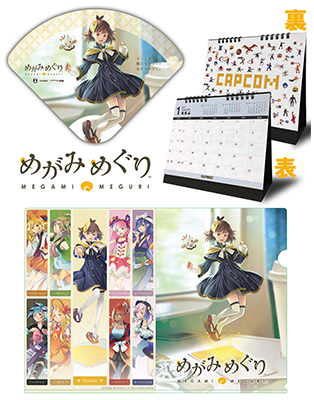 * Win communication game "Megami Meguri" goods!
[Details] Click
HERE
!