TGC KITAKYUSHU2015 by TOKYO GIRLS COLLECTION Photo Report

"takagi presents TGC KITAKYUSHU 2015 by TOKYO GIRLS COLLECTION"
Waktu dan tanggal:17 Oktober 2015(sabtu) Venue dibuka 13:00 Acara dimulai 15:00
Tempat :West Japan General Exhibition Center(3-8-1 Asano, Kokura kitaku, Kitakyushu-shi, Fukuoka-ken)
Penyelenggara:Komite Eksekutif Tokyo Girls Collection

TGC(TOKYO GIRLS COLLECTION)Akhirnya datang untuk pertama kalinya di Kitakyushu!
Acara ini adalah sebuah program pemerintah pertama yang diadakan untuk mengembangkan kearifan lokal Kyushu. Bertempat di West Japan General Exhibition Center, acara ini secara total dihadiri oleh 11.800 orang termasuk para model, artis, bintang tamu dan para penonton.
Dalam laporan ini kami akan menuliskan sedetail mungkin agar para pembaca bisa merasakan meriahnya suasana dalam acara ini.
Selain fashion show dari para model yang terkenal dan penampilan dari para bintang tamu, salah satu bagian dalam rangkaian acara adalah "FUKUOKA KIMONO COLLECTION" yang dibawakan oleh GENKING, Arie Mizusawa, Mirei Kiritani dan masih banyak lagi! Selain itu ada interview spesial dan foto-foto menarik yang hanya bisa dilihat di sini, jadi jangan sampai ketinggalan, baca sampai akhir ya!!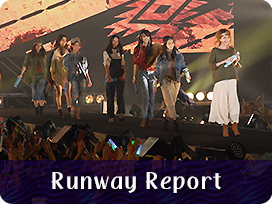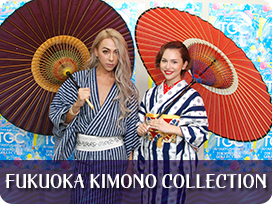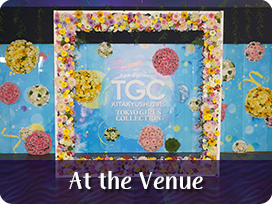 Apa sih, Tokyo Girls Collection?
Tokyo Girls Collection adalah sebuah acara fashion terbesar dalam sejarah yang telah diadakan dua kali sejak Agustus 2015 dengan mengusung tema "Japan's Girls Culture to the World". Dalam acara ini, tidak hanya fashion show yang dibawakan oleh sekitar 100 model terbaik Jepang ditampilkan, tetapi juga ada berbagai macam hal menarik lainnya yang turut memeriahkan acara, seperti penampilan musik dari para artis ternama, special stage oleh para bintang tamu, booth "touch and try" dimana pengunjung bisa menyentuh dan mencoba berbagai item yang sedang trending, dan masih banyak lagi acara dengan berbagai konten. Selain itu pakaian yang dikenakan model saat fashion show bisa dibeli di tempat dari handphone berupa E-commerce yang kini juga menjadi bahan perbincangan di dalam dan luar negeri.
Artikel Terkait
PRESENTS
Semua informasi hadiah asianbeat Present Campaign!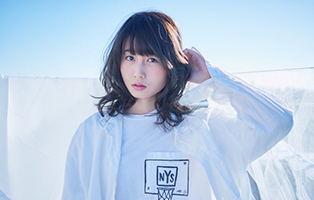 * Win a signed cheki (photo) autographed by Ririko Masuzawa!
[Details] Click
HERE
!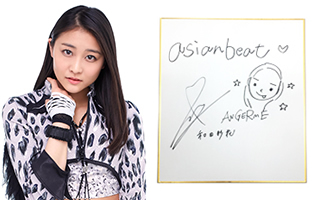 * Win a signed card autographed by ANGERME Ayaka Wada!
[Details] Click
HERE
!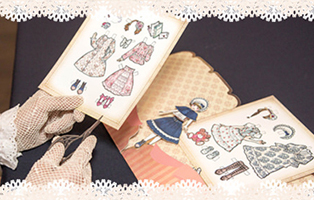 * Win a "KISEKAE PAPER DOLL" by KITALOLI!
[Details] Click
HERE
!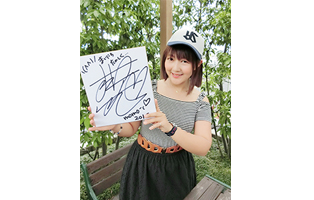 * Win a signed card autographed by Haruko Momoi!
[Details] Click
HERE
!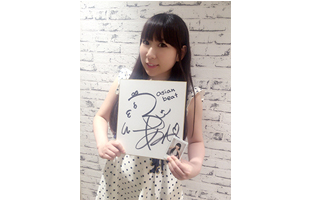 * Win a signed card autographed by Ayumi Fujii and a cheki!
[Details] Click
HERE
!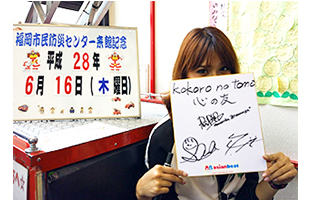 * Win a card signed by Amanda (Presenter "Kokoro no Tomo"), Takumi Magoshi dan Ryosuke Sawayanagi (keduanya dari "10神ACTOR") !
[Details] Click
HERE
!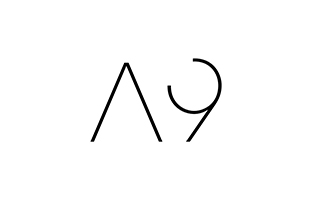 * Win a A9 Live Tour item!
[Details] Click
HERE
!