[Laboratorium Cosplay] - Korea - #004 Caruto

Salah satu artikel asianbeat yang paling populer: "Laboratorium Cosplay" kini kembali dengan lebih banyak konten! Sebagai respon atas banyaknya permintaan pembaca, asianbeat menghadirkan "Laboratorium Cosplay" - Edisi Korea. Para cosplayer ini adalah yang terbaik di Korea yang populer baik di dalam negeri maupun di seluruh dunia!
Cosplayer #004- Caruto
Dalam seri keempat kali ini kami akan menghadirkan cosplayer pria pertama untuk seri ini! Caruto menjadi terkenal melalui "ASIA VOCALOID FESTA" pada 2011. Dia membawakan karakter Miku yang sangat kawaii, hingga banyak orang yang mengira dia seorang perempuan!Dalam 3 tahun terakhir, cosplayer ini menjadi sangat populer!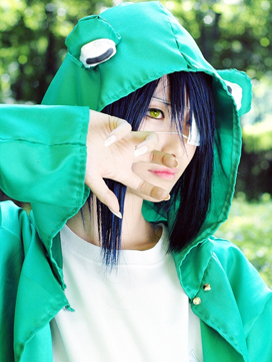 ■Profile
・Cos Name: Caruto
・Ulang Tahun: 5 November
・Lokasi: Korea (Seoul)
・Pengalaman Cosplay: 9 tahun
・Hobby: Cosplay, menggambar fan art, games, bermain dengan kucing
・Best Cos Character: Fiddlesticks, Ezreal and Lulu from "League of Legends"
■Others
・
World Cosplay caruto
PRESENTS
Semua informasi hadiah asianbeat Present Campaign!