[Cosplayers Laboratory] - Korea - #004 Caruto

One of asianbeat's most popular corners: "Cosplayers Laboratory" is back with more! In response to popular demand, we at asiabeat have put together a new installment of "Cosplayers Laboratory" - the Korean Edition. Both within Korea and all around the world, these cosplayers are well-known and some of the best, so please stay tuned!
Cosplayer #004- Caruto
In this fourth installment, we will be introducing you to our first male cosplayer, Caruto. At the 2011 "ASIA VOCALOID FESTA," he made such a kawaii Miku that many people thought he was indeed a girl! In the past three years this cosplayer has become extremely popular and thus we introduce to Caruto!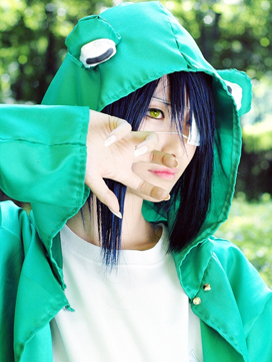 ■Profile
・Cos Name: Caruto
・DOB: November 5th
・Current Location: Korea (Seoul)
・Cosplay History: 9 years
・Hobbies: Cosplay, drawing fan art, games, playing with my cat
・Best Cos Character: Fiddlesticks, Ezreal and Lulu from "League of Legends"
■Others
・
World Cosplay caruto
PRESENTS
All the info. on asianbeat's present campaign!