Culture Watch (Latest News & Info)

In this section, each week a member of the Asianbeat editorial staff will introduce a current aspect of pop-culture or a recent event that has been making headlines in Japan.
Located within the premises of the Airport Link Makkasan Station, this facility features 14 different backdrops/studios and 30 female locker rooms, all across a floor span that exceeds 300 square meters. "COSPRIZE" is the biggest studio dedicated to cosplay in Thailand and is now officially open!

Beat Takeshi is not only a much loved and admired comedian, but also a world renowned a film director. A multi-talented individual, the Fukuoka Asian Art Museum, will be hosting an exhibition featuring 100 pieces of his artwork, including films, prints and collages!

With Kyushu's first currency exchange machines capable of dealing with transactions in both directions newly installed and refurbished stylish toilets open for the public, Tenjin Chikagai, which this September celebrates its 40th year in business, is becoming increasingly more convenient and customer-friendly!

2016.08.08

The latest in the series of "Godzilla" movies, "Shin Godzilla" hits cinemas in Japan TODAY! The final exhibition before the Fukuoka Art Museum undergoes a period of renovation will be "Godzilla at the Museum: Creative Tracks of Daikaiju," which opened on Friday 15th July 2016!

Here, asianbeat staff member Nene, who looks after the Chinese language section of our website, will be introducing us to some highly recommended tourist hot spots in China! In this first edition we will be exploring "Wuzhen." Located in the suburbs of Shanghai, this canal district is known as the "Venice of Asia!"

2014 marked 30 years since Sakura Momoko's debut! And as a means of bringing all of her work and related memorabilia together, a commemorative exhibition has been touring the country. This summer it will be at the Kitakyushu Manga Musuem so make sure not to miss-out!

Having already been held last summer and this spring, "ATTACK THE FUKUOKA CASTLE," which has been gaining popularity is back again this summer! Make a group with people from various parts of the world, figure-out puzzles and solve the mystery of Fukuoka Castle!

Japan| Fukuoka| Games| Events| sightseeing|

2016.07.20

A first for Kyushu, "Yo-Kai Watch" have opened up an official flagship store in Canal City Hakata. Called "Yorozu Mart Fukuoka Sohonten," once inside you'll find merchandise that you simply cannot buy anywhere else, as well as an elaborately decorated interior that is a real must see!

Check-out the special collaboration between the theatrical version "ONE PIECE FILM GOLD" and "Canal Splash," called "ONE PIECE FILM GOLD Canal Splash!"

With Canal City Hakata's LAOX leading from the front, the number of shops targeting overseas tourists is continuing to grow! And that's why JTB has set up a community center that aims to facilitate exchange between overseas tourists and local citizens!

We invited the hugely popular Taiwanese cosplayers MON and STAY to come Fukuoka and report on various locations throughout the prefecture!

2016.06.20

On Saturday 28th May 2016 the Fukuoka Overseas Student Association (FOSA) held their "Welcome Party 2016" at the Fukuoka Education Center. There was around 250 overseas students from 30 different countries and regions throughout the world in attendance!

2016.06.17

The "Japan Heritage 'Western Capital of Ancient Japan' Dazaifu" is a super convenient app that will help visitors to Dazaifu enjoy and experience all the historical sites and cultural assets that the local area has to offer!

2016.06.16

The "World Cosplay Summit 2016, Japanese Preliminary" was held in Tokyo on May 29th 2016! They were 5 acts participating and the fabulous Fukuoka-based duo known as "horizon." won the chance to represent Japan at the competition!

2016.06.09

The immensely popular "Gyakuten" series has returned with a new installment, "Gyakuten Saibian 6", which will be released in Japan on June 9th 2016. There is also a huge buzz around the TV anime "Gyakuten Saiban: Sono "Shinjitsu," Igi Ari!", which started in April and has been winning rave reviews ever since!

Increasingly active both home and abroad, "MIKOTO" continues to deliver hit after hit, having provided the tunes for "otomokei" media, as well as the musical compositions for male voice actors! Read on to find out more about him!

"The top Japanese inescapable haunted house, Obaken" collaborated with the established game maker TAITO to set up "SILENT ROOMS," a haunted house that is complete with different missions for visitors to grapple with. Open since Saturday 12th March 2016 and located in "Canal City Hakata" (Fukuoka, Japan), this is a must see for fans of horror and all things scary!

"asianbeat·FACo Kawaii Ambassadors," who were selected from various regions across Asia, particpated in the 8th annual "Fukuoka Asia Collection (FACo) 2016."

The "Yanagawa Hina Matsuri Sagemon Meguri," which is known to many people as an event that signals the arrival of spring, has started!

2016.02.26
PRESENTS
All the info. on asianbeat's present campaign!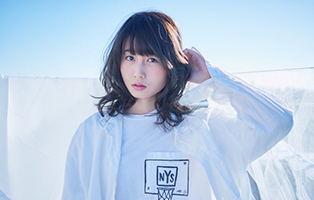 * Win a signed cheki (photo) autographed by Ririko Masuzawa!
[Details] Click
HERE
!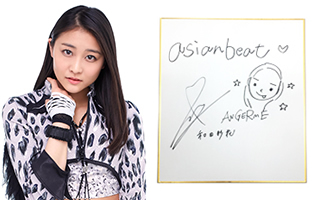 * Win a signed card autographed by ANGERME Ayaka Wada!
[Details] Click
HERE
!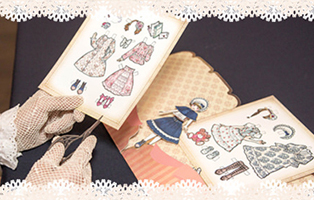 * Win a "KISEKAE PAPER DOLL" by KITALOLI!
[Details] Click
HERE
!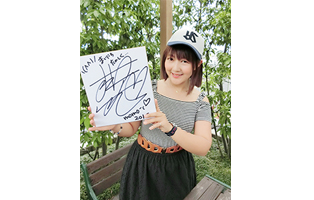 * Win a signed card autographed by Haruko Momoi!
[Details] Click
HERE
!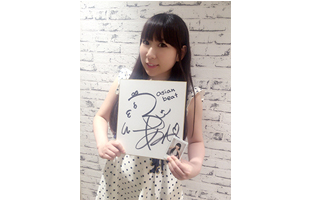 * Win a signed card autographed by Ayumi Fujii and a cheki!
[Details] Click
HERE
!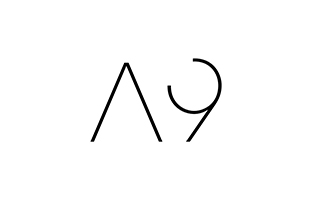 * Win an A9 Live Tour item autographed by A9 HIROTO!
[Details] Click
HERE
!