Search:Fukuoka
A new film version of the "American Super Sentai" drama series "POWER RANGERS" is back in cinemas after a 20-year wait! The latest "POWER RANGERS" Hollywood blockbuster finally opens in Japan on July 15th! To celebrate the release, 10 (five pairs) asianbeat readers will be invited to attend an advanced screening! Don't forget to apply!

2017.06.19

Following the success of the anime "KING OF PRISM by PrettyRhythm" last year, "KING OF PRISM - PRIDE the HERO -" is set to hit cinemas nationwide on June 10th! An advanced screening was held at T-JOY Hakata and featured special guest appearances from Junta Terashima (Shin Ichijo) & Yuma Uchida (Yu Suzuno)! Read on to find-out more!

The much anticipated latest work from "Kinpri," "KING OF PRISM -PRIDE the HERO-" will be released nationwide on June 10th! Junta Terashima (Shin Ichijo) and Yuma Uchida (Yu Suzuno) were special guests at an advanced screening held in Fukuoka. We met up to find-out more about the film and their lives outside of work!

2017.06.09

The "Manga CPO" was established in Fukuoka to search for the world's next generation of creative individuals. The "MCPO AWARD 2017" was open to anyone in the globe! A public screening of the applicants work was held on the 16th April. Read on to find-out more!

"Hello Kitty" has an enduring popularity both inside and outside of Japan across all age groups. Featuring a Hello Kitty-inspired menu and fun merchandise, the "Hello Kitty Cafe" has opened in PARCO Fukuoka for a limited time only! There are also Sanrio Danshi (Boys)-themed dishes and good for guests to enjoy!

2017.05.31

Providing easily accessible information about Hakata ramen and ramen restaurants in Fukuoka, in this section we will be introducing some of the best places to find ramen in the Kitakyushu area!

2017.05.26

Find-out more about Hakata ramen and the different kinds of ramen restaurants in the Fukuoka area in this easy-to-understand series. Be sure to join us as we check-out an array of ramen joints around Fukuoka, Hakata Station and Nakasu!

2017.05.26

The Fukuoka Overseas Students Association (FOSA) Welcome Party will be held at Elgala Hall on Sunday 28th May to bring together international students about to embark on life in Fukuoka!


2017.05.25

In this feature we'll be introducing you to Fukuoka's anime and cosplay scene, but the term "otaku" doesn't just apply to a single subculture, it's used to refer to "enthusiasts" of various genres.

The latest edition of Fukuoka Otaku Map-ver. 痛 (Two) explores ANIMEGA Loft Tenjin, a hobby shop that stocks thousands of items related to anime, manga and computer games!

At the Fukuoka City Botanical Garden visitors can enjoy a wide variety of seasonal flowers and plants! There's also beautiful rose gardens, greenhouses, and an observation deck to experience!

2017.05.15

Discover a wonderful English Garden surrounded by a lake and beautiful roses that bloom in the month of May, as well as the Fukuoka City Botanical Garden, which features an observation deck and greenhouses where you can enjoy seasonal flowers!


Step in to Japan University of Economics' English Garden, which is surrounded by a huge lake that's home to frolicking swans, as well as gorgeous roses that bloom during the month of May!

2017.05.12

She's a global icon, she's the president of the Japan Lolita Association, and now she's here in Fukuoka! Misako Aoki is here to show everyone all the fairytale-esque locations around this great city and even make a special guest appearance at our retro-modern tea party, "Lolita Tea Party in Fukuoka 2016." We've got everything LOLITA and FUKUOKA right here. There's even a present giveaway, so be sure to read on to very end♪

feature | Japan| Fukuoka| Fashion| Gourmet| Events| Talent/Idol| sightseeing| Hot Spot|

2017.05.12

Join Misako Aoki as she introduces us to a lolita cafe, an Alice in Wonderland inspired bakery and a retro/modern Western-style cafe restaurant. Why not spend some time in one of these fairytale-like places and completely lose track of time?

Located in the center of Fukuoka, the "Hakata Machiya" Folk Museum is a facility where you can learn more about local history, handicrafts and the way that people used to live in Hakata!

Join MON and STAY, two immensely popular Taiwanese cosplayers, as they tell us about all the excitement Fukuoka has to offer!
From the latest shopping spots to their experience with traditional handicrafts, they've got all kinds to tell us about! They also picked up some wonderful gifts during their stay in Fukuoka. Stayed tuned to discover what goodies they found!

2017.04.26

Japan's first hologram theater-cum-live performance space will open on Wednesday 3rd May in "Aruaru City," Kitakyushu City! AKB48's Yuki Kashiwagi was also announced as "Aruaru City's 5th anniversary official ambassador!"

2017.04.25

Shining a spotlight on "manga," a special exhibition called "Louvre No. 9 - Manga, the 9th Art" opened at the Fukuoka Asian Art Museum on 15th April and is being held under the supervision of the Louvre Museum!
PRESENTS
All the info. on asianbeat's present campaign!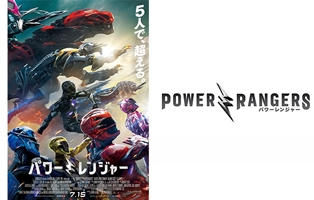 * [Tickets to be won!] Kyushu premier of "POWER RANGERS" in Fukuoka!
[Details] Click
HERE
!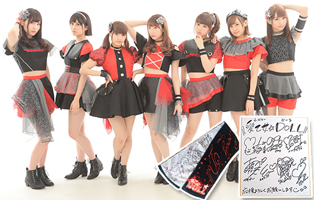 * Win a card and towel signed by 愛乙女☆DOLL (LOVELY DOLL)!
[Details] Click
HERE
!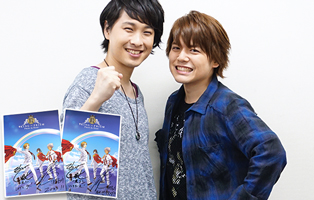 * Win a signed "KING OF PRISM -PRIDE the HERO-" press sheet by Junta Terashima and Yuma Uchida!
[Details] Click
HERE
!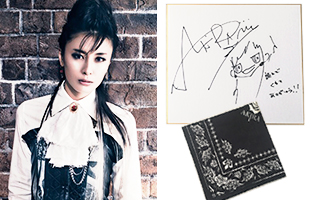 * Win a card signed by AKIRA and a bandana!
[Details] Click
HERE
!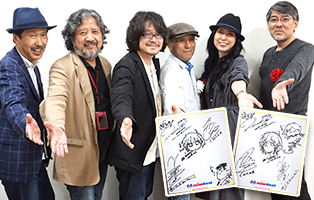 * Win a card signed by Tochi Ueyama, Suu Minazuki, Takahiro Seguchi, Haruhiko Mikimoto, Reine Hibiki!
[Details] Click
HERE
!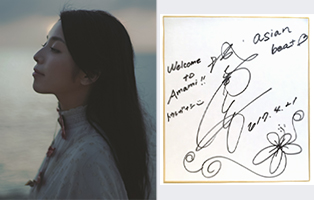 * Win a card signed by Minami Kizuki!
[Details] Click
HERE
!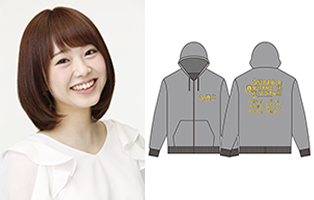 * Win a "Super Anisong Ichiban!!!!" live item (parker) signed by Touko Nakamura!
[Details] Click
HERE
!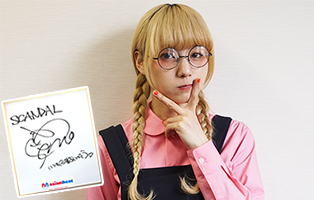 * Win a signed card from SCANDAL MAMI!
[Details] Click
HERE
!