Misako Aoki's Travel Diary from the World of Lolita

"Lolita Fashion" is a figurehead of kawaii fashion and the attention it has been gaining is not only limited to Japan, it is a trend that has been making waves throughout the globe. Lolita Fashion first originated in Japan and it has now been decades since it first started to spread overseas. Lolita culture has adapted to suit different cultures and climates across the world and continues to evolve in many different ways. In this series, the charismatic Lolita fashion icon, Misako Aoki introduces us to the various Lolita-inspired events and ocha-kai (tea parties) that are being held in different locations all over the world.
PROFILE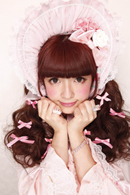 Misako Aoki
Lolita model, nurse, and President of the Japan Lolita Association

Models for KERA and the GOTHIC & LOLITA BIBLE while also working as a nurse. Was appointed as a Kawaii Ambassador (Lolita Fashion Representative) by the Ministry of Foreign Affairs in 2009. Has visited and attended events in over 30 cities across 20 countries and regions. Now has countless overseas fans.

Involved in setting up the Japan Lolita Association, has released "Lolita Fashion Book," has also worked in the development and promotion of new products. Contributes to activities that promote Lolita Fashion.

Misako Aoki official blog: http://lineblog.me/aokimisako/
Misako Aoki official Twitter:@aokimisako
Misako Aoki official Instagram:
https://www.instagram.com/misakoaoki/
Related Articles

External Links
PRESENTS
All the info. on asianbeat's present campaign!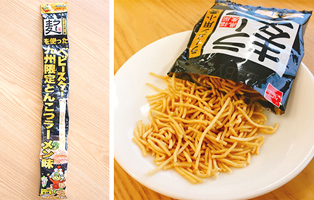 * Win a packet of "Ramugi Baby-Star (Kyushu limited edition tonkotsu ramen flavor)"!
[Details] Click
HERE
!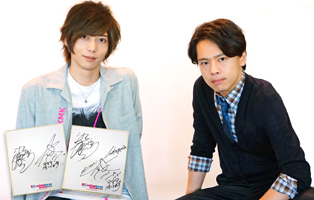 *Win a card signed by Akinori Nakagawa & Toshiyuki Someya!
[Details] Click
HERE
!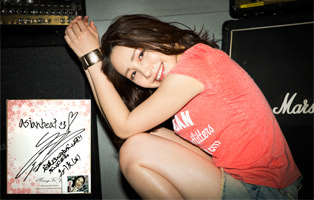 * Win a card and a cheki (photo) autographed by You Kikkawa!
[Details] Click
HERE
!