events
Check our the "Kitakyushu Pop Culture Festival 2015" Photo report!!

Check out our photos of all the excitement from the "Jeju Anime Festa" in Korea! We've also got a special interview with top cosplayers Akira Itsuki, AHO and MON!!

Korea| Anime| Cosplay| Events| Talent/Idol|

2015.07.15

Check out our report on the "Talk and Q&A with Anime lover Ami Himasaki, from idol group LinQ," which was held in the asianbeat booth, as well as our photo report on all the various events that took place! We also have a special prize give-away for those of you that couldn't make it to venue!

The "Monster Hunter Festa'15" Fukuoka Tournament was a jam-packed event! Check out various exhibits, which were immersed in world of the game! An interview with producer Tsujimoto and director Fujioka is also not be missed!

In this photo report, we'd like to introduce annual pop culture festival "Kuma Fest"!

If you ask a Fukuoka native what comes to mind when they think of Hakata, most will probably answer "Yamakasa." That's how deeply rooted Yamakasa is in the lifestyle of Fukuoka and is a tradition that has been cherished and upheld for many years.

2013.07.04

Hakata Dontaku, an annual festival that takes place in Fukuoka City on May 3rd and 4th each year.

2013.05.01

"Sunset Live," Fukuoka's premier outdoor music festiva

2012.07.23

The ASIA VOCALIOD FESTA was held on October 23. Vocaloid cosplayers from countries and regions in Asia got together to find out who is number one, and we covered the event, which included popular Nico Nico Douga video web site dancers' shows and a lecture by the Vocaloid 3 maker and YAMAHA, with exclusive photos and reports.

Japan| Cosplay| Events| Trends| Club music|

2011.11.25

On the 7th of August, beasts, monsters and armour-clad cats descended on Japan's southern-most island, Kyushu, for what was the Fukuoka-leg of the national Monster Hunter Festa 2011.

It's mid-summer here in Japan and for gamers that can only mean one thing – Hunting Season! Monster Hunter Festa 2011 - Fukuoka!
PRESENTS
All the info. on asianbeat's present campaign!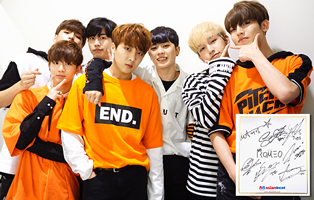 * Win a card signed by ROMEO!
[Details] Click
HERE
!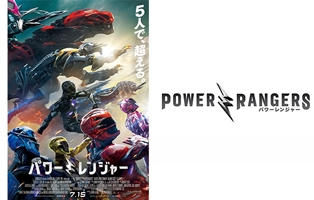 * [Tickets to be won!] Kyushu premier of "POWER RANGERS" in Fukuoka!
[Details] Click
HERE
!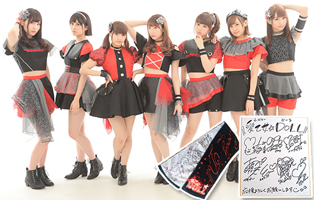 * Win a card and towel signed by 愛乙女☆DOLL (LOVELY DOLL)!
[Details] Click
HERE
!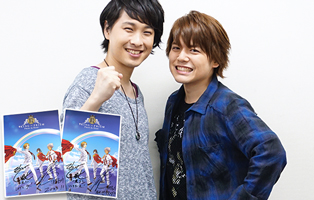 * Win a signed "KING OF PRISM -PRIDE the HERO-" press sheet by Junta Terashima and Yuma Uchida!
[Details] Click
HERE
!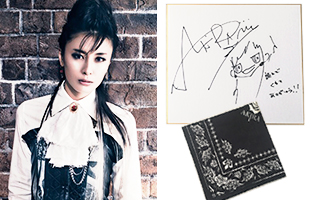 * Win a card signed by AKIRA and a bandana!
[Details] Click
HERE
!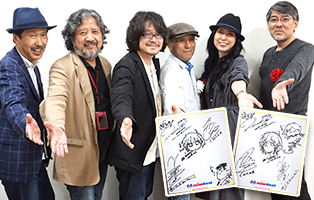 * Win a card signed by Tochi Ueyama, Suu Minazuki, Takahiro Seguchi, Haruhiko Mikimoto, Reine Hibiki!
[Details] Click
HERE
!