Search:Taiwan
"FACo (Fukuoka Asia Collection) in TAIPEI" was back again at the fashion fair "TAIPEI IN STYLE," which was held in Taiwan on Saturday 12th November 2016.

2017.01.19

These days in Japan anyone can rent out a kimono or yukata. But did you know that similarly, in Taiwan you can rent Chinese style dresses? About an hour outside of Taipei in Jiufen you can find "CHIPAO." A store that rents out everything from traditional to modern style Chinese dresses, there is usually over 60 ensembles to choose from!

2017.01.04

"KURATE Gakuen" is looking for "KURATE Gakuen 'Moe Ambassadors'" to not only act as a bridge between Kurate-machi and the rest of Asia, but also help spread the charming appeal of the town to the rest of the world! In order to get a real feel for the place and all it has to offer, those selected as Moe Ambassadors will be invited to visit Kurate-machi!

The Taiwanese café "Chun Shui Tang (春水堂)" specializes in all things tea and has finally opened its first store in western Japan! Located in the Tenjin Chikagai (Nishi 6 Bangai), the board outside the store advertises "Tapioca Milk Tea" and "Gyuniku-men (Beef Noodle Soup)," giving shoppers a real taste of Taiwan!

2016.10.03

Following on from the branches in Tokyo and Sendai, a new "LINE FRIENDS CAFE & STORE" opened in Fukuoka on March 19th 2016! MON and STAY went along to check-out the merchandise that is based on popular "LINE" characters such as "BROWN" and "CONY," the unique café, as well as the limited edition goods that you'll only be able to find in the Fukuoka store!

Join MON and STAY, two immensely popular Taiwanese cosplayers, as they tell us about all the excitement Fukuoka has to offer!
From the latest shopping spots to their experience with traditional handicrafts, they've got all kinds to tell us about! They also picked up some wonderful gifts during their stay in Fukuoka. Stayed tuned to discover what goodies they found!

2016.09.23

For our 12th installment of World Fashion Snaps we are in Taiwan! From the refined, high-fashion "mode-kei" that oozes individuality, to edgy and cool streets styles, Taipei has it all! Check-out what people are wearing in Taipei, here!

2016.08.15

"Fukuoka Asia Collection (FACo) 2016" marked the 8th time that this fantastic event has been held. Check-out our "After Report" to experience all the excitement from the day for yourself!

asianbeat, the multilingual pop culture website run by Fukuoka Prefecture, have moved office! From Monday 18th April 2016 we will be based in the Fukuoka Prefectural Office.

information | Indonesia| Japan| China| Korea| Thailand | Taiwan| Vietnam| Other Areas| Other genre|

2016.04.18

"asianbeat·FACo Kawaii Ambassadors," who were selected from various regions across Asia, particpated in the 8th annual "Fukuoka Asia Collection (FACo) 2016."

Fukuoka "real clothes" in Taiwan!! FACo・asainbeat Kawaii Ambassadors were also on the runway!

In the popular Taiwanese section of "Cosplay Laboratory" we bring you some of the most well-known and colorful cosplayers from Taiwan's cosplay scene. #14 in our series features AYA, who is married to JiuJi from our previous installment. Together they joined forces and represented Taiwan at the World Cosplay Summit 2014.

2016.01.05

In collaboration with the "Fukuoka Motor Show 2015 – Together with Automobiles, Opening the Door to the Future," we will be running the "Itasha Award 2015!" Results will be announced 17 December (Thursday), so stay tuned and get ready to start voting!

Ever since their debut they've said how they want to become an international act, and now five-girl group, Juice=Juice, has achieved just that, performing in Taiwan on October 3rd and Hong Kong on October 4th, 2015.

From the world of Taiwanese cosplay, we have selected some of the most famous and distinctive cosplayers to introduce you to! For our 13th edition we bring you JiuJi, who participated in the World Cosplay Summit 2014 as a representative of Taiwan!

2015.10.02

On September 30th 2015, we at asianbeat celebrate our 10 year anniversary!

2015.09.30

"asianbeart" is a multi-language website that brings you news on youth pop-culture from across Asia, including all the latest on manga, anime, fashion and pop-music! Now, with the establishment of our Indonesia webpage, we will be reporting in 8 languages!

Culture Watch (Latest News & Info) | Japan| China| Korea| Thailand | Taiwan| Vietnam| Other Areas| Other genre|

2015.09.10

Our newly designed asianbeat website is up and running!

2015.07.10

Time has passed very quickly and with this year being our 10th Anniversary, we wanted to do something special to celebrate both asianbeat and our readers with our new special feature: "Send in your asianbeat Stories!" Now we'd like to share with you these fabulous stories!
PRESENTS
All the info. on asianbeat's present campaign!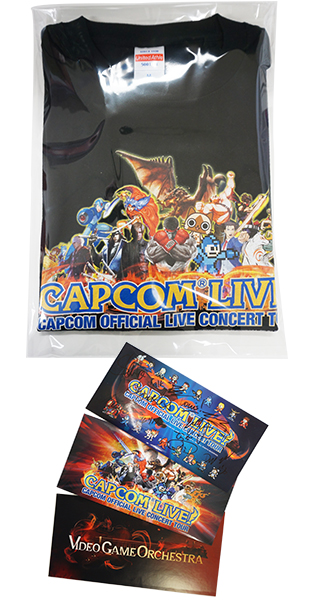 * Win a "CAPCOM LIVE!" Tshirt and a set of stickers!
[Details] Click
HERE
!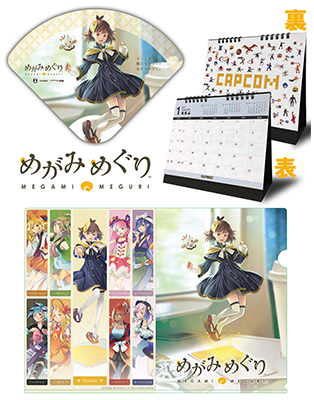 * Win communication game "Megami Meguri" goods!
[Details] Click
HERE
!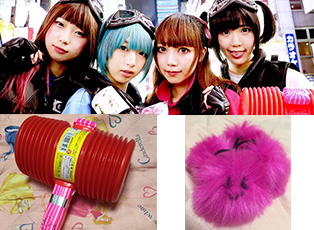 * Win a goods from Gekijoban Gokigen Teikoku Pero Ponto and Kaduki Ujou!
[Details] Click
HERE
!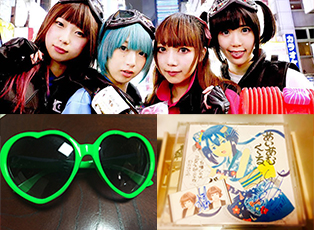 * Win a signed goods from Gekijoban Gokigen Teikoku Ichiho Shirahata and Hibiki Kunogi!
[Details] Click
HERE
!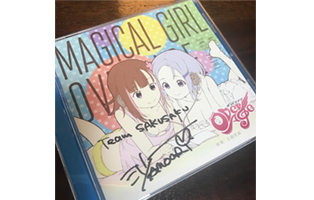 * Win a CD signed by Taketeru Sunamori!
[Details] Click
HERE
!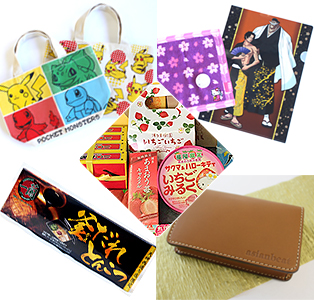 * Take Part in Our Reader Survey and Win a Really Great Prize!
[Details] Click
HERE
!