Search:Taiwan
Located in the center of Fukuoka, the "Hakata Machiya" Folk Museum is a facility where you can learn more about local history, handicrafts and the way that people used to live in Hakata!

Join MON and STAY, two immensely popular Taiwanese cosplayers, as they tell us about all the excitement Fukuoka has to offer!
From the latest shopping spots to their experience with traditional handicrafts, they've got all kinds to tell us about! They also picked up some wonderful gifts during their stay in Fukuoka. Stayed tuned to discover what goodies they found!

2017.04.26

Out of 560 applicants, "8 asianbeat / FACo Kawaii Ambassadors" were chosen from China, Thailand, Vietnam and Taiwan through a web-based vote hosted by asianbeat. On Thursday 16th March they paid a visit to the Governor of Fukuoka Prefecture!

Kawaii Ambassadors from China, Thailand, Vietnam and Taiwan, have been chosen through the "2017 asianbeat / FACo Kawaii Ambassador Contest!" Read-on to find-out who they are, what they thought about being selected and their excitement about being involved with "Fukuoka Asia Collection"!

It's that time of year again, the "Fukuoka Asia Collection (FACo)" is back! Stay tuned to meet the Kawaii Ambassadors, find-out about all the events and discover what went down in our after report!

MON and Stay tell us all about the charming "Miyajidake Jinja" shrine, which is located in Fukutsu City! Read-on to discover more about what the 8 smaller shrines located inside the grounds and "Hikari no Michi" (Path of Light) that leads down to the sea!

The "LET'S GO TO FUKUOKA! THE BIRTHPLACE OF TONKOTSU RAMEN!" campaign is currently underway overseas! Post your photos with the specified hashtag and follow the official Instagram account to be in with a chance of winning a prize!

Culture Watch (Latest News & Info) | Indonesia| Japan| China| Thailand | Taiwan| Fukuoka| Hong Kong| Other Areas| France| Gourmet| Events| sightseeing|

2017.02.06

"FACo (Fukuoka Asia Collection) in TAIPEI" was back again at the fashion fair "TAIPEI IN STYLE," which was held in Taiwan on Saturday 12th November 2016.

2017.01.19

These days in Japan anyone can rent out a kimono or yukata. But did you know that similarly, in Taiwan you can rent Chinese style dresses? About an hour outside of Taipei in Jiufen you can find "CHIPAO." A store that rents out everything from traditional to modern style Chinese dresses, there is usually over 60 ensembles to choose from!

2017.01.04

"KURATE Gakuen" is looking for "KURATE Gakuen 'Moe Ambassadors'" to not only act as a bridge between Kurate-machi and the rest of Asia, but also help spread the charming appeal of the town to the rest of the world! In order to get a real feel for the place and all it has to offer, those selected as Moe Ambassadors will be invited to visit Kurate-machi!

The Taiwanese café "Chun Shui Tang (春水堂)" specializes in all things tea and has finally opened its first store in western Japan! Located in the Tenjin Chikagai (Nishi 6 Bangai), the board outside the store advertises "Tapioca Milk Tea" and "Gyuniku-men (Beef Noodle Soup)," giving shoppers a real taste of Taiwan!

2016.10.03

Following on from the branches in Tokyo and Sendai, a new "LINE FRIENDS CAFE & STORE" opened in Fukuoka on March 19th 2016! MON and STAY went along to check-out the merchandise that is based on popular "LINE" characters such as "BROWN" and "CONY," the unique café, as well as the limited edition goods that you'll only be able to find in the Fukuoka store!

For our 12th installment of World Fashion Snaps we are in Taiwan! From the refined, high-fashion "mode-kei" that oozes individuality, to edgy and cool streets styles, Taipei has it all! Check-out what people are wearing in Taipei, here!

2016.08.15

"Fukuoka Asia Collection (FACo) 2016" marked the 8th time that this fantastic event has been held. Check-out our "After Report" to experience all the excitement from the day for yourself!

asianbeat, the multilingual pop culture website run by Fukuoka Prefecture, have moved office! From Monday 18th April 2016 we will be based in the Fukuoka Prefectural Office.

information | Indonesia| Japan| China| Korea| Thailand | Taiwan| Vietnam| Other Areas| Other genre|

2016.04.18

"asianbeat·FACo Kawaii Ambassadors," who were selected from various regions across Asia, particpated in the 8th annual "Fukuoka Asia Collection (FACo) 2016."

Fukuoka "real clothes" in Taiwan!! FACo・asainbeat Kawaii Ambassadors were also on the runway!

In the popular Taiwanese section of "Cosplay Laboratory" we bring you some of the most well-known and colorful cosplayers from Taiwan's cosplay scene. #14 in our series features AYA, who is married to JiuJi from our previous installment. Together they joined forces and represented Taiwan at the World Cosplay Summit 2014.

2016.01.05

In collaboration with the "Fukuoka Motor Show 2015 – Together with Automobiles, Opening the Door to the Future," we will be running the "Itasha Award 2015!" Results will be announced 17 December (Thursday), so stay tuned and get ready to start voting!
PRESENTS
All the info. on asianbeat's present campaign!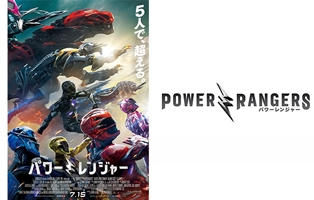 * [Tickets to be won!] Kyushu premier of "POWER RANGERS" in Fukuoka!
[Details] Click
HERE
!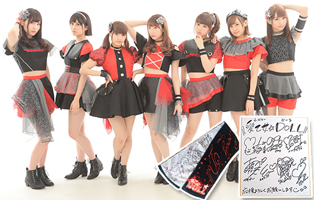 * Win a card and towel signed by 愛乙女☆DOLL (LOVELY DOLL)!
[Details] Click
HERE
!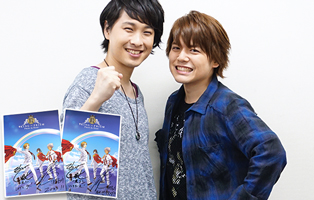 * Win a signed "KING OF PRISM -PRIDE the HERO-" press sheet by Junta Terashima and Yuma Uchida!
[Details] Click
HERE
!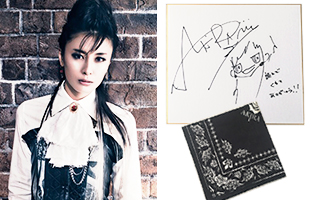 * Win a card signed by AKIRA and a bandana!
[Details] Click
HERE
!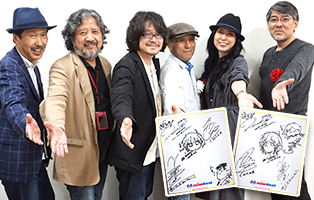 * Win a card signed by Tochi Ueyama, Suu Minazuki, Takahiro Seguchi, Haruhiko Mikimoto, Reine Hibiki!
[Details] Click
HERE
!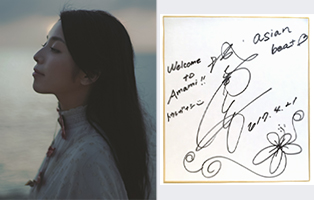 * Win a card signed by Minami Kizuki!
[Details] Click
HERE
!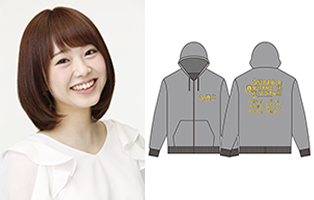 * Win a "Super Anisong Ichiban!!!!" live item (parker) signed by Touko Nakamura!
[Details] Click
HERE
!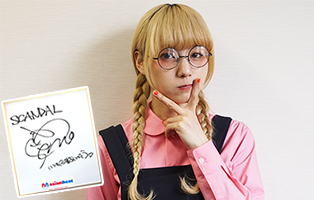 * Win a signed card from SCANDAL MAMI!
[Details] Click
HERE
!