About asianbeat
Deepening mutual understanding among Asian youth, the next generation of leaders
Youth culture, such as manga, anime, fashion and pop music is not just known in Japan, but is popular among young people throughout asia. It also helps develop a shared sense of culture throughout the continent and deepens mutual bonds of understanding between the Asian youth, who are leaders of tomorrow.

In order to develop friendship-based exchanges with other regions throughout Asia, and with the aim of working towards creating a form of youth culture in which people can communicate with one another irrespective of various language barriers, Fukuoka Prefecture set up the multilingual website "asianbeat" in 2005.

Including Japanese, Chinese, and Korean, asianbeat delivers the latest youth culture news in 8 languages, holds events that run parallel to the themes on the site, provides an opportunity for young people from across Asia to get to know and understand each other better, whilst also further aiming to develop exchanges between Fukuoka, Japan and the rest of Asia.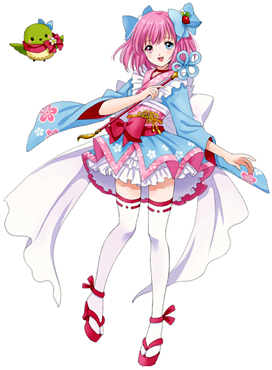 asianbeat mascot character "asianbeat-chan" along with the bird of Fukuoka Prefecture, "uguisu (Japanese bush warbler)."
"asianbeat," a multilingual pop culture website, run by Fukuoka Prefecture
[Official Website]
http://asianbeat.com/
[Aim]
Bringing Fukuoka and Japanese youth culture to Asia, increasing the number of people who are familiar with both, whilst at the same time delivering Asian youth culture to the younger generations in Fukuoka and Japan, asianbeat works to promote and deepen mutual understanding among the Asian youth.
[Contents]
Youth culture news and info, such as manga, anime, and fashion.
[Language]
English, Japanese, Korean, Chinese (Simplified Chinese / Traditional Chinese), Thai, Vietnamese, and Bahasa Indonesia
Asia Youth Culture Center (AYCC)
A first for local government
The Asia Youth Culture Center was established by Fukuoka Prefecture in June 2005 for the purpose of promoting cultural exchange between the youth of Asia.
Currently the organization is managed by the Fukuoka Prefecture Asia Youth Culture Exchange Project Executive Committee which was established by a number of groups including Fukuoka Prefecture, Fukuoka International Exchange Foundation, Fukuoka International Student Support Center and ACROS Fukuoka Foundation.
They also focus efforts on organizing exchange events for young people in Asia, manage the production of the "asianbeat" website, whilst also carrying out activities that promote cultivating mutual understanding among the Asian youth, who are tomorrow's leaders.

[Address] 7-7 Higashi-koen, Hakata-ku, Fukuoka-city, Fukuoka, 812-8577 JAPAN
(FUKUOKA PREFECTURE International Policy Division)
[TEL] +81-92-292-4523 
[FAX] +81-92-292-4524 
[E-Mail] info@asianbeat.com
PRESENTS
All the info. on asianbeat's present campaign!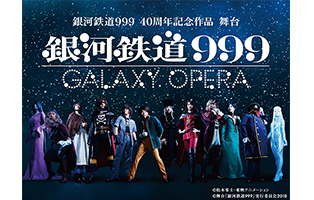 * Win 2 pairs of tickets to the play "Ginga Tetsudo 999" -GALAXY OPERA- Kitakyushu Performance!
[Details] Click
HERE
!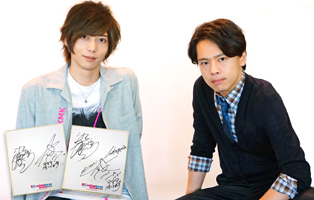 *Win a card signed by Akinori Nakagawa & Toshiyuki Someya!
[Details] Click
HERE
!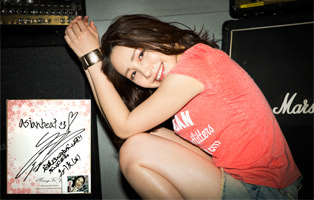 * Win a card and a cheki (photo) autographed by You Kikkawa!
[Details] Click
HERE
!