Search:Events
On 3rd July, a seminar to promote the appeal of Fukuoka Prefecture was held alongside a joint reception staged with the Ministry of Foreign Affairs (MOFA) at the Iikura Guest House. The 300 or so guests in attendance included all kinds of prominent figures and dignitaries. Find-out more about the reception!

EVENT SNAPS | Japan| Fukuoka| Tokyo| Gourmet| Events| sightseeing|

2017.08.10

The Kitakyushu Manga Museum is celebrating its 5th anniversary by hosting a special exhibition that explores the lasting appeal of the much loved manga and anime "CITY HUNTER"!

The "12th Japanese speech contest for students in China" took place on Tuesday 18th July! 16 people participated at the final event having already made it through the preliminary rounds, which were held in 8 blocks across China. One of them was Tang Chen, who was selected as a 2017 Kawaii Ambassador through an asianbeat web vote!

A huge exhibition tracking the rise of "Touken Ranbu -ONLINE-" is taking place in Fukuoka to celebrate its second anniversary! We went along to the opening ceremony to check-out what it looks like inside!

In early June I celebrated my birthday and also got the chance to travel to Europe! The trip was a mixture of work and pleasure! I have been to various parts of Europe before, such as France, Italy, and Spain. This time I got to go back to Italy, but also visited Switzerland for the first time!

A special themed cafe called the "TOMICA PLARAIL CAFE" and an interactive educational play area known as the "teamLab IsLand" have opened in Canal City Hakata!

2017.07.18

Fukuoka Prefecture will be holding a series of "uniquely Fukuoka" cultural experiences for international visitors / residents from 2nd August! We are looking forward to seeing lots of people get involved, including exchange students!

information | Japan| Fukuoka| Manga| Events| Hot Spot| Art| Digital Products|

2017.07.13

She's a global icon, she's the president of the Japan Lolita Association, and now she's here in Fukuoka! Misako Aoki is here to show everyone all the fairytale-esque locations around this great city and even make a special guest appearance at our retro-modern tea party, "Lolita Tea Party in Fukuoka 2016." We've got everything LOLITA and FUKUOKA right here. There's even a present giveaway, so be sure to read on to very end♪

feature | Japan| Fukuoka| Fashion| Gourmet| Events| Talent/Idol| sightseeing| Hot Spot|

2017.07.12

This is the first year "Hakata Gion Yamakasa" has been held since becoming a UNESCO Intangible Cultural Heritage. As such, it has been getting even more attention than usual! Check-out our photo report, which focuses on the festival's "kazari-yama" and "kaki-yama" floats!

EVENT SNAPS | Japan| Fukuoka| Events| sightseeing| Hot Spot| Art|

2017.07.07

The Korean idol group "ROMEO" debuted in May 2015 with an average age of just over 17! They are finally set to release their first single in Japan on 19th July! We sat down for an interview with the members, who are wowing crowds in Korea and Japan with their incredible song and dance routines! We also have signed gifts to give away, so keep reading!

2017.07.06

Ahead of the debut release in Japan on 19th July, the seven piece Korean boy band "ROMEO" stopped by Fukuoka during their promotional tour of Japan. Check-out our report on their dynamic live showcase, which was filled with powerful dance routines and awesome vocals!

EVENT SNAPS | Japan| Korea| Fukuoka| Music| Events| Talent/Idol| K-POP|

2017.07.06

"takagi presents TGC KITAKYUSHU 2017 by TOKYO GIRLS COLLECTION" will be held on 21st October at West Japan General Exhibition Center Annex! A special launch event was held for the press at the Rihga Royal Hotel Kokura on 22nd June! Find-out more!

2017.06.30

A big event held every year in Houston, USA, the "Anime Matsuri" welcomes lots of models, cosplayers, and artists from Japan attend! This year's festival was held from 7th to 9th April and Misako Aoki was there making a guest appearance as a lolita model!

A new film version of the "American Super Sentai" drama series "POWER RANGERS" is back in cinemas after a 20-year wait! The latest "POWER RANGERS" Hollywood blockbuster finally opens in Japan on July 15th! To celebrate the release, 10 (five pairs) asianbeat readers will be invited to attend an advanced screening! Don't forget to apply!

2017.06.19

Following the success of the anime "KING OF PRISM by PrettyRhythm" last year, "KING OF PRISM - PRIDE the HERO -" is set to hit cinemas nationwide on June 10th! An advanced screening was held at T-JOY Hakata and featured special guest appearances from Junta Terashima (Shin Ichijo) & Yuma Uchida (Yu Suzuno)! Read on to find-out more!

The "Manga CPO" was established in Fukuoka to search for the world's next generation of creative individuals. The "MCPO AWARD 2017" was open to anyone in the globe! A public screening of the applicants work was held on the 16th April. Read on to find-out more!

The Fukuoka Overseas Students Association (FOSA) Welcome Party will be held at Elgala Hall on Sunday 28th May to bring together international students about to embark on life in Fukuoka!


2017.05.25

The manga and illustrator "MCPO AWARD 2017" judging panel met on 14th April to hold a public screening of applicants' works. We met up with them to talk about the response to the first ever "MCPO AWARD 2017" and the points that aspiring manga artists should keep in mind if they are looking to improve. We have signed cards to give away, so be sure not to miss-out!

Interview Now | Japan| INTERVIEW / SERIALS| Manga| Anime| Events| Art|

2017.05.11

Shining a spotlight on "manga," a special exhibition called "Louvre No. 9 - Manga, the 9th Art" opened at the Fukuoka Asian Art Museum on 15th April and is being held under the supervision of the Louvre Museum!
PRESENTS
All the info. on asianbeat's present campaign!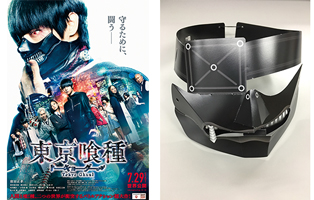 * Win a live action film "Tokyo Ghoul" Kaneki-style paper masks!
[Details] Click
HERE
!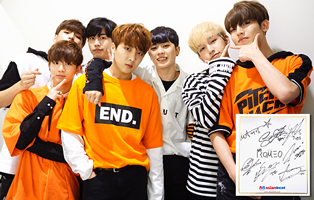 * Win a card signed by ROMEO!
[Details] Click
HERE
!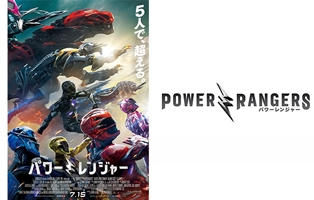 * [Tickets to be won!] Kyushu premier of "POWER RANGERS" in Fukuoka!
[Details] Click
HERE
!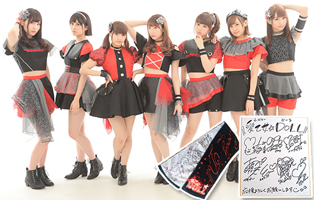 * Win a card and towel signed by 愛乙女☆DOLL (LOVELY DOLL)!
[Details] Click
HERE
!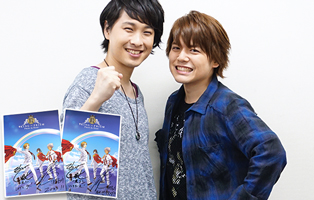 * Win a signed "KING OF PRISM -PRIDE the HERO-" press sheet by Junta Terashima and Yuma Uchida!
[Details] Click
HERE
!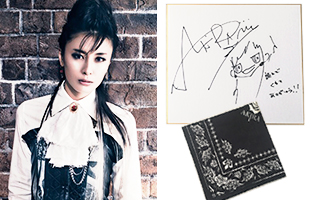 * Win a card signed by AKIRA and a bandana!
[Details] Click
HERE
!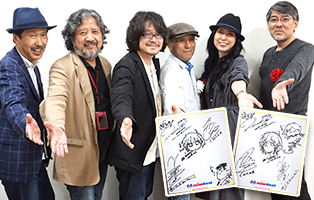 * Win a card signed by Tochi Ueyama, Suu Minazuki, Takahiro Seguchi, Haruhiko Mikimoto, Reine Hibiki!
[Details] Click
HERE
!