Search:Hobbies
The Indonesian version of the much-loved "Cosplayers Laboratory" is back with a 3rd edition that features Yukitora Keiji. Having started cosplaying at young age, the star of this installment now also appears as a guest or judge at gaming and cosplay-related events!

In this feature we'll be introducing you to Fukuoka's anime and cosplay scene, but the term "otaku" doesn't just apply to a single subculture, it's used to refer to "enthusiasts" of various genres.

The latest edition of Fukuoka Otaku Map-ver. 痛 (Two) explores ANIMEGA Loft Tenjin, a hobby shop that stocks thousands of items related to anime, manga and computer games!

Check-out our interview with "Team Crusnik (Rian Cyd and Frea Mai)," the Indonesian representatives who achieved a dazzling first victory at the "World Cosplay Championship 2016" in Nagoya earlier this summer. They told us about their experience at the "WCS" and what it took to be chosen as the best cosplayers in the world, so read-on to find out more!

Interview Now | Indonesia| Japan| Nagoya| INTERVIEW / SERIALS| Anime| Cosplay| Games| Events| Hobbies|

2016.12.12

Travel the railways of Japan with the talkative Tsukumo! Also compatible with IC travel cards! All eyes are on the communication game "Megami Meguri," which lets users chat to the protagonist "Tsukumo" to their heart's content!

In December 2016 CAPCOM and the Video Game Orchestra (VGO) will be putting on a concert featuring video game music called "CAPCOM LIVE!" New concerts in Oita and Okinawa have been added to the performances already scheduled for Fukuoka and Kumamoto! Having won plaudits all over the globe, the VGO's first trip to Japan is gaining a great deal of attention!


Located within the premises of the Airport Link Makkasan Station, this facility features 14 different backdrops/studios and 30 female locker rooms, all across a floor span that exceeds 300 square meters. "COSPRIZE" is the biggest studio dedicated to cosplay in Thailand and is now officially open!

Beat Takeshi is not only a much loved and admired comedian, but also a world renowned a film director. A multi-talented individual, the Fukuoka Asian Art Museum, will be hosting an exhibition featuring 100 pieces of his artwork, including films, prints and collages!

2016.08.18

Our new and improved FUKUOKA OTAKU MAP ver."痛"(two) is back with a new installment! In this edition will be covering "Henshin Zakka Shop Parfait!" We've got lots of photographs from inside the store for you to check-out, so please enjoy!

A first for Kyushu, "Yo-Kai Watch" have opened up an official flagship store in Canal City Hakata. Called "Yorozu Mart Fukuoka Sohonten," once inside you'll find merchandise that you simply cannot buy anywhere else, as well as an elaborately decorated interior that is a real must see!

2016.07.11

The immensely popular "Gyakuten" series has returned with a new installment, "Gyakuten Saibian 6", which will be released in Japan on June 9th 2016. There is also a huge buzz around the TV anime "Gyakuten Saiban: Sono "Shinjitsu," Igi Ari!", which started in April and has been winning rave reviews ever since!

"Monster Hunter Festa' 16" is a huge event that gives visitors a first-hand experience of the world that gamers encounter in the immensely popular "Monster Hunter" series! The Fukuoka leg was held on the February 7th in Kitakyushu City, Fukuoka! Check-out our photo report of the event, which was bustling with visitors throughout!

On 24th September, Fukuoka-based game company "GANBARION" released "GOLONDIA," its first app designed for smartphones into the overseas market!

Anytime you travel to Fukuoka, one dish that you have to make sure you eat is "tonkotsu ramen!" "Umaido" is a restaurant that specializes in Japanese tonkotsu ramen, and when I get a craving for ramen this is the place that I go to!

Located in Gijang, just outside of Busan, this is a unique and different type of restaurant where you'll come across a large scale three dimensional model railway diorama, the likes of which you do not usually come across in Korea, various rail tracks, as well as anime related products!


The "GUNPLA EXPO JAPAN TOUR 2015 in FUKUOKA" came to town and was held in Fukuoka PARCO! Check-out our photo report on all the fun and excitement from the event!

EVENT SNAPS | Manga| Anime| Events| Hobbies|

2015.06.08

In March 2014, a prominent Hong Kong film director Oxide Pang opened the "Hong Kong Toy Museum (HK Toy Museum at The Link)."

2015.03.13

The popular hunting action game "Monster Hunter"'s big event, "Monster Hunter Festa'15,"will be coming to Fukuoka on the 8th of March!

The "Sengoku BASARA" series is an action game of warring states that unfolds in the Sengoku period of Japan's history. This time we're introducing the theatrical version of Sengoku BASARA 4 which kicked off in Tokyo on October 31. It will make its way to Fukuoka for a run from November 22 (Sat) until November 24 (Mon) at Fukuoka's Canal City Theater.
PRESENTS
All the info. on asianbeat's present campaign!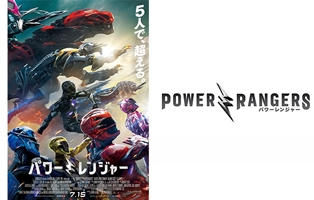 * [Tickets to be won!] Kyushu premier of "POWER RANGERS" in Fukuoka!
[Details] Click
HERE
!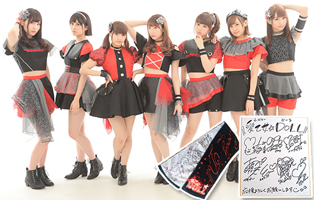 * Win a card and towel signed by 愛乙女☆DOLL (LOVELY DOLL)!
[Details] Click
HERE
!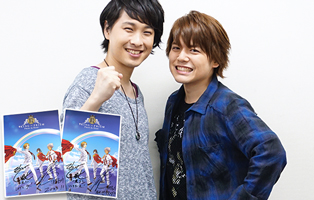 * Win a signed "KING OF PRISM -PRIDE the HERO-" press sheet by Junta Terashima and Yuma Uchida!
[Details] Click
HERE
!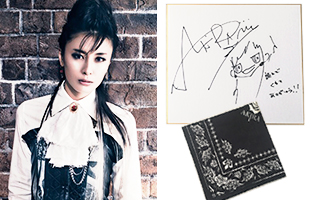 * Win a card signed by AKIRA and a bandana!
[Details] Click
HERE
!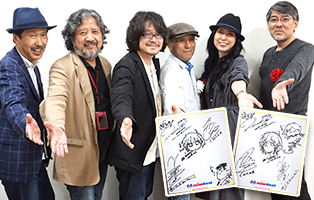 * Win a card signed by Tochi Ueyama, Suu Minazuki, Takahiro Seguchi, Haruhiko Mikimoto, Reine Hibiki!
[Details] Click
HERE
!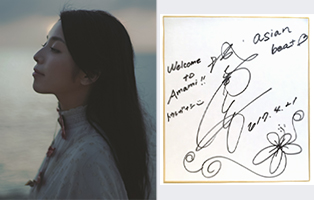 * Win a card signed by Minami Kizuki!
[Details] Click
HERE
!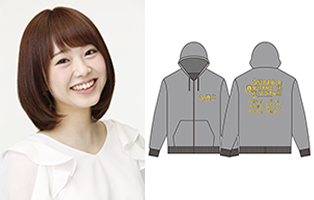 * Win a "Super Anisong Ichiban!!!!" live item (parker) signed by Touko Nakamura!
[Details] Click
HERE
!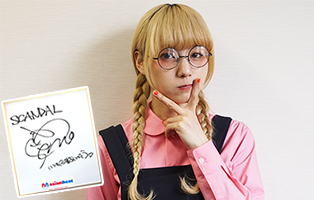 * Win a signed card from SCANDAL MAMI!
[Details] Click
HERE
!