EVENT SNAPS

In Fukuoka city, where the main asianbeat office is located, there are many interesting events held throughout the year!
In this corner, we'd like to show you just what some of these events are about through our photo reports. Please enjoy!
From August 26th to October 1st, The "MARVEL / AGE OF HEROES EXHIBITION" at the Fukuoka Asian Art Museum! This is the same exhibit that was in Tokyo that had over 300,000 visitors earlier this year! We got the opportunity to go and check-out what it looks like inside!

On 3rd July, a seminar to promote the appeal of Fukuoka Prefecture was held alongside a joint reception staged with the Ministry of Foreign Affairs (MOFA) at the Iikura Guest House. The 300 or so guests in attendance included all kinds of prominent figures and dignitaries. Find-out more about the reception!

A huge exhibition tracking the rise of "Touken Ranbu -ONLINE-" is taking place in Fukuoka to celebrate its second anniversary! We went along to the opening ceremony to check-out what it looks like inside!

This is the first year "Hakata Gion Yamakasa" has been held since becoming a UNESCO Intangible Cultural Heritage. As such, it has been getting even more attention than usual! Check-out our photo report, which focuses on the festival's "kazari-yama" and "kaki-yama" floats!

Ahead of the debut release in Japan on 19th July, the seven piece Korean boy band "ROMEO" stopped by Fukuoka during their promotional tour of Japan. Check-out our report on their dynamic live showcase, which was filled with powerful dance routines and awesome vocals!

Following the success of the anime "KING OF PRISM by PrettyRhythm" last year, "KING OF PRISM - PRIDE the HERO -" is set to hit cinemas nationwide on June 10th! An advanced screening was held at T-JOY Hakata and featured special guest appearances from Junta Terashima (Shin Ichijo) & Yuma Uchida (Yu Suzuno)! Read on to find-out more!

"Hakata Gion Yamakasa" is a traditional festival that has almost come to represent Fukuoka as a whole. In our photo-report, we will be introducing "Kazariyama," as well as "Kakiyama", which are actually carried around the streets of Hakata, at the "Oiyama!"

"Monster Hunter Festa' 16" is a huge event that gives visitors a first-hand experience of the world that gamers encounter in the immensely popular "Monster Hunter" series! The Fukuoka leg was held on the February 7th in Kitakyushu City, Fukuoka! Check-out our photo report of the event, which was bustling with visitors throughout!

Check-out all of the excitement from the "Kitakyushu Pop Culture Festival 2015" in our photo report, here!

From Tuesday 19th May to Sunday 14th June 2015 the "AKB48 Senbatsu General Election History Exhibition" was held in AMU PLAZA, Hakata! As AKB48 Sousenkyo (general election) was held in Fukuoka, the event welcomed countless visitors each and every day of its run, so check-out our photo report of the exhibition!

Fukuoka| Music| Talent/Idol| J-POP|

2015.10.19

On the 9th September (9/9, LinQ day), ""LinQuest-yagate densetsu e..." Hatsubai Kinen LIVE! Koe-awase Gassho!" ("Celebrating the release of "LinQuest-Soon to be Legends..." Live! Singing Choir!") was held at Tenjin Best Hall! LinQ also performed at the Fukuoka Asian Party kick-off Event on the same day! Check-out all the snaps from both performances here in our photo report!

Check-out our photo-report of "Minato he Oideyo! Umi no Hi Port Festa 2015 x LinQ Natsu Matsuri 2015," which took place on July 20 (Marine Day)! We've also got prizes signed by Ami Himesaki and Manami Sakura to give away to our readers!

Check out our photo report! We've got all kinds of great snaps from the "Jeju Anime Festa" for you to look through! Enjoy!

2015.07.15

From May 15 to May 17 "CONNECT JAPAN 2015" was held in Bangkok, Thailand, introducing the broad, far-reaching appeal of Japan. The event did its best to take the best of Japanese fashion, culture, food, local products, as well as tourist information to Thailand. asianbeat was there too, joining in with the fun and promoting both the website, as well as Fukuoka Prefecture!

The "GUNPLA EXPO JAPAN TOUR 2015 in FUKUOKA" came to town and was held in Fukuoka PARCO! Check-out our photo report on all the fun and excitement from the event!

"Comiket Special" is a unique event that takes place once every 5 years! Here we bring to you all the events and excitement from the day with our photo report!

2015.06.03

The "Monster Hunter Festa'15" Fukuoka Tournament was a jam-packed event! Check out various exhibits, which were immersed in world of the game! An interview with producer Tsujimoto and director Fujioka is also not be missed!
PRESENTS
All the info. on asianbeat's present campaign!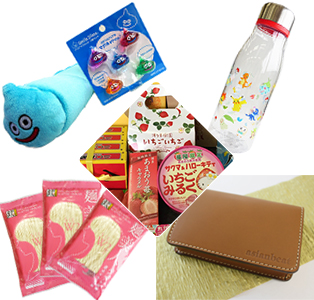 * Take Part in Our Reader Survey and Win a Really Great Prize!
[Details] Click
HERE
!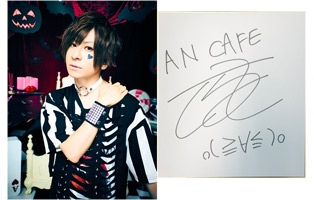 * Win a card signed by AN CAFE / Teruki!
[Details] Click
HERE
!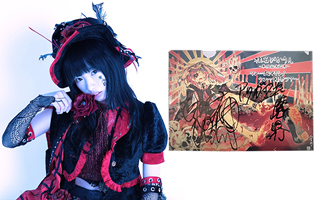 * Win a file signed by Pikarin Shiina!
[Details] Click
HERE
!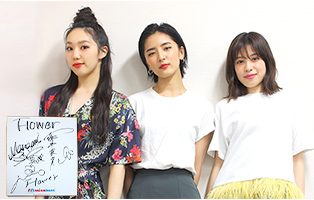 * Win a card signed by Flower's Manami Shigetome, Shuuka Fujii, and Mio Nakajima!
[Details] Click
HERE
!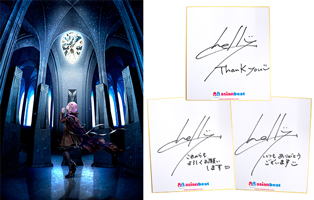 * Win a card signed by EGOIST chelly!
[Details] Click
HERE
!