♥ FUKUOKA UDON - Noodle writer Yuichiro Yamada's top recommendations!

The charming appeal of udon... Fukuoka soul food!
People from all age groups and backgrounds love "udon," one of the most loved Japanese soul food! Did you know that udon is said to have originated in Fukuoka? Noodle culture has really taken root in the local area. It is no surprise when you consider that Fukuoka is one of the largest producers of wheat (a key ingredient for noodles) in Japan. It is also home to tonkotsu ramen, a dish that has proven particularly popular overseas in recent years, and udon that has a soft texture. Almost all diners are keen to taste carefully prepared side dishes, delicious soups, and locally sourced ingredients. If this sounds like you, then make sure to check-out our special feature "♥FUKUOKA UDON!" The series will see Fukuoka-native noodle writer Yuichiro Yamada introduce some great restaurants and talk about some awesome udon-related trivia! Keep reading to find-out more about the exciting world of "Fukuoka udon!"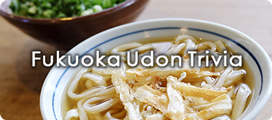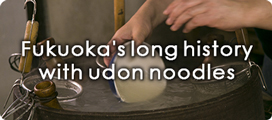 - The taste of Fukuoka udon! Top places to eat out! -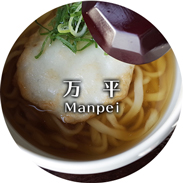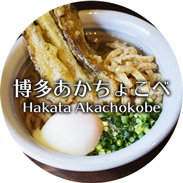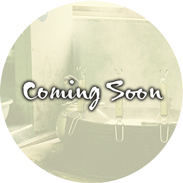 PROFILE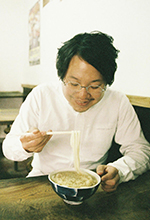 山田祐一郎 (Yuichiro YAMADA)
Born in Fukuoka Prefecture 1978. Moved into the Fukuoka-based editing industry in 2003, and then began a career as a writer. Contributes articles for food and drink magazines, as well as informative Fukuoka publications. Established "KIJI" in August 2012. Became a noodle writer and started a web-based series called "Sono Ippai ga Tabetakute (lit. trans: I want to eat that bowl.)" in the same year. Yamada uses the online resource to record the various kinds of noodles he samples on an almost daily basis. Published a book that delved deeper into Fukuoka's udon culture in July 2015. The work was titled "Udon no Hanashi Fukuoka (lit.: Udon Noodle Talk Fukuoka)." Has developed the motto "One Day One Noodle a day." Now seeks out delicious noodle dishes both at home and abroad. His work has gained a considerable amount of attention from noodle fans.
■ Related sites
- KIJI:
http://ii-kiji.com/
- Web-based noodle magazine "Sono Ippai ga Tabetakute (lit. trans: I want to eat that bowl.)":
http://ii-kiji.com/sonoippai
- App version "KIJI NOODLE SEARCH": http://ii-kiji.com/app
Related Articles