Interview Now - STU48 (Osaki Serika, Kawamata Anna, Takao Sayaka, Tanaka Miho, Harada Sayaka, Yoshida Sara) -(1/2)

STU48 appeared at a huge idol event called "Chicappa-sai 2021" in Fukuoka City on Sunday 12th December 2021! When they were formed in 2017 they became the sixth sister group of AKB48 to emerge in Japan. A total of six members were at the event, including Osaki Serika and Kawamata Anna, as well as Fukuoka natives Takao Sayaka, Tanaka Miho, Harada Sayaka, and Yoshida Sara! They performed six songs at the show, including their seventh single "Hetare Tachiyo," which was released in October 2021. We got to sit down with them for a chat before they went on stage! Enjoy our exclusive interview along with some photographs of them in action! We also have an awesome prize to give away to a couple of lucky readers! If you want to be in with a chance of winning make sure to keep reading!
An STU48 line up you've never seen before!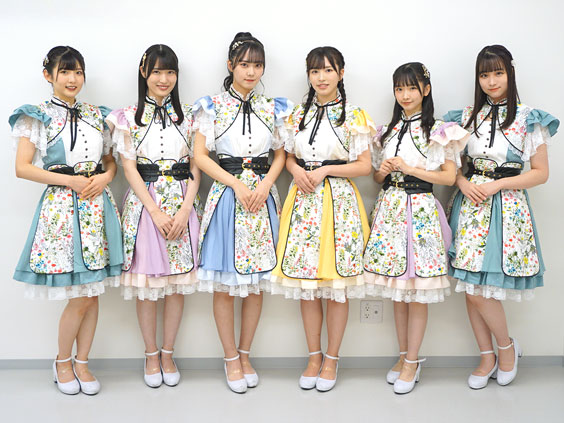 ab: Today you'll be performing live in front of an audience! What kind of response are you expecting? Do you think there will be much interaction with the crowd?
Kawamata Anna
: The song "
Hetare Tachiyo
" has choreography that will get the fans involved and generate excitement, so I am looking forward to that! When you dance together, you get a feel a real sense of unity!
ab: You're just about to go on stage! How are you feeling? Are you excited? We would love to hear your thoughts!
Tanaka Miho
: I'm a little nervous as this my first event in Fukuoka (lol)! But we are only on stage for 30 minutes, so I want to give it everything and completely go for it!
Harada Sayaka
: I'm from Fukuoka so I'm really happy to perform live in the area! For this show, five of the six of us are from Kyushu! And four are from Fukuoka! We have never tried this combination of members, so I am excited for people to see this STU48 line up!
ab: It is going to be fun to see how the venue responds to your new track "Hetare Tachiyo!" That will be so exciting! Do you have any anecdotes about recording the song or any stories from shooting the music video that you can share with us?
Takao Sayaka
: There is scene in the video where we dance on the beach in boots…. That was pretty difficult! My feet got caught in the sand and I nearly fell over. We also had a time limit for the shoot as we had to get everything done before the sun went down. On that day, we were all sweating and working really hard!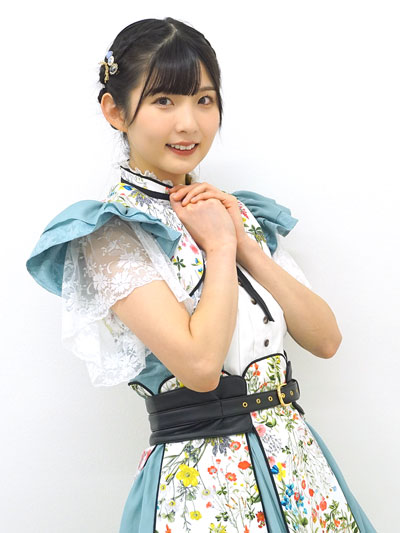 Osaki Serika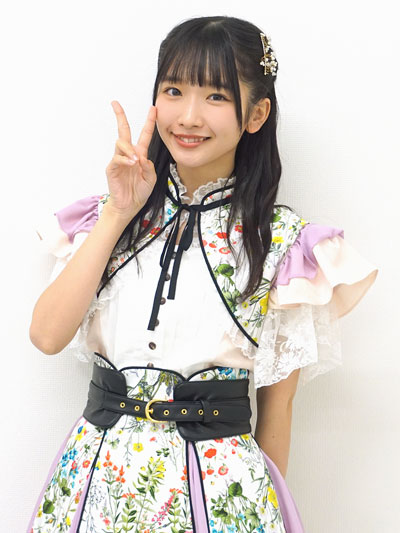 Takao Sayaka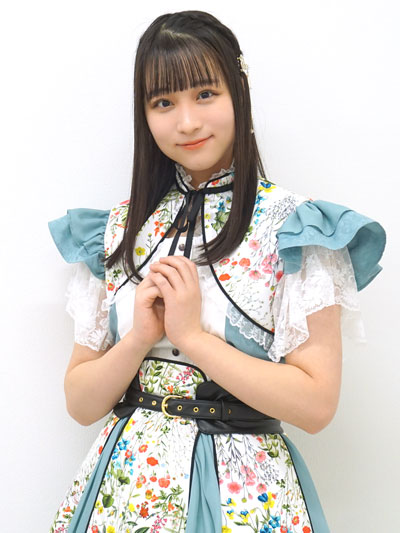 Harada Sayaka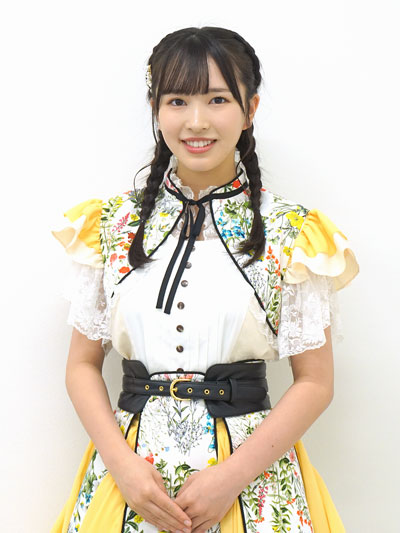 Kawamata Anna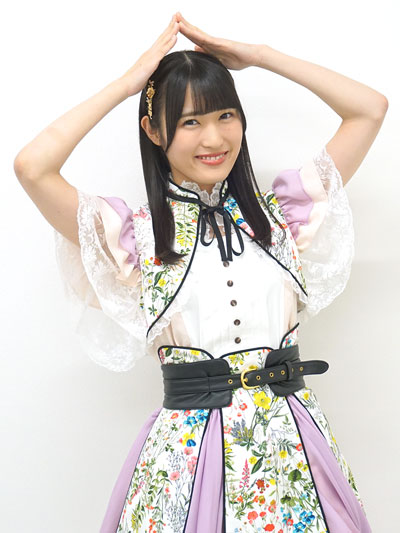 Tanaka Miho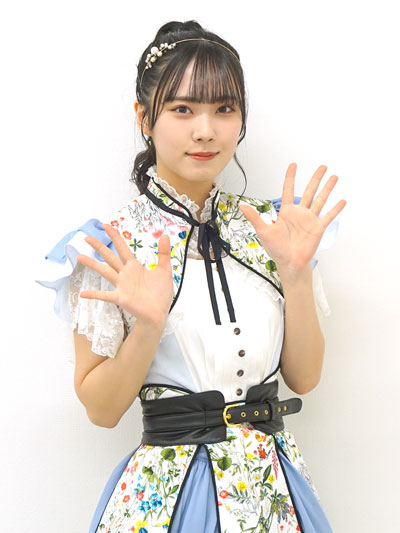 Yoshida Sara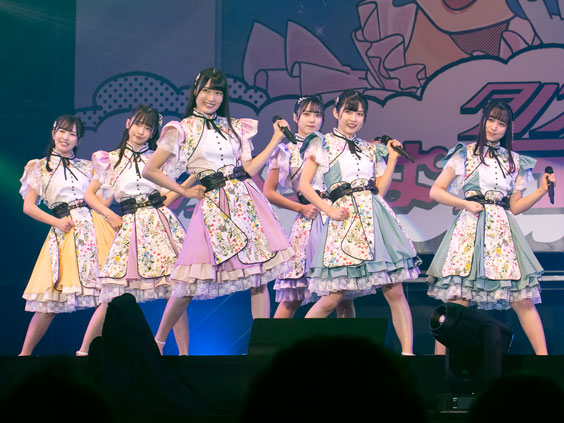 Here is a photo of them in action! The group put on a wonderfully energetic performance at "Chicappa-sai 2021!"
ab: Auditions are a big part of being an idol. It is almost an unavoidable aspect of the industry. What advice would you give to anyone who wants to become an idol?
Kawamata
: I would like to say "don't worry too much!" When I was auditioning, at the second round of judging I was trying to display my skills and talents. I was doing ballet but could only show about half of my true capability. I was performing in front of a lot of judges and just froze up. I hope that youngsters who plan to audition are able to really show what they can do!
Osaki Serika
: I started out in 2013 and went to auditions for six years. I found it difficult to talk to my parents and friends about all of this, so I faced those troubles alone. If you want to be an idol, I think it is important to have the courage to take that first step. That is what I would like to say to my younger self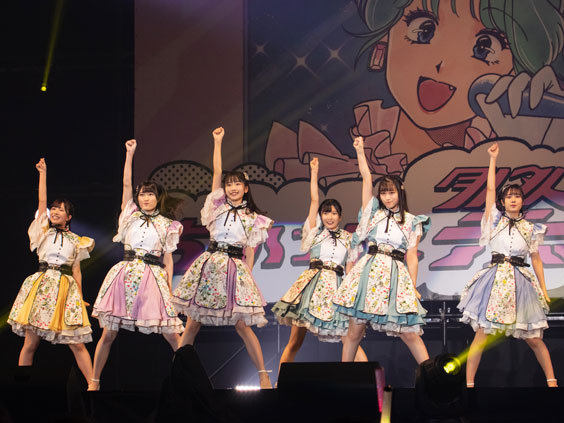 The group performed six songs at the venue. Their set featured "
Yumejikara
", "
Pedal to Sharin to Kita Michi to
", "
Kurayami
", "
Omoidasete Yokatta
", "
Bokurano Syunka Syutou
", and "
Hetare Tachiyo
"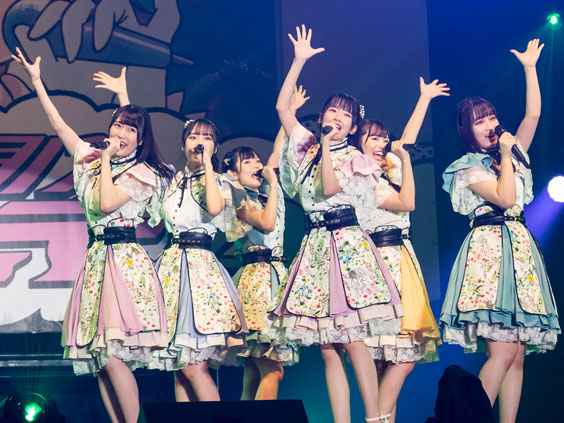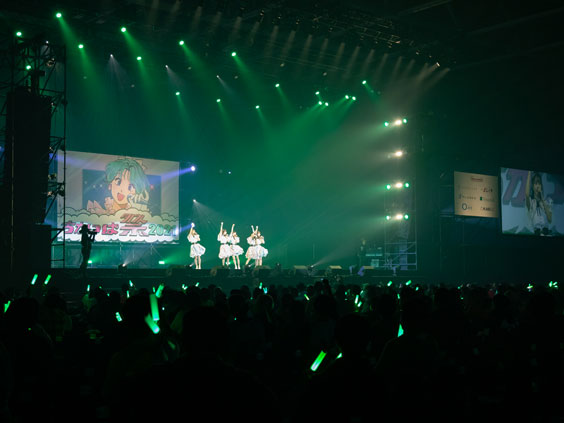 The group's performance of "
Hetare Tachiyo
" really got the crowd involved and created an awesome sense of togetherness inside the venue! The audience started waving green penlights in the air. That site brought a smile to the group member's faces!