Interview Now - yonawo -(1/2)

"yonawo" is a 4-piece band from Fukuoka, whose unique kind of groovy music has captivated many audience through music streaming services, including people in the music industry. They have been very active in 2020, as they released the first full album "明日は当然来ないでしょ" (lit.: I know you don't come tomorrow"), and followed by nationwide tours carried out in 5 cities. Check out the interview with these amazing members who are likely to achieve further success this year! Don't miss out the gift information too♪
A "certain and unexpected" album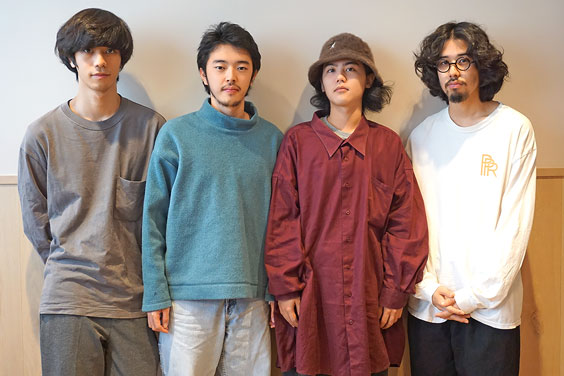 (From the left) 野元喬文 (Nomoto Takafumi / Drums), 荒谷翔大 (Aratani Shota / Vocal), 田中慧 (Tanaka Satoshi/ Bass), and 斉藤雄哉 (Saito Yuya / Guitar)
asianbeat (hereafter referred to as ab):It seems that your first full album is inspired by lots of feelings and thoughts, can you describe the album in one word or phrase?
野元喬文 (Nomoto Takafumi)
: Well... I'd say it's "certain and unexpected". Of course we already had an idea, but what came up to our minds in the progress were surprisingly good.
荒谷翔大 (Aratani Shota)
: I'd say it's an album full of "new challenges". It's the first time that 4 of us making an album together, and I felt like there're loads of things for me to try, such as doing the arrangements with synthesizer, how to improve the sound and increase the range.
田中慧 (Tanaka Satoshi)
: For me it's like "a collection of short stories". I wrote and composed a song called "cart pool". I had to think whether it goes well with the stories of other songs in the album.
斉藤雄哉 (Saito Yuya)
: Wow, it's my turn now... If I'd to say it in one word, it'll probably be "memories", because the album's full of yonawo's memories.
Aratani
: Like a graduation album, right? It didn't start with great intentions, but the result was something memorable.
Saito
: Exactly!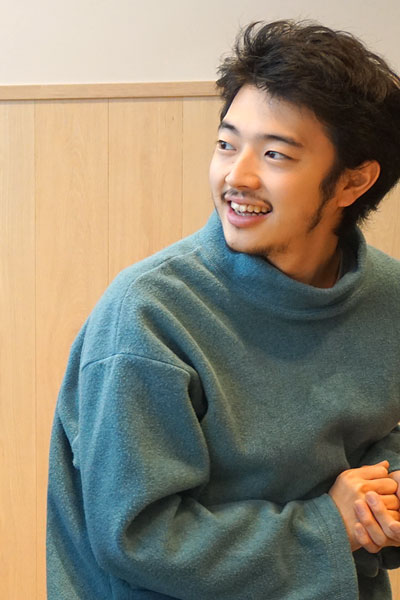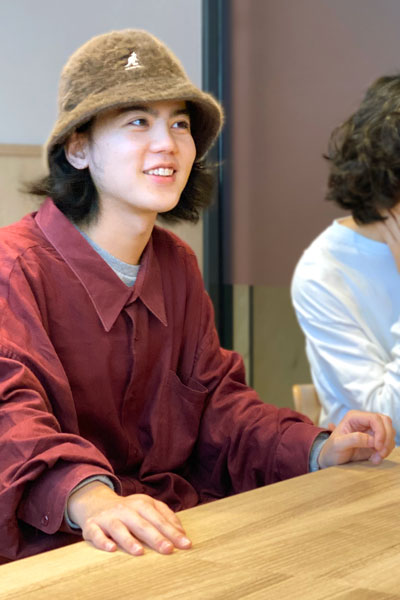 ab: Well, from your answers especially about "memories", I can feel you guys' love to yonawo. In the exclusive website made for album "Asu ha Touzen Konaidesho", it's impressive how the phrases from your lyrics appeared falling downwards. I wonder which are your favourite phrases?
Aratani
: I like the phrase '
202-go wo chari de Go
' (lit.: Let's go to Route 202 by bike) from the song "202". It's actually from a poem I wrote when I was in high school. It has a different sense compare to us now, but still has a cool vibe.
Nomoto
: I like some phrases from the song "
Ikiwakare
" (farewell).
Saito
: For me, I like the lyrics of "
Kokuhaku
" (confession), it gives me butterflies.
Tanaka
: The first time I listened to "good job", I was already impressed by one of the first lines which says '
Oborozuki no Moto Jinwari
' (slowly under the misty moon).