Misako Aoki's "Kawaii Revolution" Interviews Produced by Takamasa Sakurai

Entrusted as a Kawaii Ambassador by the Ministry of Foreign Affairs in 2009, Misako Aoki has since gone on to gain a following of girls from across the globe. Misako, who has been blazing the trail as a Kawaii Ambassador and promoting "kawaii" on the global stage, is joined in these installments for a series of talks with her fellow colleagues in the Kawaii Revolution!
Columnist: Misako Aoki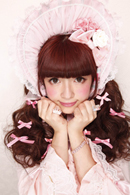 Started as an amateur model who appeared in Gothic Lolita magazines, triggering an interest in lolita fashion, which she now promotes with her charismatic personality. Appointed as a Trend Communicator of Japanese Pop Culture (Kawaii Ambassador) in 2009 by the Ministry of Foreign Affairs. Attended pop culture events in over 10 different countries and regions, has been featured in fashion shows and talk shows, promoting Japanese "kawaii culture."
Author of: Misako Aoki's Kawaii Kakumei "Lolita tokidoki Nurse" (Published June 16 2011 by TAKESHOBO Co., Ltd.)
Blog (Japanese):http://ameblo.jp/ribbon-misa/
Columnist: Sakurai Takamasa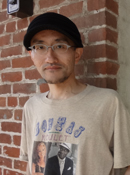 Contents Media Producer, author, specially-appointed professor of Digital Hollywood University / Digital Hollywood University graduate school, and International Otaku Expo Association Executive Office Director. Carrying out cultural diplomatic activities in over 150 cities across 27 countries/regions in total, has held numerous positions in various consultancy committees for the Ministry of Foreign Affairs. In 2009, served as a producer for the "Kawaii Ambassador" program, which was established by the Ministry of Foreign Affairs, has also pioneered cultural diplomacy that makes use of Japanese pop culture, such as anime fashion and music. Frequently invited as a guest to various Japanese events across the globe, has authored several books including, "Nihon ga Suki sugiru Chugokujin Joshi" (PHP Shinsho), "Sekai Kawaii Kakumei" (PHP Shinsho), and "Anime Bunka Gaiko" (Chikuma Shinsho). Has also worked as a television commentator, radio personality and contributed articles for newspapers, as well as web magazines. Currently writing the column, "Pop Culture Chronicles" for the asianbeat website (in Japanese, Chinese and English.)

-twitter http://twitter.com/sakuraitakamasa/
Pop Culture Chronicles: http://asianbeat.com/en/popculture/
PRESENTS
All the info. on asianbeat's present campaign!