Vol.2 Anna Yano - "Even I studied up on how to coordinate lolita fashion after visiting your blog, Misako-san"

I Love Pastel Colors!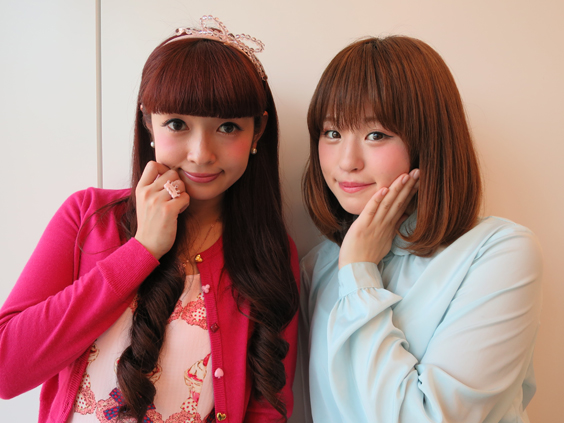 Misako Aoki (Left), Anna Yano (Right)
Misako Aoki
I first noticed you, Anna-san, when you appeared in the magazine "KERA" wearing a lolita-style ribbon on your head and casual clothes. I thought it was really Kawaii!
Anna Yano
Why thank you! You can use lolita accessories and just wear a headdress, for example, and from there down, wear a t-shirt, pannier skirt and sneakers. You can convey a lolita style just by incorporating elements like a headdress alone.
Aoki
It's a good idea for people who are new to lolita fashion and don't have many lolita clothes yet. Can you tell me about the standout feature of your outfit today?
Yano
It's the pastel colors. I love pastel colors! I've got on a pastel blouse but I wanted to maintain a casual feel, so I paired it with this white long skirt. Pastel colors go well with other pastel colors, but it's just as easy to coordinate them with whites, blacks and denim as well.
Aoki
What fashion genres do you like?
Yano
I like all forms of Harajuku fashion. I've worn used and vintage clothes, I've been through the eccentric fashion stage, and I've done lolita fashion as well, of course. Now I decide what styles to wear depending on how I feel on that particular day. If I feel like going casual one week, I'll wear denim for the entire week. When I come across a cute girl on Instagram, it gives me ideas and I think, "Ooh, this is a look I want to try," but the following week I'll be looking through the various Harajuku fashions with a friend and then I'll be like, "I like this style, too" (lol). But when it comes to colors I can't go past pastels, so no matter what genre of fashion it is, I always try and incorporate pastel colors into it some way or other.
Aoki
I quite liked the part on your blog about coordinating your legs and feet.
Yano
I have all different kinds of weird and wonderful socks. Sometimes I pick out my shoes based on what socks I want to wear. Today I'm wearing yellow glitter socks.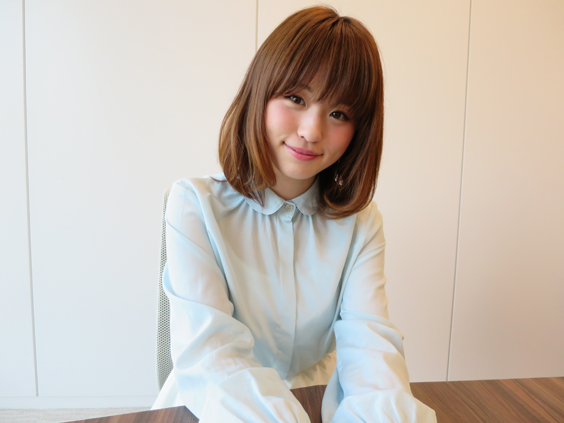 I Like Sweet-Style Lolita Fashion
Aoki
When do you go shopping?
Yano
I'll have a look around Harajuku when I'm in between jobs mostly.
Aoki
I know you also do some modeling for the lolita brand, "Innocent World," but are you a fan of lolita fashion yourself?
Yano
Yes, of course. I love it.
Aoki
What style of lolita fashion in particular do you like?
Yano
The sweet style!
Aoki
I knew it!
Yano
I like the classical style, too. If you're talking about incorporating lolita fashion into daily life than the classic styles are probably easier to wear. When you wear lolita clothes you suddenly feel smart and stylish and very feminine.
Aoki
Can you tell me about your makeup?
Yano
I'm really into the natural look at the moment. Some days I don't even use eyeliner. But I do my makeup differently everyday.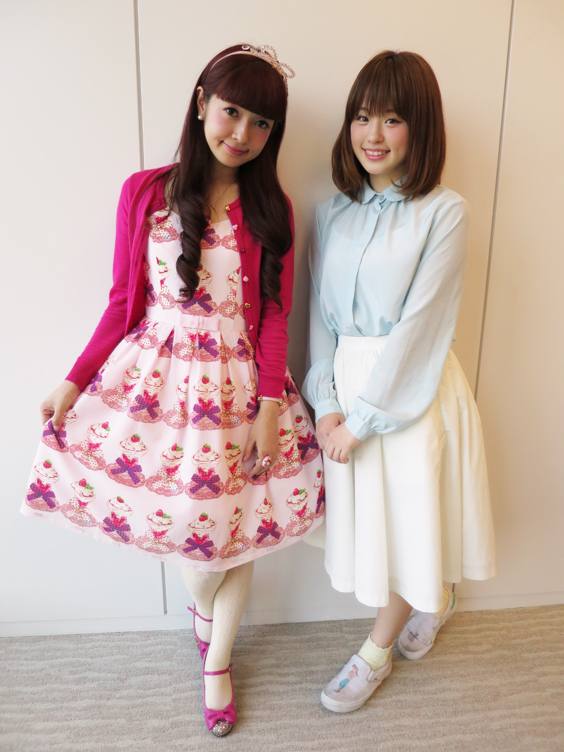 I Will Eat Anything Overseas
Aoki
You've been to a few places overseas, haven't you, Yano-san? Are there any countries that you still want to visit?
Yano
I know you've been to Mexico and Brazil, Misako-san, but Latin America is one place that I really want to see as well. I love interacting with the local people when I go overseas. Even when they don't know who I am, they're all still so friendly and welcoming.
Aoki
Are you okay with the food?
Yano
I enjoy eating everything. How about you?
Aoki
I can also eat anything. I'm the type to want to try the local foods.
Yano
What has stood out for you so far?
Aoki
The time I visited Qatar with Sakurai-san and we were taken to the home of a friend of his over there where we ate Arabian cuisine with our hands was pretty memorable.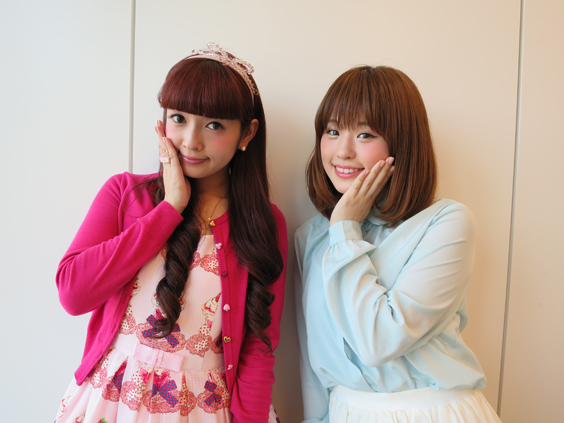 Lolita God
Aoki
Harajuku is well known, even to people overseas, but what do you think is the appeal of Harajuku?
Yano
I think it's the whole "anything goes" approach. The people that come to Harajuku are the ones who are drawn to that scene, so it's full of really fun people.
You're one of the representatives of Harajuku, Misako-san, but I think it's incredible that you've been able to establish your own style amongst all of that. Girls all over the world look up to you; you're like the god of lolita. Even I studied up on how to coordinate lolita fashion after visiting your blog, Misako-san. So it actually feels a little bit strange to be talking to you like this right now (lol).
Aoki
I would love to go to Harajuku with you one day, get some kawaii sweets and talk about fashion. You're pretty into anime as well, right?
Yano
Yes, I love it!
Aoki
I don't think I would be able to keep up with you on anime, sadly (lol).
Yano
Is there anything in particular that you really focus on or work towards in your daily activities?
Aoki
Everyone's always looking for new fashion topics, so I try to be as active as I can in writing about fashion and coordinating outfits on my blog and on Twitter. When I see something I think is cute, I buy it with my own money and straight away post pictures online of me wearing it. After gauging the response from people I can get an idea of what items are likely to be popular for the year.
Yano
What does lolita mean to you, Misako-san?
Aoki
At the moment, it's my entire life. Both lolita and my job as a nurse are indispensible parts of my life. Anna-san, thank you so much for being my guest today!
A Word from the Producer
I first met Anna Yano at an airport in Paris in 2014. We were both on our way to "Japan Expo" and a mutual friend of ours introduced us. Since our paths crossed we've been involved in various projects together, and she's also a huge anime fan to say the least. She wants to travel the world as an anison artist and as I sat and listened to the two girls happily chatting away, I thought it would be great if one day we could go somewhere overseas together and put on a concert and fashion show with Misako Aoki. I'm going to make it happen!
Takamasa Sakurai
Interview premises provided by: Digital Hollywood University
Anna Yano Profile
With her cute, luminous smile, trademark natural, girly style and flair for lolita fashion, she's become a hit with teens and girls of her generation alike.
In August 2013, she released the song "Shape My Story," produced by kz(livetune). She was also a vocalist on a single for kz's solo project, livetune, and together ("livetune adding Anna Yano") they released the track, "All Over." Both songs were picked up as anime theme songs, drawing further exposure.
She expanded her activity base in 2014, taking part as a model and artist in various events overseas, such as "JAPAN EXPO @ Paris," "HYPER JAPAN @ London," and "SUPER GiRLS EXPO @ Taiwan."
In March 2015, she released her first shashinshu photo collection, "Anna Yano MADE in HARAJUKU VOL.1." She has a style that appeals to both men and women, combining elements of "kawaii" with "sexy" and turning the heads of people everywhere in a big way.
Columnist: Misako Aoki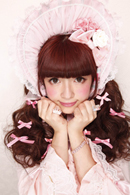 Started as an amateur model who appeared in Gothic Lolita magazines, triggering an interest in lolita fashion, which she now promotes with her charismatic personality. Appointed as a Trend Communicator of Japanese Pop Culture (Kawaii Ambassador) in 2009 by the Ministry of Foreign Affairs. Attended pop culture events in over 10 different countries and regions, has been featured in fashion shows and talk shows, promoting Japanese "kawaii culture."
Author of: Misako Aoki's Kawaii Kakumei "Lolita tokidoki Nurse" (Published June 16 2011 by TAKESHOBO Co., Ltd.)
Blog (Japanese):
http://ameblo.jp/ribbon-misa/
Columnist: Sakurai Takamasa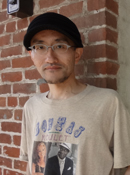 Contents Media Producer, author, specially-appointed professor of Digital Hollywood University / Digital Hollywood University graduate school, and International Otaku Expo Association Executive Office Director. Carrying out cultural diplomatic activities in over 140 cities across 25 countries/regions in total, has held numerous positions in various consultancy committees for the Ministry of Foreign Affairs. In 2009, served as a producer for the "Kawaii Ambassador" program, which was established by the Ministry of Foreign Affairs, has also pioneered cultural diplomacy that makes use of Japanese pop culture, such as anime fashion and music. Frequently invited as a guest to various Japanese events across the globe, has authored several books including, "Nihon ga Suki sugiru Chugokujin Joshi" (PHP Shinsho), "Sekai Kawaii Kakumei" (PHP Shinsho), and "Anime Bunka Gaiko" (Chikuma Shinsho). Has also worked as a television commentator, radio personality and contributed articles for newspapers, as well as web magazines. Currently writing the column, "Pop Culture Chronicles" for the asianbeat website (in Japanese, Chinese and English.)
-twitter
http://twitter.com/sakuraitakamasa/
Pop Culture Chronicles
:
http://asianbeat.com/en/popculture/
Updated every 4th Thursday of the month!
*Next update: Thursday, the 23rd of July
This comment section is for readers to leave opinions and comments. Inappropriate comments may be deleted, so please remember to be respectful. Thank you!