Interview Now - 青山吉能 (Aoyama Yoshino), 鈴代紗弓 (Suzushiro Sayumi) -(1/2)

"BOCCHI THE ROCK!" is a popular TV anime that tells the story of four high school girls who grow and develop through forming a band! Aoyama Yoshino, who plays the guitar loving Gotoh Hitori, and Suzushiro Sayumi, who voices the character of Ijichi Nijika, made a special guest appearance on Sunday 27th November 2022 at the Kitakyushu Pop Culture Festival (KPF)! We had the chance to speak to the well-known voice artists after their session on stage finished. They shared their thoughts on the appeal of the show! We also have some wonderful prizes to give away... Keep reading to find out more!
Does "BOCCHI" have a global appeal?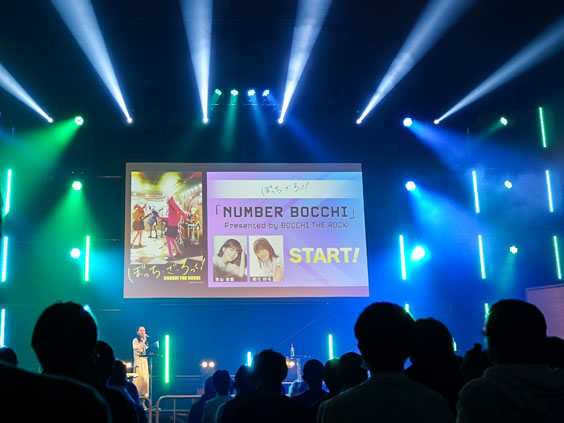 ab: Your session at KPF2022 was called "NUMBER BOCCHI Presented by BOCCHI THE ROCK!" How did it go?
Aoyama Yoshino
: I'm originally from Kumamoto in Kyushu. So I'm really happy that the KPF helps generate a sense of excitement around anime in Kyushu! This is actually my second interview with asianbeat. When I was 17 years old, I visited Kyushu. It was the first time I'd been back since becoming a voice artist. I still remember the interview we did at that time! (Click
HERE
to find out more!)
Suzushiro Sayumi
: That's so emotional! The audience at the KPF stage was bigger than I expected. And the atmosphere was awesome!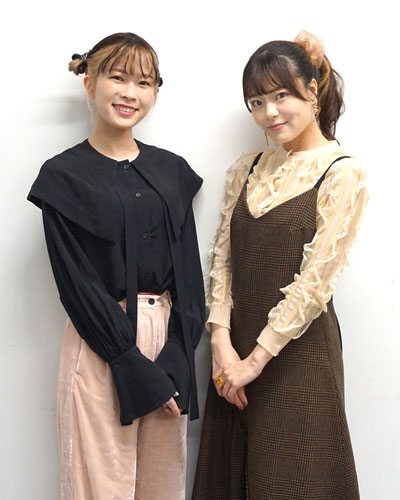 ▲ (From left) Aoyama Yoshino and Suzushiro Sayumi
ab: We're so happy to hear that, it is so amazing that you remember us! "BOCCHI THE ROCK!" has been getting a lot of interest on social media and across all kinds of platforms. Have you got a sense of the show's popularity?
Aoyama
: A friend who lives in my hometown won a ticket for the KPF event and came to see us. I got to see them for the first time since we graduated from high school. And that's thanks to the show! Also, I got a bit scared when I gained about 20,000 followers on social media (lol)!
Suzushiro
: Even people I know within the industry have been saying "I'm watching the show." There is a video with lyrics for a "KESSOKU BAND" track online that racked up over one million views within a week of its release! These kind of things really amaze me!
Aoyama
: It makes me so happy when I look at the comment section of our videos. The responses are not just in Japanese. I see people writing in English as well as various other languages. It's got me wondering if "Bocchi" has a global appeal!
ab: On 28th December 2022, the "KESSOKU BAND" album will be released. Alongside you two, Hasegawa Ikumi plays Kita Ikuyo and Mizuno Saku provides the voice of Yamada Ryo. The four of you make up the band. What are your thoughts or impressions of the members?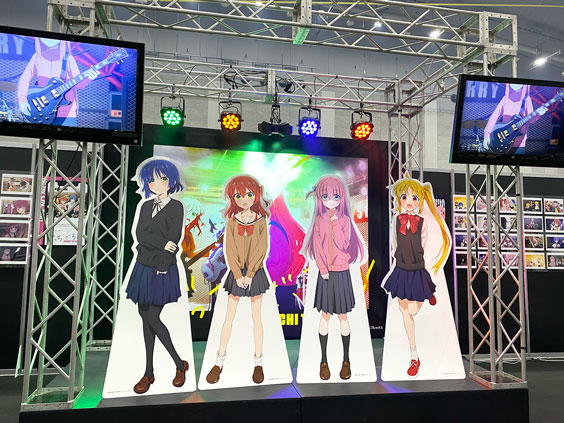 ▲ There was an area in the booth section at KPF2022 that recreated a mini stage. Life-size cut outs of the four members of "KESSOKU BAND" were lined up at the attraction!
From left: Yamada Ryo (Bass), Kita Ikuyo (Gt.&Vo.), Gotoh Hitori (Guitar), Ijichi Nijika (Drums)
Aoyama
: The character of Kita-chan is so complete and perfect! That makes me think that Hasegawa Ikumi is like a total legend!
Suzushiro
: I know how difficult it is to sing in character, so I think that Hasegawa is so amazing! Mizuno also sings in character as Ryo. Listening to all the songs is an absolute joy!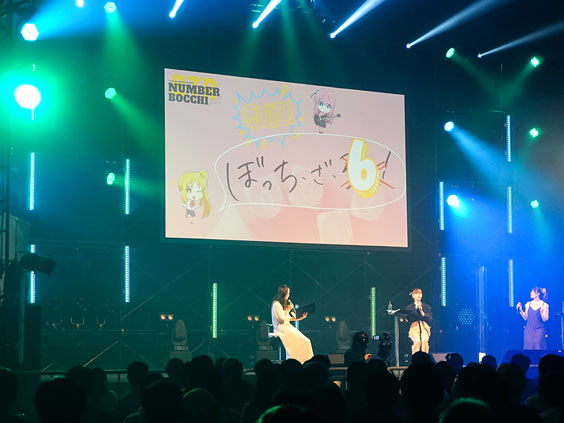 ▲▼ There was even time for a QUIZ and a chance to win Kitakyushu souvenirs! In "Bocchi the 6" quiz, neither of them got the answers right......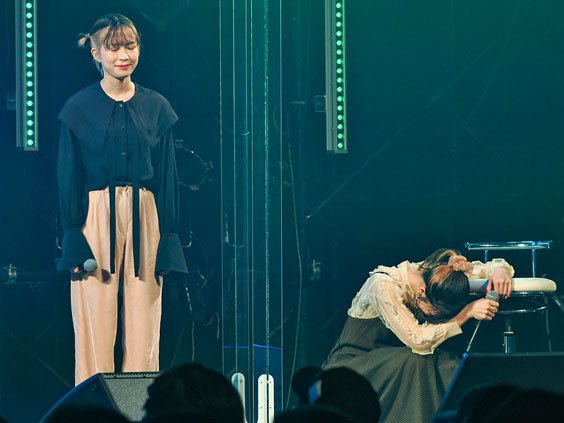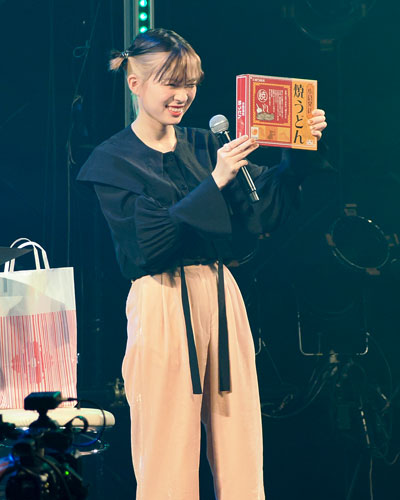 ▲ However, Aoyama was super excited to finally get her hands on some of Kitakyushu's famous yaki-udon!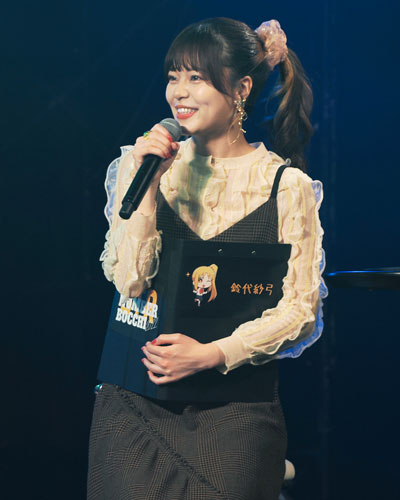 ▲ Suzushiro told us that her trip to Kitakyushu was the first time she'd visited the south of Japan, but she also mentioned that she has been to Nagasaki before...
Hang on a second Suzushiro-san... Nagasaki is in Kyushu... That is the south of Japan!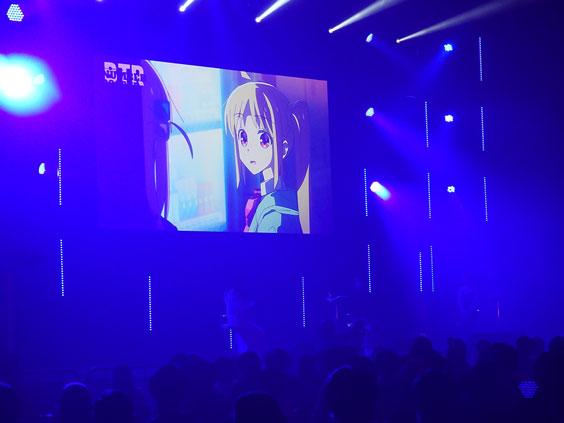 ▲▼ The voice artists also revealed their favorite scenes. Suzushiro spoke about a scene in episode five that see Nijika buy Bocchi-chan a coke. Aoyama chose a scene in episode four where Bocchi-chan turns into some kind of attention-seeking monster!