anime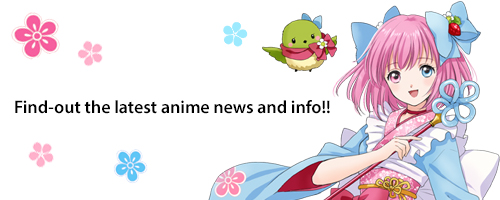 After much anticipation, the film adaption of the TV anime "Free!," which was based on the light novel "High Speed!" is nearly upon us! The story has gained a huge following, with its refreshing depiction of the deep bonds of friendship and the passion that exist in a high school boys swimming team! Before its release, we take a look back at the massively popular TV animations "Free!" and "Free! -Eternal Summer-," and introduce you to the story through our interview with produced Shinichiro Hatta from Kyoto Animation. We've also got some prizes for you to win, so please read on an enjoy!

The popular game, "The Idolmaster" has now also been adapted into anime. There are things about the story-line and the girls that have only been revealed at the theater release, of which we'd like to give you a brief summary along with an introduction to social games here!

Japan| Music| Manga| Anime| Game & e-Sports| Talent/Idol| J-POP| Movies|

2014.03.04

In this edition of our featured articles, we'd like to introduce ".hack/The Movie," a 3D anime 2012 release, with a report from the charming places where this movie draws its inspiration!

2014.01.23

In this special feature article we bring you our exclusive interview with Otomo Katsurhiro, as well as all the info on his latest work, "SHORT PEACE."

August 25 (Sat) will see the much anticipated release of the feature anime After School Midnighters. We interviewed the Director and Producer as well as other involved parties with the keyword being "From Fukuoka to Asia".

The "K-ON!" anime series is somewhat of a social phenomenon in Japan and with the release of the K-ON! movie on December 3rd 2011, the series proved it still has plenty more to offer! In this article we analyze why K-ON! is as big as it is and fill-you in on what to expect from the latest movie installment. Oh, and there's a present giveaway as well!!

Evangelion - not just a movie but a social phenomenon

2009.07.29

Flash Animation "Eagle Talon" SeriesAnimation from Shimane Prefecture aiming at the world animation scene.

2008.10.02

Japanese anime has gained high praise from its many overseas fans. Already matured as a part of culture, anime is ready to move on to the next stage. That stage is comedy. But you have to know the anime to appreciate the joke, and if you do it's a big laugh. Recently "Anime Comedians" have come to the fore with comedy routines about anime, from anime that everyone knows to ones that only a few hard core fans know.

Today, Japanese anime are mostly shown late at night. Many new anime get the chance to be aired at this time. On anime-fan websites, big anime fans from all over the world congregate and most of the talk is about anime they have seen late at night.

2008.08.02

Miyazaki Hayao makes his first film in three years. Ponyo on the Cliff by the Sea press conference report. Attended by director Hayao Miyazaki, Producer Toshio Suzuki, Fujioka-Fujimaki and Nozomi Ohashi.

Anime Figures are here! Report on Dive, the company that makes the popular boy figurines from the manga Crows

Everyone has heard of Pokémon, the Japanese game that is known in America, Europe, Korea and throughout the world. The character Pikachu has also become recognized as the world's most famous Pokémon.