Feature: "Theatrical Edition: High☆Speed -Free! Starting Days-"

"Swimming," "Friendship," "A story of adolescence." Discover an earnest time, when thoughts were more pure...
After much anticipation, the film adaption of the TV anime "Free!," which was based on the light novel "High Speed!" is nearly upon us!
With Haruka Nanase as the protagonist, this is tale of adolescents journey to adulthood, and depicts the first flush of youth, as well as the passions that run high during junior high school. Read on to discover an earnest time, when thoughts were more pure...

The theatrical release in Japan is just around the corner, and with the film will be hitting cinemas on 5th December, we've decided to take a look back at some of the memorable scenes from the immensely popular TV anime series "Free!" and "Free! -Eternal Summer-!" We will also be introducing the story through our interview with producer Shinichiro Hatta from Kyoto Animation developed the anime series. We have gifts for our readers to win, so please read on and enjoy!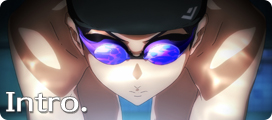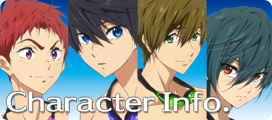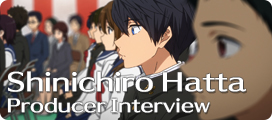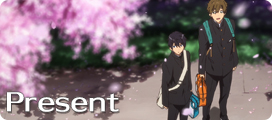 (C)2015 おおじこうじ・京都アニメーション/ハイスピード製作委員会
Related Articles
External Links