Let me know! VOCALOID

The original text of this article was written in Japanese in October 2011.
Have you heard of the cute idol named "Hatsune Miku," whose trademark is her blue hair and pigtails? You can find her CDs in stores and her songs on the music charts – she's even been a big hit at her concerts overseas.

Hatsune Miku is just one of the virtual idols born of the VOCALOID phenomenon. VOCALOID is a piece of software used to synthesize singing voice by inputting a set of lyrics and a backing melody, and Hatsune Miku is merely a product of this software. However, as more and more creators (gamers) fell in love with VOCALOID they began using video sharing websites like Niconico to upload the works that they made and meet and collaborate with other fellow creators. Thus, Hatsune Miku began to take on a life of her own and become a virtual idol in her own right.
Hatsune Miku's online popularity grew and the VOCALOID phenomenon spread throughout the world. These days, you would be pressed to find an international Japanese pop culture event that doesn't feature VOCALOID in some way or form.

In light of its global popularity, asianbeat decided to use VOCALOID as a means to promote good relations and communication among the people throughout Asia and created the "Asia VOCALOID Festa."

For all the people who still aren't really sure just who this "Hatsune Miku" character is, or what this "VOCALOID" thing is, we've put together this special VOCALOID feature article! Here you'll find all the info to bring you up-to-date on all things VOCALOID!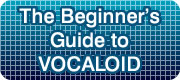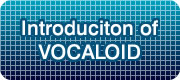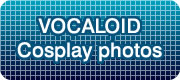 Related Articles