Itasha Award 2015

The "Fukuoka Motor Show 2015 – Together with Automobiles, Opening the Door to the Future" will be held across 4 days, from 18 December (Friday) to 21 (Monday) 2015 at 3 venues in the Hakata area, Marinemesse Fukuoka, Fukuoka Convention Center and Fukuoka International Congress Center. This will be the 5th time the event has been held, and with the previous show drawing in 147,000 visitors, this year is sure to be another great success! Under the theme "Together with Automobiles, Opening the Door to the Future," It will be a mass gathering of the next generation of automobiles, concept cars and commercially available cars, which have been developed using the latest groundbreaking technology available, from both inside and outside of Japan, in the world of cars and motorbikes!

In collaboration with the running of the Fukuoka Motor Show, asianbeat is holding a competition, the "Itasha Award 2015!" "Itasha" are cars that have been customized and decorated with images of characters from anime, manga, as well as computer games! In recent years "Itasha" have become incredibly popular. Not only are numerous events regularly held throughout Japan, "Itasha" can also be found on display abroad at otaku related events! The "Itasha Award 2015" will allow readers to vote online for their favorite itasha in order to determine who comes out number 1! Vote for the car that catches your eye, now!



Voting of this award was closed. Thank you for your participation!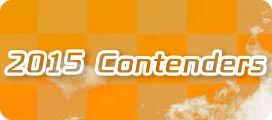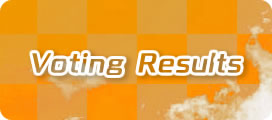 Of those who vote, one lucky winner will be drawn and gifted three packs of Kamadare Tonkotsu Ramen!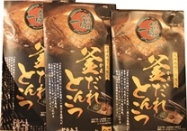 [Prize]
Ichiran Kamadare Tonkotsu Ramen: 3 servings with 3 extra packs of noodles.
(3 Pork-based broth soups and 6 packs of noodles) for 1 lucky winner!
Kamadare Tonkotsu Ramen is made by taking the rich, meaty flavor from pork broth and adding ramen noodles. Now you can take Fukuoka's unique flavor and enjoy it in your own home.
If you want to find out more about Fukuoka's famous noodles, take a look at our
Classic Tonkotsu Ramen Report.
[Application Period]
19th November (Thursday), 2015 to December 13th (Sunday) 2015
 (Japan Standard Time)
The application period is now over. Thank you!
Please wait for a while until the prize winners to be announced.
* Product photo is for demonstration purposes.
* Winners will be announced on the 22nd December 2015!
(asianbeat will contact you directly, so please make sure to include your e-mail address!)
Schedule
[Online Voting Period]
Mid-November 2015 (T.B.A.) - December 13th (Sun) 2015
[Announcement of Results & Photo Display Period]
Results will be published on our home page on December 17th (Thur) 2015.
Results will also be posted along with entrant's photographs at the Fukuoka Motor Show 2015 exhibition from December 18th(Fri) to 21st(Mon) 2015.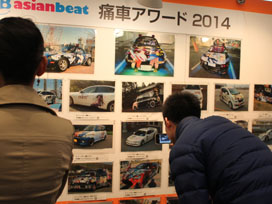 Display Photo of the Contest 2014
Fukuoka Motor Show 2015 – Together with Automobiles, Opening the Door to the Future
[Objective]
The show aims to provide opportunities to experience the splendor and fun of automobiles for everyone, not only for automobile fans, but also for children and families. Additionally, the event functions as a showcase, promoting Northern Kyushu as one of the world's major centers of production.
[Dates & Hours]
DEC. 18 (Fri) - 21(Mon), 2015 9:30 - 18:00
*JAN. 21, 2015 (Mon.) 9:30 - 17:00
[Venues]
MARINEMESSE FUKUOKA
FUKUOKA INTERNATIONAL CONGRESS CENTER
FUKUOKA CONVENTION CENTER etc.
[Entrance Fees]
Adults: 1,400yen (Advance tickets: 1,200yen)
*High school students and under: Free
[Official Website]
http://www.fukuoka-motorshow.jp

Related Articles