The worlds' eyes on the new DRAGONBALL. And the new Goku and Bulma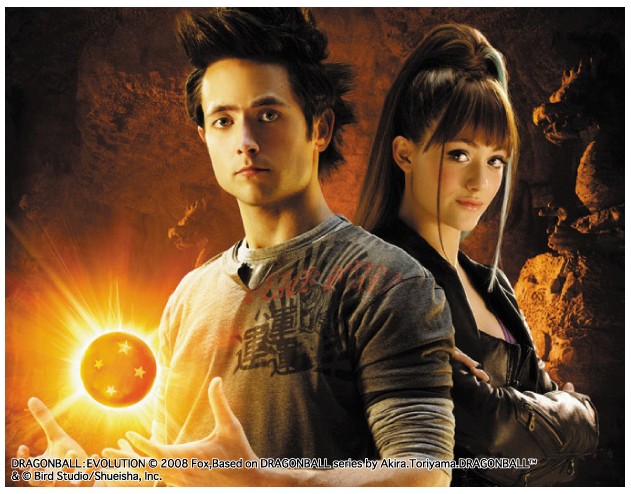 The worlds' eyes on the new DRAGONBALL. And the new Goku and Bulma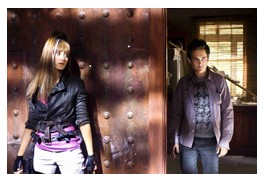 We were able to meet the cast of the new DRAGONBALL EVOLUTION movie starring Justin Chatwin as Goku and Emmy Rossum as Bulma, who you may know from the recent Phantom of the Opera.
Interview
Dragonball is a legend in Japan…
Justin Of course I know that. I was so happy when I got the part, but I'm also a bit nervous playing such a well known character.
Emmy  I feel I need to be true to the original character – there are so many fans.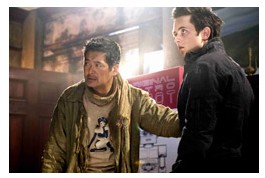 Were you particular about playing your character?

Emmy Bulma is a scientist, sexy, interesting and vibrant. I tried to give her a realistic feel.
JustinGoku is a great character. He is a hero but is always on edge. He is always hungry (lol). The character was fun.
What is your impression of each other's character?
Emmy Goku and Bulma make fun of each other and tell it as it is. I was singing songs from Phantom of the Opera between scenes (lol)
Justin To create the relationship between Yamcha, Goku and Master Roshi we spent a lot of time together – we did a lot of crazy things, like a bunch of six year olds. Chow Yun-Fat joined in and we made songs and mucked around.
There were a lot of CG scenes. Seemed difficult to perform in?
JustinThey would show us a preview of how the scene would pan out. They would tell me how to pose or how flames would appear and then I just performed as per that image (like in the Kamehameha Turtle Devastation Wave).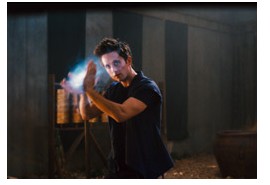 What do you both wish for from DRAGONBALL?
Justin My real wish is to reflect on myself. Also, I wish for a world that can live at one with nature.
Emmy I wish that everyone can live their own life. I wish for a world without war and people living in peace together.
Finally, what scene in the movie do you recommend?
Emmy I like all the scenes with Bulma and Goku. Goku is always getting into fights so it is always lively, and seems like Bulma is ignoring him. I think they are fun scenes.
Justin I like the dialogue scenes as well as the action scenes. There is a good balance between the two.
I'm looking forward to how they look on the screen – the world premier will be here in Japan.
Movie DRAGONBALL EVOLUTION opens Friday March 13
story /
Goku is your average high school kid. However, due to something that happens on his 18th birthday he sets out around the world on an adventure to find the seven DRAGONBALLS. By doing this he can prevent the evil Piccolo from taking over the world.
Director: James Wong
Cast: Justin Chatwin, Emmy Rossum, Chow Yun-Fat
Distributor: Twentieth Century Fox
http://movies.foxjapan.com/dragonball/