Vol.4 Kaya Hojo (Writer) "Is it difficult to accessorize glasses with Lolita fashion? "

I'm a "Misako otaku!"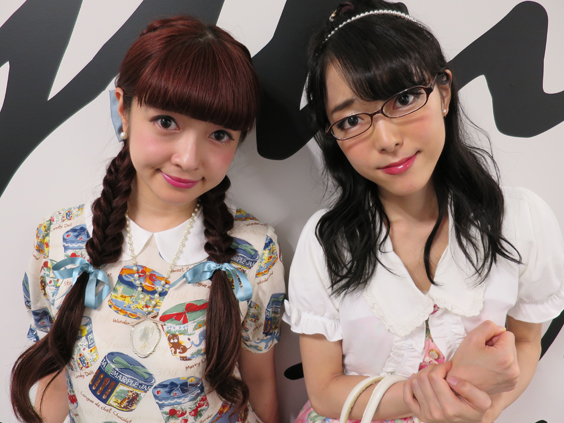 Misako Aoki, Kaya Hojo
Kaya Hojo
Misako, I've been a fan of yours and really admired your work since the days when you were appearing in photos that were printed in "KERA." I even remember your comments from that time about wanting to become a nurse. I'm always reading your blog, I have been since the very beginning.
Misako Aoki
Wow, you know so much about me. You really are a fan! Thank you so much!
Hojo
Well, I suppose you could say that I am a "Misako otaku"!
Aoki
Was it through KERA that you came to know about Lolita fashion?
Hojo
Yes, it was. To begin with I loved Gothic Lolita style. I wore black and white gothic Lolita clothes that I had made myself. At that time I was really obsessed with Emily Temple Cute, I managed to get the money together for a red cardigan and was given a PUTUMAYO coat as a birthday present. That was about as much as I could manage at that time, when I was a high school and university student Lolita fashion was a hidden joy.
When it comes to clothes, I buy them myself.
Hojo
How did it come about that you were appointed a Kawaii Ambassador?
Aoki
Back then I was doing some amateur modelling work, whilst working full-time as a nurse, and I never even thought about doing any work overseas. I was just a girl who loved Lolita. But it all started when I met Sakurai-san and the people from the Ministry of Foreign Affairs of Japan, who were promoting the Kawaii Ambassador scheme.
Hojo
What do you do with regards to clothing?
Aoki
I buy them myself!
Hojo
I thought that models were given all their clothes!
Aoki
Well that's what people always say (lol)! But I buy my own clothes!
Hojo
I'm sorry to hear that! Today you've put together a Jane Marple ensemble, I just love it, I'm so jealous!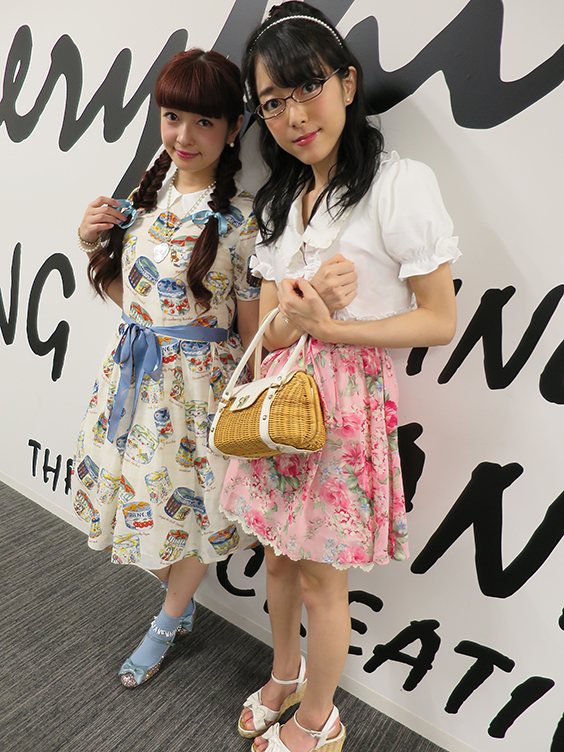 Misako, your room is like a doll house.
Hojo
Misako, I was looking at pictures of your room when I was reading your blog and I saw that you have a room just for your clothes!
Aoki
Well, that's in my parent's house. As my elder sister has left home, so I can use lots of space (lol)!
Hojo
It looks like a dream world. Looking at the photographs in your blog is just so much fun. Your hat case is so kawaii! Misako, I think that your room is like a doll house. When I was little I used to love playing with dolls, and I adored Licca-chan's dollhouse. My bedroom at my parent's house is kind of Lolita themed. There's even a canopy bed.
It was fashion that changed my life
Hojo
Misako, what was it that got you hooked on Lolita fashion?
Aoki
To begin with, I was a regular high school student who just loved fashion. It was appearing in KERA's street fashion snaps that got me into amateur modeling, and my first photo shoot was Lolita fashion. At that time, Lolita fashion was something that hadn't fully been established, but I got hooked. As time went, I continue to gain fans and when people complimented me by saying "kawaii", it built up my self confidence. I can say that it was fashion that changed my life.
in those early photoshoots I was just wearing Lolita fashion items and garments. Still today Lolita fashion is something that hasn't fully been established, but it's getting there. The amount of fans are increasing, and having people describe your fashion as "kawaii" really gives you a sense of self-confidence. I can say that it was fashion that changed my life.
Hojo
That phrase, "it was fashion that changed my life," really strikes a chord with me. For me, I don't see clothing and fashion as separate from the emotional and spiritual side of life. I find one of the real attractions of Lolita fashion to be the fact that the world
view
of Lolita, spirituality, and fashion are intrinsically linked.
Aoki
There's many different avenues and paths that bring people into the world of Lolita. Lots of foreign fans get into it through anime and seeing the characters wearing Lolita fashion. It also seems that there's lots of people who have developed a fondness for Lolita fashion thanks to the film "Kamikaze Girls (Shimotsuma Monogatari)."
Hojo
I really love "Alice's Adventures in Wonderland", I think that there are lots of Alice related motifs in Lolita fashion, don't you think?
Aoki
What was the first Lolita garment that you bought?
Hojo
Well, it wasn't an item of clothing, but an Emily Temple Cute tote bag. Grasping hold of the money I got as a new year's gift money, I went out and bought it. I really wanted to carry it out and about, so I got my mom to help me make a skirt and head-dress out of the patterned paper from the "Gothic & Lolita Bible," and went and hung out with another Gothic Lolita friend from my high school who was a little bit older than me.
Aoki
Did other people stare at you?
Hojo
I used to live a little bit outside of Kanazawa, and when I returned to the train station at my home town and met my old school friends, they looked kind of confused (to see what I was wearing), and that experience made me feel a little embarrassed. It wasn't really until university that I really got into the Lolita world. But when it came to university, I had a lot of freedom, and there was even a teacher who loved the Lolita-look, so I really came to enjoy Lolita fashion.
Aoki
What's your favorite brand?
Hojo
Right now I'm into MILK and Jane Marple. I really like how red and white are the basic colors for the MILK's designs.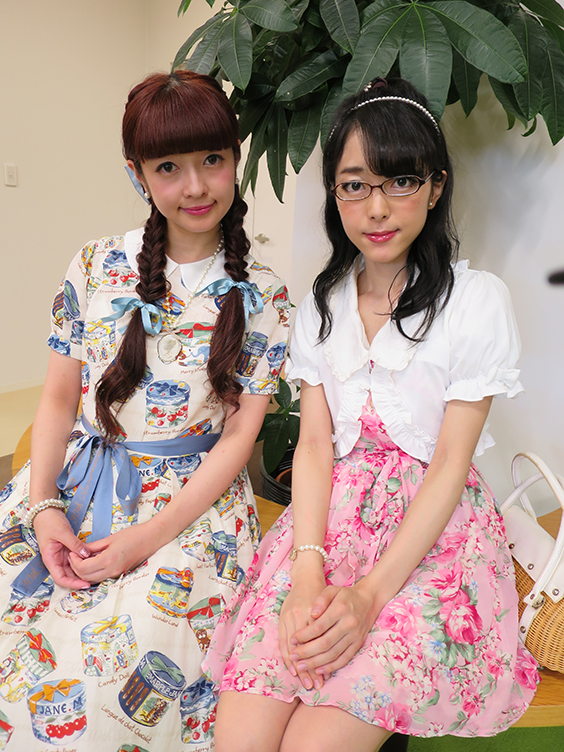 The most important thing is to have your own identity.
Hojo
Misako, have you studied the art of make-up yourself?
Aoki
When I was just doing amateur modelling, it was often the case that at the shoot there wasn't a make-up artist. I'm frequently asked how to become an amateur model for magazines, and I think it all relies on whether or not you can do a good job styling yourself. Can you express yourself well, can you promote yourself, and can you create a kawaii look through make up and establish your own way of life, and so on.
Hojo
Oh, I see. To find your own way of life...
Aoki
I guess you can say this is also the case for the idol world as well, I think that in recent times the most important thing is to have your own identity.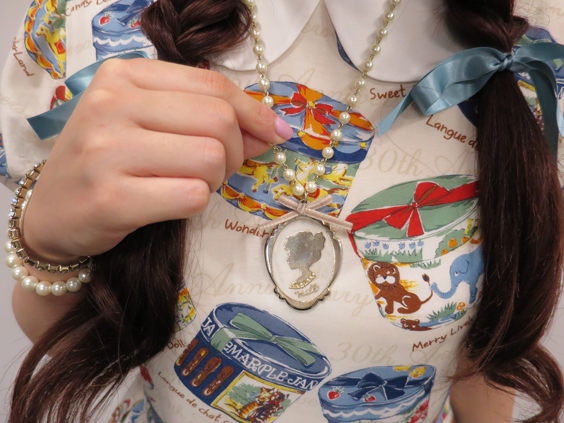 Aoki
Can you tell me about your outfit today?
Hojo
I've chosen a light, summer Lolita look for today. I thought it would be best to go for a slightly cool, airy kind of vibe, so I went for a white ensemble.
Aoki
Are glasses something that you are really particular about? Is it difficult to accessorize glasses with Lolita fashion?
Hojo
It's really difficult. Today I've chosen the glasses which have the thinnest frame out of every pair that I own. Every time I go to the opticians I check to see if they have any glasses that suit Lolita fashion, but they never have anything like that in stock. I guess that the majority of glasses tend to go with the casual look, what do you think?
Aoki
Perhaps you'll become a pioneer on matching glasses with Lolita fashion? I've tried to match my look to your academic, clean-cut image. I just had a thought that the Lolita fashion that I'm wearing today and my braids might go well with a pair of glasses. What do you reckon?
Hojo
Oh, definitely! That's such a good idea, I wand to try it! I hope lots of people do, too!
Aoki
Thank you for such an enjoyable and interesting talk!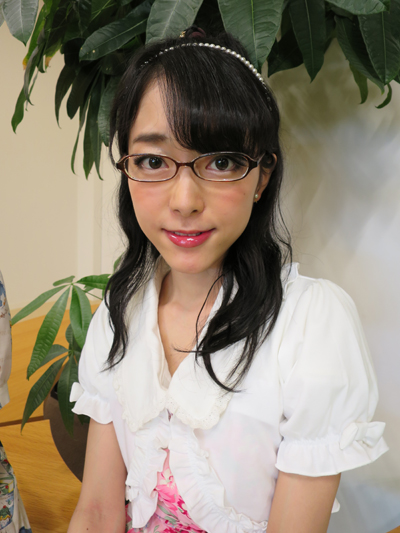 A Word from the Producer
I met Hojo-san for the first time when I made an appearance as a commentator on the TV program Morning CROSS (TOKYO MX) and I found out that she was a fan of Aoki Misako and about her love for Lolita fashion. Lots of people tell me "I'm a big fan of Aoki-san" in unexpected places and time. I feel that Aoki and I have influenced the lives of many people.
Takamasa Sakurai
Interview premises provided by: Digital Hollywood University
Kaya Hojo Profile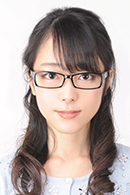 Writer born in Ishikawa Prefecture in 1986. Starting with "BLOGOS," contributes sociological and economic related articles to numerous forms of media. Did undergraduate studies at Doshisha University Faculty of Social Studies and then went on to complete a Master's degree at Kyoto University's Graduate School of Letters.
Authored books "Seikeishita Onna ha Shiawase ni Nateirunoka" (
http://amzn.to/1DVL06C
) and "Kyabajyo no Shakaigaku" (
http://goo.gl/fmlCrI
).
[Twitter]@kaya_hojo
https://twitter.com/kaya_hojo
Columnist: Misako Aoki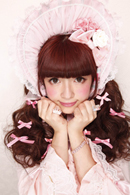 Started as an amateur model who appeared in Gothic Lolita magazines, triggering an interest in lolita fashion, which she now promotes with her charismatic personality. Appointed as a Trend Communicator of Japanese Pop Culture (Kawaii Ambassador) in 2009 by the Ministry of Foreign Affairs. Attended pop culture events in over 10 different countries and regions, has been featured in fashion shows and talk shows, promoting Japanese "kawaii culture."
Author of: Misako Aoki's Kawaii Kakumei "Lolita tokidoki Nurse" (Published June 16 2011 by TAKESHOBO Co., Ltd.)
Blog (Japanese):
http://ameblo.jp/ribbon-misa/
Columnist: Sakurai Takamasa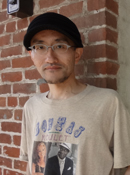 Contents Media Producer, author, specially-appointed professor of Digital Hollywood University / Digital Hollywood University graduate school, and International Otaku Expo Association Executive Office Director. Carrying out cultural diplomatic activities in over 150 cities across 27 countries/regions in total, has held numerous positions in various consultancy committees for the Ministry of Foreign Affairs. In 2009, served as a producer for the "Kawaii Ambassador" program, which was established by the Ministry of Foreign Affairs, has also pioneered cultural diplomacy that makes use of Japanese pop culture, such as anime fashion and music. Frequently invited as a guest to various Japanese events across the globe, has authored several books including, "Nihon ga Suki sugiru Chugokujin Joshi" (PHP Shinsho), "Sekai Kawaii Kakumei" (PHP Shinsho), and "Anime Bunka Gaiko" (Chikuma Shinsho). Has also worked as a television commentator, radio personality and contributed articles for newspapers, as well as web magazines. Currently writing the column, "Pop Culture Chronicles" for the asianbeat website (in Japanese, Chinese and English.)

-twitter http://twitter.com/sakuraitakamasa/
Pop Culture Chronicles: http://asianbeat.com/en/popculture/
Updated every 4th Thursday of the month!
*Next update: Thursday, the 24th of September
This comment section is for readers to leave opinions and comments. Inappropriate comments may be deleted, so please remember to be respectful. Thank you!