[Informasi] Kunjungi workshop "Assistant Mangaka Experience"!!

Learn how to ink fill and apply screentone♪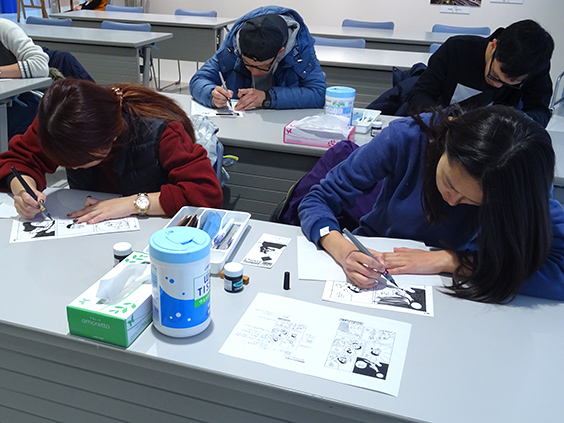 Our second experience-based event for the "Fukuoka Manga World" exhibit is a manga assistant experience workshop! In this workshop you'll experience the tasks of an manga assistant such as ink fill and applying screentones. It may seem like a challenging task at glance but it is a very easy content using a manga starter kit. At the Kitakyushu Manga Museum where they post about the traits and charms of manga and periodic have advance level manga courses! Please check it out♪
The Manga assistant experience workshop will be on June 7th (THU) at the Fukuoka Yokamon Hiroba 11th floor of the Fukuoka Prefectural Government Office. This is a free event. Pre-registration is required for this event and for those interested in participating please fill out the registration form and send it via email or FAX! Information is provided below this article. We look forward to your participation!!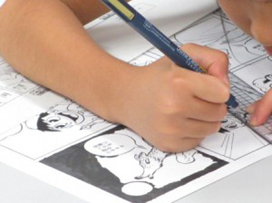 Details for "Manga assistant experience" workshop
■Hari, Tanggal: Kamis, 7 Juni 2018
■Waktu: 14:00-14:40
■Lokasi: Fukuoka Yokamon Hiroba North tower meeting space (Kantor Prefektur Fukuoka 11F, 7-7 Higashi Koen, Hakata-ku, Fukuoka-shi)
■Event:Workshop ink fill, menggambar effect lines dan speech bubbles, dan membubuhkan screentone
■Kapasitas: 20 orang (pendaftaran ditutup setelah mencapai batas)
■Fee: Free
■Pendaftaran:
Melalui reservasi
■Pendaftaran dapat dilakukan melalui email maupun FAX>> 092-643-3224 
- Untuk pendaftaran melalui FAX, kirimkan form pendaftaran ke
- Untuk pendaftaran melalui e-mail, silahkan kirim email ke >> info@asianbeat.com dengan subject [漫画家アシスタント体験WS申し込み (For "Manga assistant experience" workshop]. Sertakan informasi berikut dalam e-mail:

Name (Boleh mendaftar untuk orang lain)
Phone number (Nomor telepon yang mudah dihubungi)
■Inquiry: asianbeat Editorial Department (info@asianbeat.com )
Periode pendaftaran telah berakhir. Terima kasih!
Artikel Terkait