teamLab Hakata Cosplay Night @ Canal City Hakata Photo Report(8/9)
Venue ini penuh dengan mekanisme yang bisa membuat suara dan mengubah warna. Bola, dinding, dan lantai pun bisa merespon sentuhan! Jangan lewatkan momen-momen artistik ini! Mengabadikan kesempatan foto ini pun menjadi salah satu hal yang bisa kalian nikmati di sini!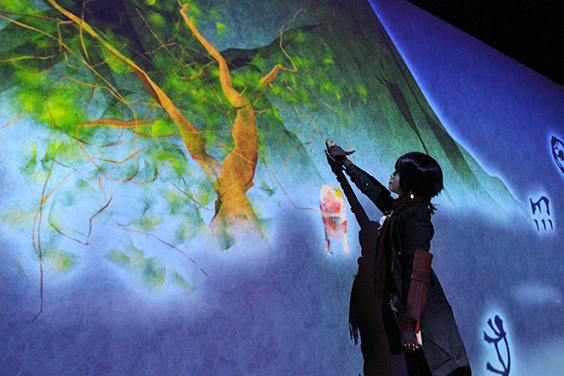 Inilah Lira ketika berdiri di depan atraksi bernama "まだ かみさまが いたるところにいたころの ものがたり (Story of the Time when Gods were Everywhere)." Proyeksi berbagai gambar, teks, dan hieroglif bergerak di dinding ini!
Klik gambar untuk mengakses halaman selanjutnya
>> teamLab Hakata Cosplay Night @ Canal City Hakata - ATAS
>> COSPLAY SNAPS - ATAS