TV Anime "Free!" Season 1: Ringkasan Cerita(2/3)
5Fr "Shiren no Open Water! "Trials in the Open Water!"
Sebagai persiapan untuk kompetisi tingkat prefektur, Haruka dan timnya pergi ke sebuah pulau untuk melakukan training camp untuk melatih kekuatan renang mereka. Namun, Rei sadar betul akan kekurangannya dan pergi ke laut untuk berlatih…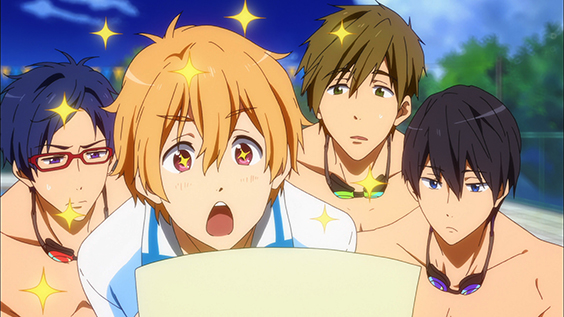 6Fr "Shogeki no No breathing!" (The Shock of not Breathing!!)
Dan kekacauan terjadi di laut.
Dengan kejadian yang mengejutkan ini, keempat laki-laki ini berhasil mengingat kembali apa yang sebenarnya mereka rasakan tentang renang. Saat Rei bertanya pada Makoto tentang perilakunya yang aneh sejak kepulangannya dari training camp, Makoto mulai menceritakan kisah masa kecilnya…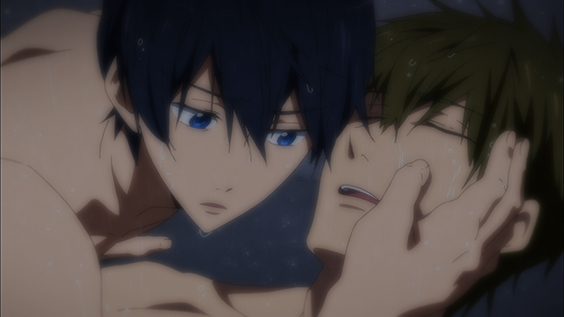 7Fr "Kesho no Style One! (One Style Final!)"
Kompetisi renang tingkat prefektur sudah semakin dekat, Haruka dan yang lainnya tiba-tiba sadar akan kemampuannya masing-masing.
Saat itu, perasaan Rin yang sebenarnya terhadap renang semakin jelas.
Di hari kontes berlangsung, mereka menuju starting block dan dan memberikan semua yang terbaik yang telah mereka berikan sampai saat ini.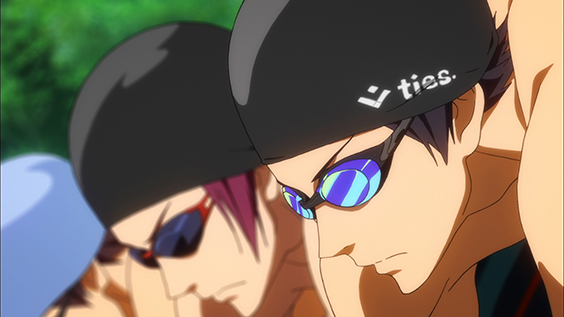 8Fr "Gyakushu no Medley! (Revenge in the Medley!)"
Haruka, Makoto, Nagisa dan Rei berenang dengan pandangannya masing-masing terhadap renang. Melihat mereka berenang membuat Rei teringat kenangan saat mereka masih di sekolah dasar dan Rei menjadi kesal. Dengan berbagai perasaan dan pikiran dalam kepala empat laki-laki itu, pertandingan estafet medley itu akhirnya dimulai.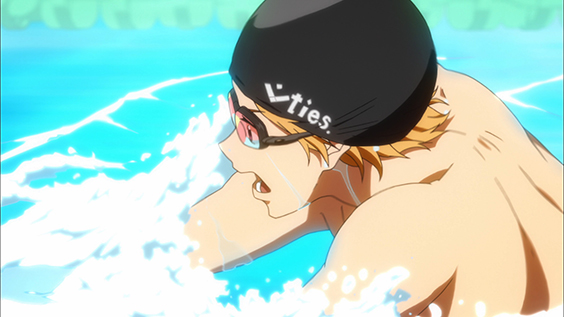 Click the image and it will automatically go to the next.