TV Anime "Free!" Season 1: Ringkasan Cerita(1/3)
1Fr "Saikai no Starting Block! (Reunion at the Starting Blocks!)"
Haruka dan Makoto adalah pelajar SMA yang tanpa tujuan, dan suatu hari mereka bertemu dengan Nagisa, yang merupakan salah satu junior mereka di klub renang mereka yang lama. Bersama mereka diam-diam pergi ke halaman belakang klub renang yang saat ini sudah ditutup dan menggali kapsul waktu yang mereka tanam beberapa tahun yang lalu. Mereka pun bertemu kembali dengan Rin yang baru saja kembali setelah belajar di luar negeri untuk beberapa lama.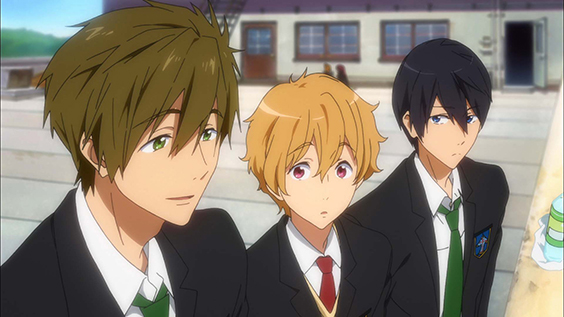 2Fr "Tsuioku no Distance! (Memories in the Distance!)"
Makoto dan Nagisa menahan napas menyaksikan pertandingan sengit antara Haruka dan Rin. Mereka merasa ada yang sedikit aneh dengan Rin yang sekarang entah kenapa telah berubah. Di sisi lain, dengan bantuan adik perempuan Rin, Gou, Nagisa mencoba membentuk klub renang di sekolah.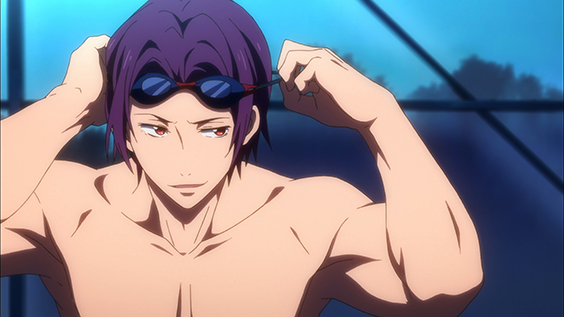 3Fr "Riron no Dolphin Kick! (The Theory of the Dolphin Kick!)"
Klub renang sekolah perlu satu orang lagi untuk membentuk sebuah tim renang estafet dan Nagisa berusaha sekuat tenaga untuk merekrut teman sekelasnya, Rei. Tidak goyah dengan semua tolakan kasar Rei, Nagisa tetap meminta Rei untuk bergabung.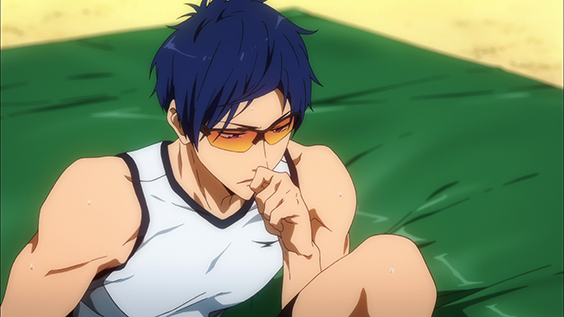 4Fr "Toraware no Butterfly! (Captured by Butterfly)"