TV Anime "Free!" Season 1: Ringkasan Cerita(3/3)
9Fr "Mayoi no Loosen Up!!" ("Hesitant to Loosen Up!)"
Kompetisi renang itu akhirnya selesai, Haruka dan yang lainnya sadar mereka telah tumbuh sampai sejauh ini. Festival musim panas pun segera dimulai, mereka memutuskan untuk bersantai sejenak. Nagisa melihat Rin yang juga datang ke festival, ia meminta Rei untuk mengikuti Rin untuk memastikan Haruka dan Rin tidak bertemu.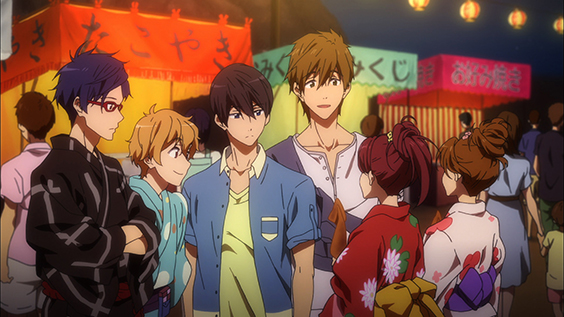 10Fr "Iradachi no Heart Rate" (A Frustrated Heart Rate)"
Untuk pertandingan renang selanjutnya yang semakin dekat, mereka mulai melakukan latihan khusus dengan Pelatih Sasabe.
Di sisi lain, Rei merasa kecewa karena hanya dia yang tidak tahu tentang masa lalu teman-temannya yang lain. Rei pun menyampaikan perasaannya pada mereka, Haruka mulai bercerita tentang kisah mereka di sekolah dasar…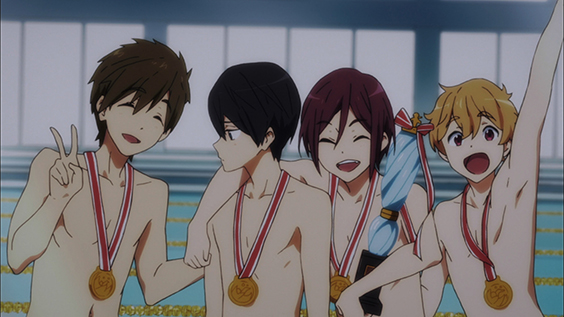 11Fr "Gekijo no All out! (All Out Passion!)"
Setelah mendengar Haruka bercerita tentang masa lalunya, Rei pergi ke Samezuka Academy untuk bertemu Rin dan bertanya apa yang sebenarnya diinginkannya. Iwatobi High dan Samezuka Academy menuju tempat kompetisi. Malam itu, Rin menelepon Rei dan mereka bicara tentang perasaannya terhadap renang estafet ini.
Sebuah pengumuman akhirnya dibuat di Samezuka Academy tentang siapa yang akan ikut dalam pertandingan ini…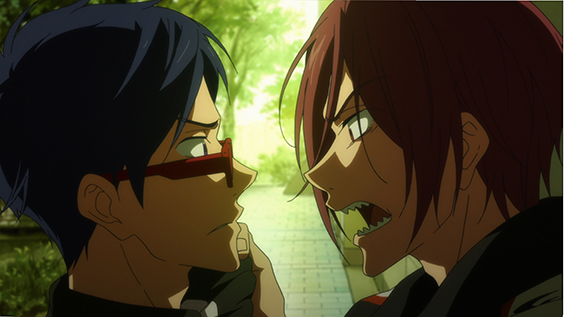 12Fr "Harukanaru Free! (Long Road to Free!)
Untuk maju ke kompetisi tingkat nasional, jalan satu-satunya adalah menang..
Ketegangan pun meningkat antara Haruka dan yang lainnya, dan Rin tidak bisa menyembunyikan kekecewaan terhadap dirinya sendiri
Kompetisi itu akhirnya sudah di depan mata.
Masing-masing dari mereka sadar akan perasaan teman-temannya, mereka memulai kompetisi ini dengan rasa percaya diri yang penuh!